Why did N.J. get only half as much Sandy aid as N.Y.?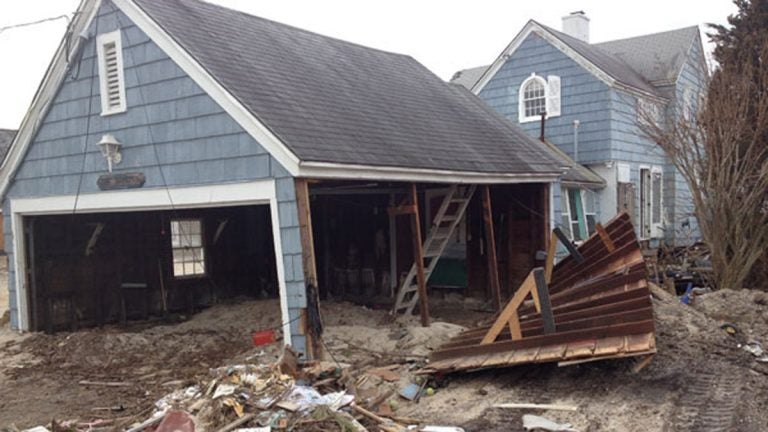 On April 29 of last year, six months to the day after Sandy made landfall, New Jersey Gov. Chris Christie stood with U.S. Housing and Urban Development Secretary Shaun Donovan in a seafood restaurant in Highlands.
Surrounded by cameras, Donovan announced the delivery of the first $1.8 billion of recovery funding to the state, and Christie was glad to accept.
"I want to thank the secretary for his partnership," the governor said. "He understands our region, being married to a Jersey girl. He understands and feels the pressure of making sure that even though he is a New Yorker . . . "
He digressed.
"We always get a little paranoid about that, right? 'Cause when we're in anything with New York — the Port Authority of New York and New Jersey, the Superbowl with New York — there's always a little paranoia that we're going to get screwed. We know that, right?"
The crowd laughed. Joking aside, Christie said there was no reason to worry.
"I can tell you that it is just as important to him to make sure that New Jersey is rebuilt stronger and better than it was on October 28, 2012, as it is to him to have New York rebuilt in exactly the same way," he said.
But a year later, New Jersey has gotten less than half as much Sandy aid from HUD as New York State and City combined, even though the states' original damage estimates suggested that New York was only slightly harder hit.
http://www.njspotlight.com/stories/14/06/18/why-did-new-jersey-get-only-half-as-much-sandy-aid-as-new-york/