In the confusion and complication of vaccine rollout, these people are stepping up to fill the gap
Online, on Twitter, in Facebook groups, these people have made it a goal to help others locate not just available doses, but actual vaccination times.
Ask us about COVID-19: What questions do you have about the coronavirus and vaccines?
When the pandemic hit in March 2020, it put hundreds of thousands of Americans out of a job — people working in food service, hospitality, entertainment, and more. One man was performing with a Broadway national tour when the country went on lockdown.
Less than a year later, he's become an anonymous hero in New Jersey's vaccine rollout. B., who lives in South Jersey, gave WHYY News a first initial but prefers to remain unnamed because, he said, "It isn't about me."
He runs the Twitter account VaxxUpdates, which provides real-time updates and sign-up links to eligible New Jersey residents searching for vaccine appointments. The account, which has 59,800 followers and counting, has helped more than 3,000 people secure one or more appointments for themselves or someone else, according to an informal recent poll.
But B. didn't start out trying to build a tool for everyone. Originally, he was just trying to help his elderly parents get the vaccine. They were eligible, but like many older people in the region they lacked the computer skills to navigate most registration and scheduling systems.
His solution? A series of semiautomated site refreshers he had used to help his friends get the PlayStation 5 when it was released in November.
An avid gamer and self-proclaimed computer nerd, B. had stumbled upon the technique — using multiple site refreshers on multiple sites to alert him when sign-ups were available — earlier in the year.
"When the vaccine rollout was going on … I was thinking to myself, 'Is it possible to use the same means to help people get appointments for vaccines?'"
He tried it. It worked.
When he managed to schedule vaccine appointments for his parents, he said, it was "an incredible weight off my chest. I figured at that point, if I can use this to help other people and to help them feel that same kind of relief, it's totally worth it."
Nowadays, B. estimated, he spends anywhere from 10 to 16 hours running the page daily. He has 35 to 40 websites on rotation, with automated page refreshers running on real time. Whenever new appointments are available, he tweets them out.
"It's like my full-time volunteer thing for society, I guess," he said. "It's my giving back when people need things. People obviously need help, they need to figure out how to navigate this whole system."
B. isn't the only one stepping up to fill the gap. During this confusing and complicated vaccine rollout, several people have volunteered their time and resources to provide guidance, support, and assistance to those looking for vaccine appointments. WHYY News spoke to a few.
A sweep for shots
Like B., David Newell was helping his parents secure appointments for their COVID-19 shots when he realized that online registries like the Vaccine Finder tool, co-sponsored by the Centers for Disease Control and Prevention and Harvard Medical School, made it easy to find out if doses were in stock, but made it a harder task to actually book a date and time to get one.
"Just knowing that doses are going there or even that they're in stock doesn't get you what you need. It's necessary, but not sufficient, because you need an appointment in order to get access to the doses in stock," said Newell, a Wharton MBA for Executives candidate at Penn.
Knowing that what his parents were going through was most likely not a singular experience, Newell started Find A Shot — a community service project that helps eligible individuals find COVID-19 vaccine appointments in pharmacies, as a way to simplify the process for everyone. Newell said that the site has over 10,000 users a day, and that it is actively checking about 15,800 pharmacy locations. Find A Shot covers 43 states and Puerto Rico, and stores owned by CVS, Walgreens, and Rite Aid, to name a few.
Although Newell intentionally does not track how many users have obtained appointments through Find A Shot, he said he knows dozens of family and friends who have.
Nancy Farah, a friend and fellow Wharton classmate, works at Walmart ecommerce. Newell asked her to connect him with someone in the mammoth retailer's pharmacy group. That led to Newall's putting Walmart on the Find A Shot site.
"It's really inspiring that David noticed that it's difficult to find a vaccine appointment during the pandemic and then rolled up his sleeves to build a solution himself. It's a great display of using innovation for social good," Farah said.
Other websites, such as Vaccine Spotter and Get My Vaccine, offer similar national views of vaccine availability.
Some large national grocery store chains, such as Albertsons and Kroger, have introduced changes or features to block automated movement through their websites. Newell said his biggest challenge has been working to restore those companies' appointment availability.
He added that "they're the ones that desperately need something like Find A Shot because it'll help people find the available treatments."
Newell fears that if people are not able to get appointments, there will be doses that go unused. "It is not only a bad situation in terms of having missed an opportunity to vaccinate people, but in the extreme case could even cost lives."
To make sure that doesn't happen and to spread awareness, he created the hashtag #LeaveNoAppointmentBehind.
Matchmaker, matchmaker
Christine Meyer runs her own medical practice in Chester County. A few months ago, her staff posted a callout on the practice's Facebook page, offering help and telling Pennsylvania residents to email if they were struggling to get vaccine appointments. In two hours, the office got 1,200 emails, crashing the server completely.
Clearly, Meyer said, she and her staff couldn't keep up with the demand alone. So she started a Facebook group called PA COVID Vaccine Match Maker, which matches people looking for appointments with volunteers who can help them navigate the system. (New Jersey Covid Vaccine Info, a Facebook group for Jersey residents, operates similarly, acting as a crowdsourced vaccine-scheduling service.)
By the first week, her group had 10,000 members. As of last count, there were over 40,000. Volunteers from the group have scheduled more than 1,400 vaccine appointments for those in need.
"The idea was really just to connect people who knew how to work this system with people who are really struggling with it: older people, people who don't have Internet access, people who just didn't have the stamina to play this back-and-forth game," Meyer said. "It's great seeing the community come together in this way, but it's also very discouraging to see the need … to see [40,000] people struggling to find an appointment just in our area."
B. cited a similar concern. "This system is not really built for the older group of people, the 65+ that don't have technological means," he told WHYY.
Each county sign-up system in Pennsylvania and New Jersey is separate, often with different online links for pharmacies, private health care providers, and county-run clinics. Residents say things are increasingly confusing to navigate. That confusion, plus the frustration of waiting for an appointment for weeks, can breed what Meyer calls "vaccine envy" — being angry or upset if someone who seems young and healthy gets the vaccine before you do.
Instead, she encourages residents to remember that "a vaccine for anyone is a victory for everyone." To stop the spread, a majority of people will need to be vaccinated, so "if your neighbor gets a vaccine and you don't, that's still a win for you," she tells the group.
Meyer spends every evening after work in the Facebook group, trying to monitor dialogue, dispel vaccine misinformation, and offer medical expertise when helpful.
Newell said most of the feedback he has gotten on his website has come from people searching for appointments for their parents.
Michelle King, who lives in Fairfield, Ohio, for instance, tried to help her parents book appointments but was having no luck with Vaccine Finder. The day she came across Find A Shot, she was able to book appointments for both her parents at a CVS location. Nancy Regan, who lives in Washington, said that before her daughter came across Find A Shot, Regan had no such luck in her search — when she found locations that listed vaccines in stock, she would later learn all appointments were booked.
Newell's hope is that in a few months his website is no longer needed because once supply equals demand, finding an appointment won't be so challenging.
Dr. Meyer concurred.
"Someone asked me, what do you think the measure of success of this group is … is it how many vaccines you schedule, or how many members you have, or how many posts per day?" she said. "[But] I think the measure of our success is going to be when I have to make that final post and say, this group is getting archived because it's no longer relevant. Because everybody who wants a vaccine in Pennsylvania has it, or can easily get it."
"That is going to be the biggest, celebratory, shut down-Facebook-group day ever."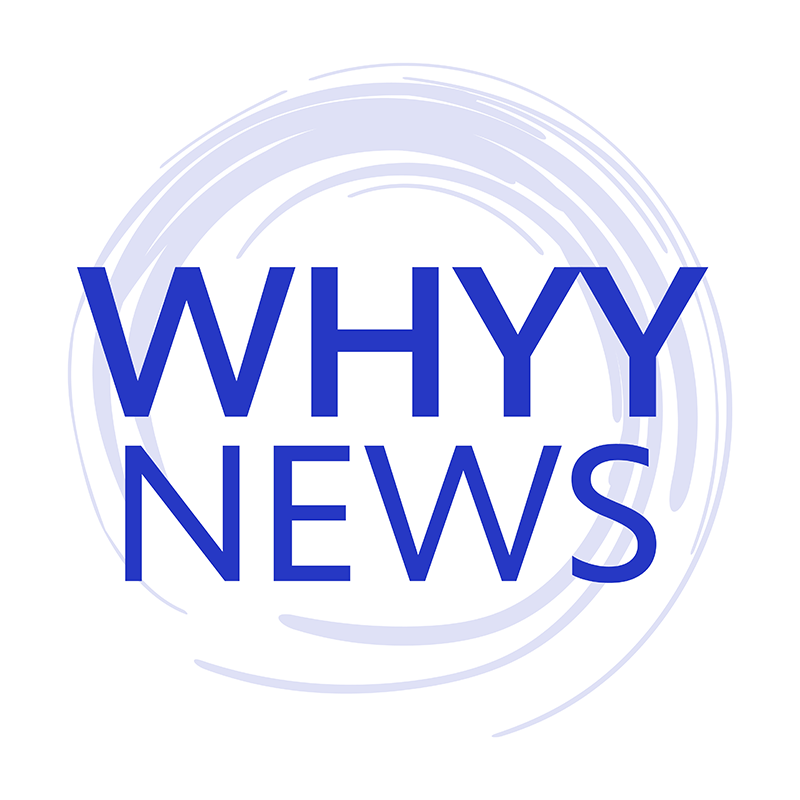 Get daily updates from WHYY News!
WHYY is your source for fact-based, in-depth journalism and information. As a nonprofit organization, we rely on financial support from readers like you. Please give today.