What it has cost NJ to borrow billions during a health crisis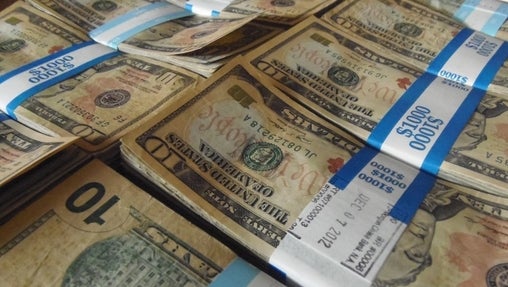 Last year, New Jersey borrowed about $4 billion to sustain the budget amid the COVID-19 pandemic, and to make that happen, the state was charged more than $12 million in fees.
Leading the way was Bank of America, which netted more than $5 million in underwriting fees while serving as senior manager for the mid-November bond sale, according to documents obtained by NJ Spotlight News.
Other underwriting firms were paid more than $5 million in fees and compensation, according to the Department of Treasury's records. That group included Barclays Capital, Citigroup, Goldman Sachs and Wells Fargo, among others.
More than $1 million went to another group including bond counsels, financial advisers and credit-rating agencies, according to the records.
That total of more than $12 million is likely to grow since the records indicate co-bond counsel Chiesa Shahinian & Giantomasi has yet to submit an invoice for its work on borrowing.
Emergency borrowing without voter approval
The emergency borrowing occurred without voter approval last year under a clause in the state Constitution that relaxes otherwise tight restrictions on state government spending and debt during times of war or major emergency.
Gov. Phil Murphy, a Democrat who is up for reelection this year, asked state lawmakers to authorize the emergency borrowing in response to significant revenue losses that his administration projected after the onset of the health crisis.
The revenue shortfalls also led the Murphy administration to take other emergency actions last year to keep the budget balanced. They included holding aid to K-12 schools largely flat and pulling back funding for popular property-tax relief programs, including those that fund benefits for senior citizens and disabled homeowners.
Some state workers were also furloughed, and negotiated pay raises were put on hold to reduce costs.
The funding needed to cover all fees charged by the underwriters, bond counsel and other professional firms that helped arrange the emergency debt issue came out of the proceeds generated by the sale of the bonds, said Treasury spokeswoman Jennifer Sciortino.
The fees charged for the investment-banking services were procured through a competitive process, she said. Bond counsels were selected from a pool of firms established through a separate competitive process administered by the state Attorney General's Office, and their fees were capped, Sciortino said.
State lawmakers initially authorized nearly $10 billion in emergency bonding to offset the revenue losses projected by the Murphy administration. But a three-month, stopgap spending bill approved in late June was balanced without borrowed money.
A nine-month budget enacted several months later assumed $4.5 billion in revenue would be raised through borrowing to help support a modest year-over-year spending increase.
Brighter picture in November
In mid-November, the revenue outlook improved some, and nearly $4 billion in tax-exempt general-obligation bonds were sold by the state, netting $4.3 billion in revenue due to bond premiums. The true-interest cost was less than 2%, and repayment will occur over 12 years.
General-obligation bonds are the state's most secure form of debt, and they involve a pledge to raise taxes if necessary, including the general sales tax, to ensure investors are repaid. The emergency bonds were structured as "noncallable," meaning they cannot be paid off early, and principal payments don't begin until the third year of repayment.
A total of $350 million was set aside in the budget for the 2021 fiscal year to fund the bond issue's principal and interest payments, Sciortino said. The first interest payment will be $86 million, and the balance of the funds that were budgeted for both principal and interest will "either be used to cover other deficit balances elsewhere in the budget or lapsed back into the general fund at the end of FY21," she said.
This isn't the first time that Bank of America has received a major payday from New Jersey taxpayers. In 2017, the bank's Merrill Lynch division was paid nearly $34 million in consulting fees for work on a complicated transaction that turned the state Lottery into an asset of the state's public-employee pension system. Roughly $1 billion in annual Lottery revenues is now dedicated to funding worker pensions as a result of the transaction and legislation enacted by former Republican Gov. Chris Christie that authorized it.
No public bank in NJ
While running for governor in 2017, Murphy, a former Goldman Sachs executive, repeatedly called for the establishment of a public bank in New Jersey. That thrilled public-banking advocates who've argued big institutional banks don't serve the public's interest, though they hold significant taxpayer deposits and handle lucrative government transactions.
Murphy signed an executive order in 2019 that created an implementation board for the proposed public bank, calling it a "first step toward ensuring that our taxpayer dollars are invested here in New Jersey." But the initiative has remained largely stalled amid the ongoing pandemic.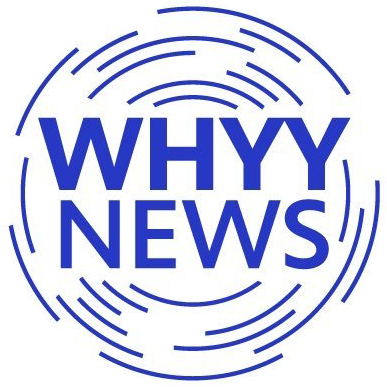 Get daily updates from WHYY News!