What did 2021 teach us about COVID-19?
The virus, vaccines, and variants had our attention all year long, from tweaking precautions and treating cases to boosters. There's much more to know.
Ask us about COVID-19: What questions do you have about the coronavirus and vaccines?
This is one of a series of articles in which reporters from WHYY's Health Desk Help Desk answer questions about vaccines and COVID-19 submitted by you, our audience.
The coronavirus pandemic rages on, and health experts worry about yet another variant — omicron — and it's higher level of contagiousness. But they also say they're prepared with better tools to fight it.
Over the last year, scientists and the rest of us have learned a lot about the 3 V's — the virus, the vaccines (and the protection they offer), and how variants emerge, spread, and match up against the vaccines.
Here's a look at what we know now — and what some of the big questions still are as we head into 2022.
About those variants
Researchers and the public are familiar now with multiple variants of the coronavirus — most notably delta and now omicron.
Scientists have always known how viruses mutate. Everyone else is learning and watching firsthand.
"All viruses mutate, and they mutate to survive. But there's no directionality to the mutation, meaning that there are thousands of mutations in the virus that have no effect in benefiting survival — or could actually kill the virus," explained Dr. Reynold Panettieri, vice chancellor for translational medicine and science at Rutgers University.
"It's almost a random chance that the virus will find a mutation that will impart a survival value. The reason the virus becomes successful is because it mutates so many times that it has the opportunity by sheer numbers to find one variant that will have a competitive advantage."
Taking precautions, and tweaking them
When it comes to city and state requirements to prevent the spread of COVID-19, things change — and sometimes, change back. For example, Philadelphia reimposed its indoor mask requirement earlier this year, and effective Jan. 3 will require proof of vaccinations at restaurants and other places where indoor dining takes place.
The advice changes as the data evolves, said Dr. Tony Reed, executive vice president and chief medical officer at Temple University Health System.
"We've learned that social distancing, masking, hand-washing — all of those basic preventive measures — can reduce spread," Reed said. "And every time we've had a peak, some municipalities, some regulatory or governing body has said, 'Hey, we're going back to the basics. Everybody put on a mask. Everybody social distance,' things get closed down, and you see the decline in the number of transmitted cases. And so we've learned how that happens and how that works. And it's really watching public health unfold."
When people talk, sneeze, cough, and breathe, droplets are released from their mouths, Reed explained. A strong cough can propel saliva and the virus up to six feet, and sometimes more, he said.
"And so we've learned that if you stay in close proximity to someone and you're looking at each other directly, you're spreading the virus that way. I hate to say it this way, but effectively you're spitting on each other when you're talking to each other, standing face-to-face," Reed said. "And so we've learned that masks stop that, in part because it stops the propelling of the virus."
Last winter, there was almost no flu and cold season, which health experts attribute to the precautions that were taken to prevent COVID-19.
"That's tremendous. When you go back to the origins of medicine and the origins of nursing in the Middle Ages into the sixteen, seventeen, eighteen hundreds, these are things where that discovery back then is what caused people to theorize that this is how viruses spread — and we just watched it play out in 21st-century medicine of how we can use public health measures to control viral spread."
The vaccines and rapid testing have been game changers, also helping people prepare to prevent the spread of the virus when they gather with family and friends for the holidays.
New treatments
Since the beginning of the pandemic, researchers have made tremendous progress on the available treatments for COVID-19. Monoclonal antibodies have been successful in preventing severe illness, and on Dec. 22 the Food and Drug Administration authorized the first pill against COVID-19, a Pfizer drug that Americans will be able to take at home to head off the worst effects of the virus. An antiviral pill from Merck received authorization Thursday for some higher-risk patients.
"Two years ago, there was nothing for this virus. And then in that first year, they developed vaccines. They developed other drugs. They tested drugs to see what would work and wouldn't work. Monoclonal antibodies came into being, and so now you could do an outpatient infusion or an inpatient infusion. Then they came up with an injectable version and now they have pills," Reed said.
"Now we know more about how to prevent it. If you've been exposed, if you still have a low viral count and are not symptomatic, in either a pill or an injection you can help reduce the possibility that you're going to get symptoms and that you're going to get sick. And that's all happened in, frankly, 22 months, but a lot of it has been in the last 12 months."
So what have we learned about immunity to COVID-19?
Data has found that immunity wanes about six months after vaccination. Studies also suggest that boosters increase a person's antibodies, which helps prevent infection.
"Immunity wanes over time. This is why you get a tetanus shot every 10 years. And so that's another one of those things that came to the forefront with the COVID vaccines is that, yeah, you'll get pretty good protection. Your protection will wear off. You'll need to be boosted," Reed said.
Breakthrough infections are possible, we've learned, but most are mild.
"Somebody may be vaccinated and still get symptoms, but they don't end up in the ICU," Reed said. "And is that zero percent? No. Probability is exactly that — it's probability. It's not a black-and-white science. It's not 100% or 0%. There is a gradient."
Researchers now know a lot about vaccine effectiveness among people who are immunocompromised, and how a third dose can help increase antibodies.
They've found that a coronavirus infection does impart a robust immune response, but that the level of response varies from person to person. Similar to immunity after vaccination, immunity from natural infection also wanes over time.
"I think the rule of thumb is the rule of six months, and I use that in my own patients," Panettieri said. "If they've been infected with COVID and they are six months out, they should get vaccinated. And that's the CDC recommendations also."
What do scientists want to know in 2022?
It's important to know whether vaccines can prevent long COVID, Panettieri said, and those studies are ongoing.
Understanding how boosters protect people from variants also is important, he said.
"Do boosters protect? Do boosters protect those who get breakthrough infections, but get less long COVID?" Panettieri asked. "Are the current vaccines adequate against variants? Or as variants become evident, do we have to adjust the vaccines? And how quickly do we need to adjust the vaccines (much like the influenza vaccine)?"
In addition to wanting to know when the pandemic will end, Reed said one of the biggest questions is whether it's possible to prevent an exposed person from getting symptoms.
"If we can come up with a way of doing that, then we can put this to bed completely. And if we can get it to go away completely, then we're out of this," Reed said.
"Now, the secondary question to that is: What can we do to curb the symptoms, and to treat the exposed before they get symptoms, and to mitigate the spread so that one person maybe only infects two people instead of infecting 10 people," he said.
"And these are the same kind of conversations we have about the flu and have had about the flu for 20 years or more. We have flu shots that are out on the market that change every year. We have drugs like Tamiflu that are used to treat the flu and to mitigate the symptoms. And we have all of the public health measures that we put into place to really mitigate that.
"And so, it's no different than those conversations, and I think we're just ready to turn the corner."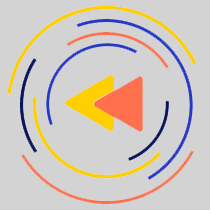 Saturdays just got more interesting.
WHYY is your source for fact-based, in-depth journalism and information. As a nonprofit organization, we rely on financial support from readers like you. Please give today.