'Welcome back, everybody': Phillies fans return for that rite of spring, Opening Day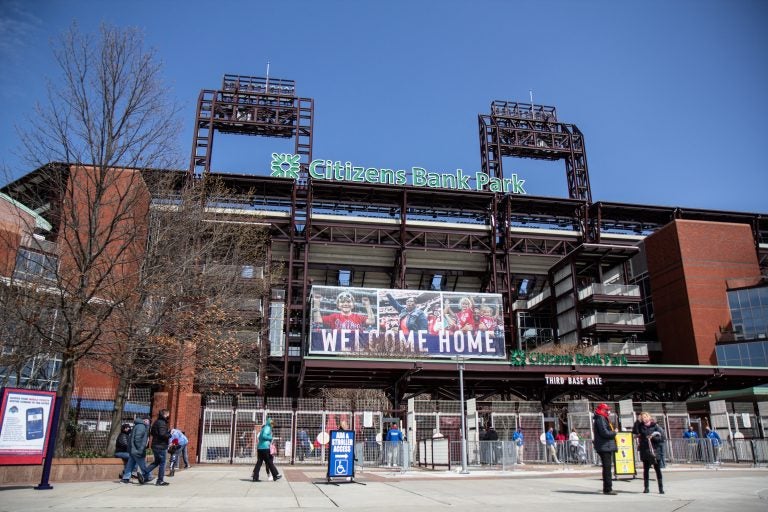 From his perch on a white upside-down bucket on Pattison Avenue, Rich Russell beamed with pleasure as masked fans streamed across the street into Citizens Bank Park to catch a game for the first time in a year.
For more than a decade, Russell has serenaded Phillies fans from this South Philly corner with his trusty alto saxophone. So when he learned fans would be back in the stands for Thursday's Opening Day game, he knew exactly where he'd be.
Russell kicked things off with a jazzy rendition of "Take Me Out to the Ballgame."
"I just wanna say one thing: Welcome back, everybody," said Russell, whose stage name is Dr. Rich. "Nobody knew from one moment to the next if we were even gonna get to this day."
Out here with Doctor Rich on #OpeningDay @awmoselle @Phillies pic.twitter.com/EDgVuWOWNn

— Kimberly Paynter (@KPaynter) April 1, 2021
It was an imperfect day for baseball, cool, blustery, and at times, overcast. But after the COVID-19 pandemic took away the chance to cheer in person last season, the atmosphere outside the park was all sunshine.
Fan after fan said being able to attend Thursday afternoon's game against the Atlanta Braves in person was a sigh of relief — a sign that at some point, things may finally return to some kind of normal after a year that's been anything but.
"It's just a very surreal moment being able to be here," said Alex Yousko, who drove an hour from Hamiltion, New Jersey to catch the game with a friend. "Hopefully we can get that capacity up."
For now, about 8,800 fans will be permitted to buy home game tickets — less than a quarter of the total capacity of Citizens Bank Park, which seats just over 43,000.
And unlike last year, they'll play a full 162-game season.
Seated at the base of the Steve Carlton statue planted outside the Left Field Gate, season ticket-holder Joe Abbruzzi said 8,800 fans is plenty for now.
He's also used to sitting in a mostly empty stadium.
"I sat at the Vet with 7,000 fans for many years, so I don't think 8,800 is gonna feel that different," said Abbruzzi, who's attended more than 40 Opening Day games.
How did it feel to miss the team's first home game last year?
"It was very sobering," Abbruzzi said. "It's a ritual of the springtime. We're from the East Coast, so it gets warmer and baseball opens up that feeling."
The Phillies return this season with a roster that will again feature some strong hitters, including right-fielder Bryce Harper, catcher J.T. Realmuto.
The pitching picture is less solid. But on Opening Day, everyone's optimism for the season was still fully intact.
"I love this team. I think we have a really good lineup. If we can work out with the pitching then we'll be good," said Michelangelo Greene.
The Phillies beat the Braves on Opening Day 3-2.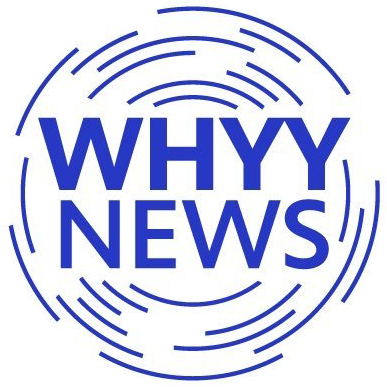 Get daily updates from WHYY News!
WHYY is your source for fact-based, in-depth journalism and information. As a nonprofit organization, we rely on financial support from readers like you. Please give today.