Want to honor a local hero? Submit a photo and a robot will draw a portrait
Listen
1:45
Are you on the front lines of the coronavirus? Help us report on the pandemic.
Selene Nunez-Cruz grew up a curious kid in Mexico, reading a lot and then reimagining what she learned into artworks. Art was always part of her makeup.
"When I was 18, I got an arts and theater degree," she wrote in an online biography. "But I felt incomplete and decided to get a master's in biochemistry and then a Ph.D. in immunology to fulfill my curiosity for knowledge."
Nunez-Cruz is now a senior researcher at the University of Pennsylvania investigating cancers and, more recently, the COVID-19 virus. Her work may ultimately help develop a vaccine.
Making art is still important to her.
"Seeing images of the battles under a microscope gives me the inspiration to create art and represent colors and abstract forms that make me feel that we are defeating the enemy," she wrote.
Nunez-Cruz is being hailed as a hero by the Da Vinci Art Alliance in South Philadelphia. Da Vinci is honoring community heroes with social-distanced portraiture: the subjects are drawn by a robotic arm.
"Henri" is a computerized drawing mechanism that can recreate any photograph as a monochrome line drawing. Named after Henri Maillardet, the 18th-century Swiss clockmaker who built a mechanical doll that could write and draw, the robot is under the command of Da Vinci Director of Exhibitions Bryant Girsch.
"I give it a vector file. A vector is just a line," said Girsch, "How that turns into a portrait: I can turn a .jpg image into a gradient map, so it can differentiate dark and light values. It replicates that."
Henri has a clamp that holds any kind of pen, pencil or marker you wish, on an arm that can retract and pivot. It slowly, line by line, draws a face and background, finishing a portrait in about three hours.
Girsch got the machines about a year ago in preparation for the debut of a street festival that Da Vinci was planning for October.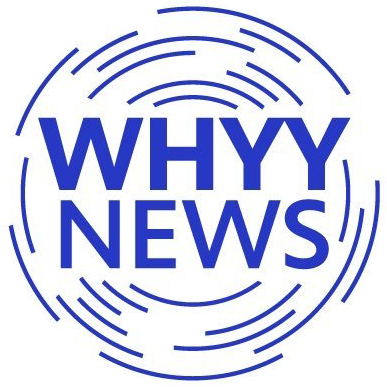 Get daily updates from WHYY News!
For about a year Da Vinci has been cobbling together partnerships with its Bella Vista neighbors around 7th and Catherine, including Fleisher Art Memorial, as well as major Philadelphia organizations like the Franklin Institute and Mural Arts Philadelphia.
Henri was going to be one of the street festival's attractions: a curiosity bridging art and science, much like the Art Alliance's 15th-century namesake.
However, the inaugural festival has been canceled due to the pandemic. Although it's scheduled for October 11, Girsch is opting for abundance of caution.
"A street festival with hundreds or thousands of people is a terrible idea, in just a few months," he said. He is now planning an online festival, complete with digital art in a virtual reality environment.
Henri has pivoted from a technical curiosity to a renderer of heroes. Da Vinci is now soliciting submissions from the public of photos of people who make their communities better.
"We ask them to share a story with us, about what inspires their work, or how their work intersects art and science, or other people they admire in their communities," said Jarrod Markman, executive director of Da Vinci. "The mom who is a leader of the PTA, to the lead of a large cultural institution, or people at Jefferson Medical Center on the front lines of battling COVID."
The auto-rendered portrait drawings and the accompanying stories will be posted on Da Vinci's webpage and social media platforms. Markman expects to have over a hundred portraits and stories by the time the virtual street festival opens in October.