Montgomery County's Dr. Val Arkoosh tests positive for COVID-19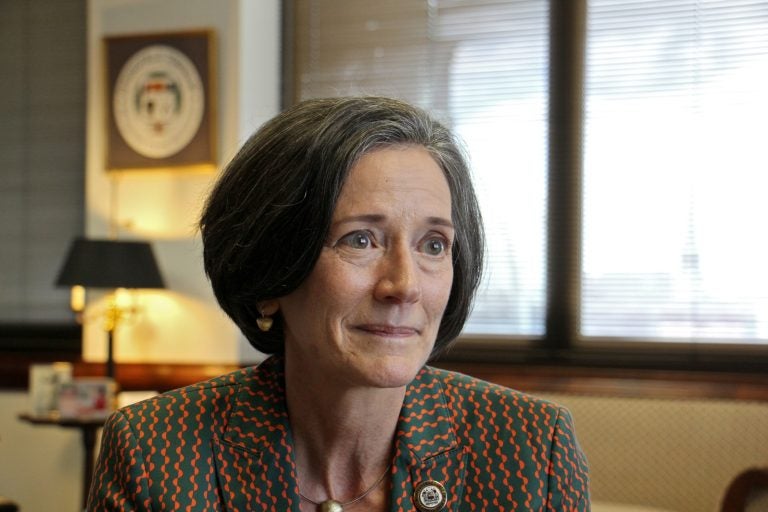 Ask us about COVID-19: What questions do you have about the coronavirus and vaccines?
Dr. Val Arkoosh, chair of the Montgomery County Commissioners, has tested positive for COVID-19, county officials announced Monday.
Arkoosh, who is currently running for Pennsylvania's U.S. Senate seat, said she took an at-home test Monday morning and is experiencing mild symptoms, which she attributed to being vaccinated and boosted.
Hey, everyone. Wanted to share with all of you that this morning using an at-home test, I tested positive for COVID-19. Fortunately, I'm only experiencing very mild symptoms and I feel fine.

— Val Arkoosh (@ValArkooshPA) January 3, 2022
Arkoosh spoke to the increase in cases and hospitalizations, on top of her own COVID-19 case.
"Frontline workers and hospital systems are feeling the impact," Arkoosh said in a statement. "We need to continue to be vigilant and do everything we can to protect ourselves and others, which means continuing to mask up and getting vaccinated and boosted."
The commissioner's announcement comes as COVID-19 cases climb in Montgomery County, and throughout the Philadelphia region, driven by the highly contagious omicron variant.
Arkoosh is following the Centers for Disease Control and Prevention-recommended isolation guidance and will continue to handle her duties virtually.