U.S. Attorney charges 9 in SEPTA corruption investigation
The scheme allegedly involved a string of the transit agency's facility managers who colluded with outside vendors to fabricate fraudulent supply and repair invoices.
U.S. Department of Justice officials announced corruption charges against seven former SEPTA employees and two outside vendors over an allegedly years-long scheme to defraud the transit agency out of nearly a million dollars.
Between 2013 through 2019, managers in SEPTA's Bridges and Buildings Department allegedly conspired with the owners of equipment suppliers MSI Tool Repair, in Upper Darby, and Advantage Industrial Supply in Philadelphia to fabricate fraudulent supply and repair invoices they used to abuse SEPTA's company credit cards, according to criminal information unsealed Wednesday.
Officials assert the two vendors collectively defrauded SEPTA out of $870,000 through the scheme through overbilling and false purchases.
"Philadelphians deserve public employees who do their jobs honestly, without gaming the system to line their own pockets," Acting U.S. Attorney Jennifer Arbiter Williams said. "At a time when SEPTA is facing significant challenges to continue faithfully serving its riders, many of whom have no other reliable, cost-effective transportation options, the defendants' alleged actions perpetrating this fraud scheme are the definition of selfish greed."
Former SEPTA employees, David Abell, Stephen Kish, Rodney Martinez, Jesse Fleck, Peter Brauner, James Turner, and John Brady, were all charged with bribery and fraud offenses. SEPTA confirmed all have left the agency. Another four maintenance managers were also mentioned in court records but not named or charged.
Mark Irvello, from MSI Tool Repair, and Stanley Woloff from Advantage Industrial Supply were also charged.
According to charging documents, Abell, a senior maintenance director, worked out an arrangement with MSI and Advantage in 2013 to exploit SEPTA's system of procurement cards, known as P-cards. In exchange for false invoices fulfilled through the procurement system, which federal authorities say generated "substantial" fraud proceeds for the vendors, the companies kicked back regular payments of $1,000 to $2,000 a month.
"Irvello and Woloff billed SEPTA for items that SEPTA might use, but in fact, did not need at that time, or billed SEPTA for substantially more of certain products than they were actually providing to the agency," reads a statement from the U.S. Attorney's Office. "The vendors thus combined legitimate with fraudulent billing, making the scheme difficult to detect."
The scheme continued on for years. When Martinez replaced Abell as Senior Director of Maintenance in 2016, he also took over Abell's role in the alleged fraud and bribery scheme, prosecutors say. Abell trained Martinez and continued to work for the Bridges and Buildings Department himself as an outside contractor.
Federal authorities also assert the men directed vendors to provide them with absurd personal items, like collectable coins, gold bullion, hunting equipment, or automobile parts in exchange for false billings. Prosecutors say some also allegedly engaged in money laundering schemes –– Kish, for instance, allegedly funneled proceeds into the purchase of real estate.
Abell later encouraged other managers to enter into similar arrangements with the companies, growing the vendors' business with SEPTA –– and the fraudulent proceeds.
Details of the investigation were first reported by WHYY News more than two years ago, after FBI agents visited a SEPTA trolley depot. Agents also visited at least two privately run equipment vendors in Delaware County and New Jersey.
A string of Engineering Maintenance & Construction managers retired or otherwise left the agency in the wake of those reports. Eventually, all the men charged Wednesday left the agency.
Notably, Robert Lund, who oversaw the 1,500 person maintenance department between 2012 and 2020, was promoted, following the investigation, to one of the highest-ranking positions in the agency. But SEPTA has downplayed the investigation as stemming from a small cadre among its 9,500 employees, and in a statement reiterated that it collaborated with federal investigators.
"SEPTA's Internal Audit Division launched an investigation into these allegations after receiving tips from employees," said SEPTA spokesperson Andrew Busch.  "SEPTA is a public trust. Employees who engage in fraud and intentional misuse of funds violate that trust and will face serious consequences. The vast majority of our workforce are honest, hard-working individuals who are dedicated to providing critical public transportation service to our region."
SEPTA officials earlier said they changed internal practices to prevent similar abuse.
"How people sign off on things, who gets reported, where the oversight is –– there were some gaps, and people taking advantage of the system," said general manager Leslie Richards, last year. "We know that these types of activities can longer happen at SEPTA."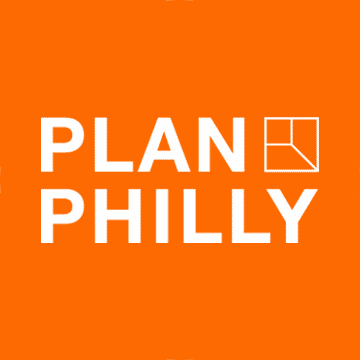 WHYY is your source for fact-based, in-depth journalism and information. As a nonprofit organization, we rely on financial support from readers like you. Please give today.