University City Townhomes tenants getting more time to relocate before closure
HUD has again approved a contract extension sought by the complex's longtime owner.
Residents of a soon-to-be-shuttered affordable housing complex in West Philadelphia will have at least another month to relocate.
The U.S Department of Housing and Urban Development has again agreed to extend the owner's annual affordable housing contract. Tenants living in the 70-unit apartment building now have until Oct. 8 to move.
The previous deadline was Sept. 7.
"The owners remain committed to working with [the Philadelphia Housing Authority] and the residents to help them identify and secure alternative housing, and to compensate residents for all costs of relocation," said Kevin Feeley, spokesperson for IBID Associates, which has owned the block-long complex for more than 40 years.
This is the second time the complex's owners have sought and received a contract extension from HUD.
IBID sent notice to residents on Friday, Feeley said. He would not say how many tenants have moved since the Philadelphia Housing Authority began distributing portable housing vouchers in late May. These vouchers enable residents to continue paying 30% of their adjusted household monthly income in rent, once they have an agreement with a private landlord — in Philadelphia or somewhere else around the country.
On average, it takes more than four months for a voucher holder to sign a lease. "A number of families either have moved already or have secured alternative housing and are in the process of moving, and the process continues to go forward, " Feeley said in a recent email.
Longtime resident Rasheda Alexander said most of the complex's tenants, including herself, are still looking for a place to live. She called the contract extension "unprofessional" and "inconsiderate."
"I'm constantly living my life on the edge, as well as other residents. Every day, it's like, 'are we going to be put out today? Are the sheriffs coming today?''' Alexander said.
To many in this neighborhood, this feels like history repeating itself.
The University City Townhomes were constructed in 1983, with the explicit goal of providing affordable housing in a section of West Philadelphia that had been reshaped by urban renewal practices. Known as the Black Bottom, the city demolished hundreds of neighborhood homes there in the late 1960s and early 1970s to make way for more campus space and a science and technology hub — what today is known as the University City Science Center.
Now the site, located in the same swiftly gentrifying neighborhood as the University of Pennsylvania and fast-expanding Drexel University, may be sold and demolished after IBID decided not to renew its affordable housing contract with HUD. It's a move that would again displace mostly Black residents, and in this case, low-income residents who rely on federal subsidies to stay housed.
The complex was originally slated to close on July 8.
Alexander said the fight to keep it open will continue.
"Hopefully, we can get to an agreement or something that protects the tenants here in Philadelphia that are experiencing opt-outs and displacement due to the gentrifying of the neighborhood," she said.
Feeley would not say if IBID intends to apply for more contract extensions.

WHYY is one of over 20 news organizations producing Broke in Philly, a collaborative reporting project on solutions to poverty and the city's push towards economic justice. Follow us at @BrokeInPhilly.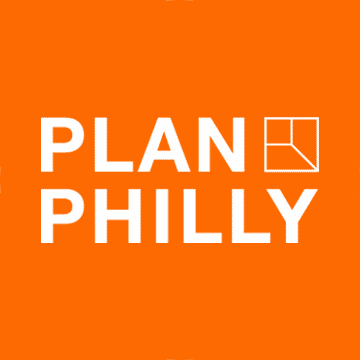 WHYY is your source for fact-based, in-depth journalism and information. As a nonprofit organization, we rely on financial support from readers like you. Please give today.