Trail construction takes off two years after $23 million grant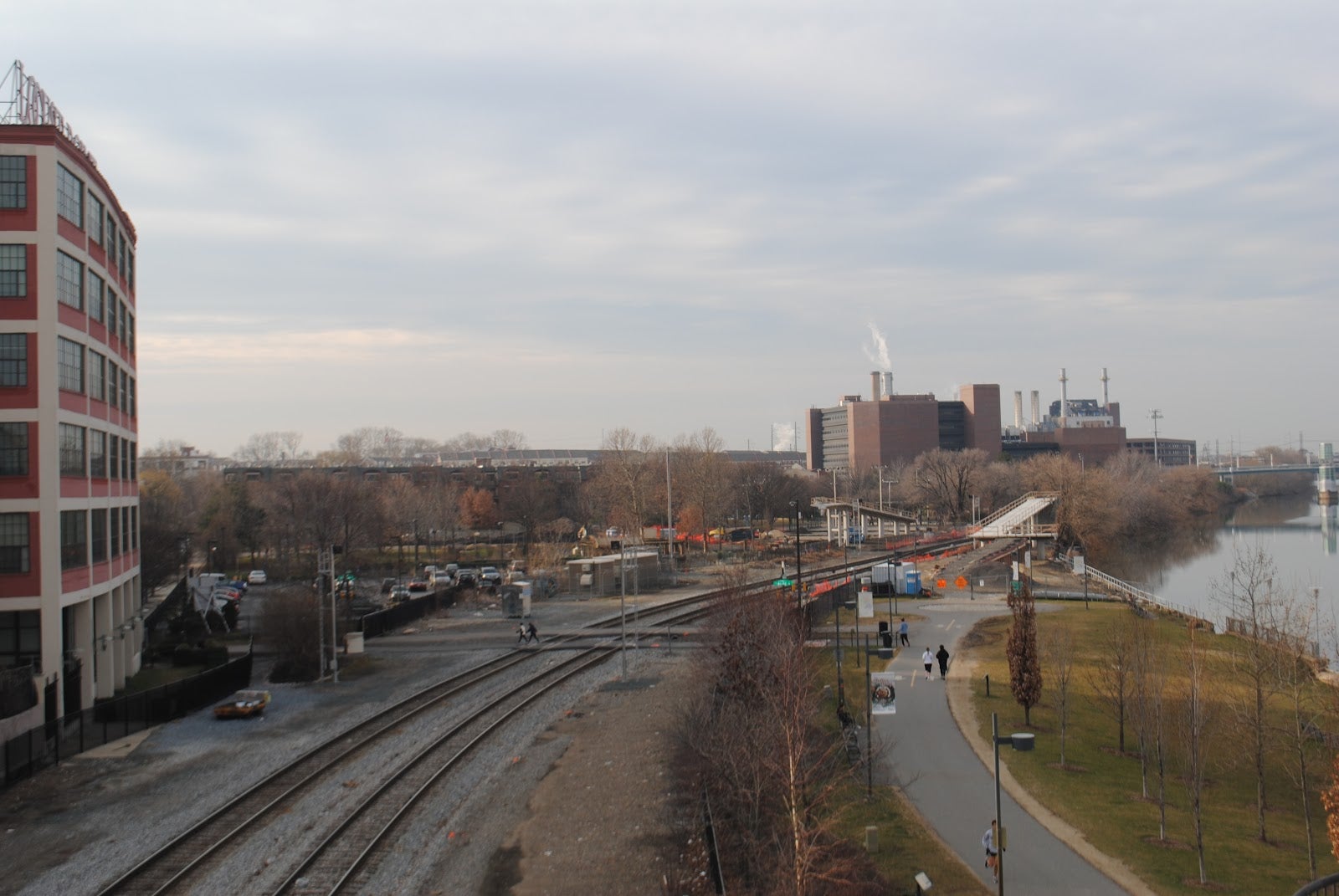 Four of Philly's seven major trail projects funded through a $23 million TIGER grant have broken ground. To celebrate the two-year anniversary of the grant, the Bicycle Coalition's Sarah Clark Stewart gives an update on the ten projects either underway or in development on the BCGP blog.
Among the biggies currently under construction:
58th Street Greenway: On Friday (2/24) construction started on the 58th Street Greenway which will link Cobbs Creek Trail, the Schuylkill River Trail, and Bartram's Garden.
Connector Bridge and Walnut Street Bridge Gateway: For months the bridge over the CSX tracks at Schuylkill Banks has been rising, and should be finished in October. Plus, the Walnut Street Bridge is under construction, to create a safer bridge with wider sidewalks and a bike box.
And coming soon:
Port Richmond Trail: Parts of Delaware and Allegheny avenues will become skinnier as a new multi-use trail will be added, and separated from traffic by a planted median.
The Boardwalk: The Boardwalk will allow the Schuylkill River Trail to extend southward from Locust Street to South Street.