To reduce traffic deaths, city to create new bike lane crew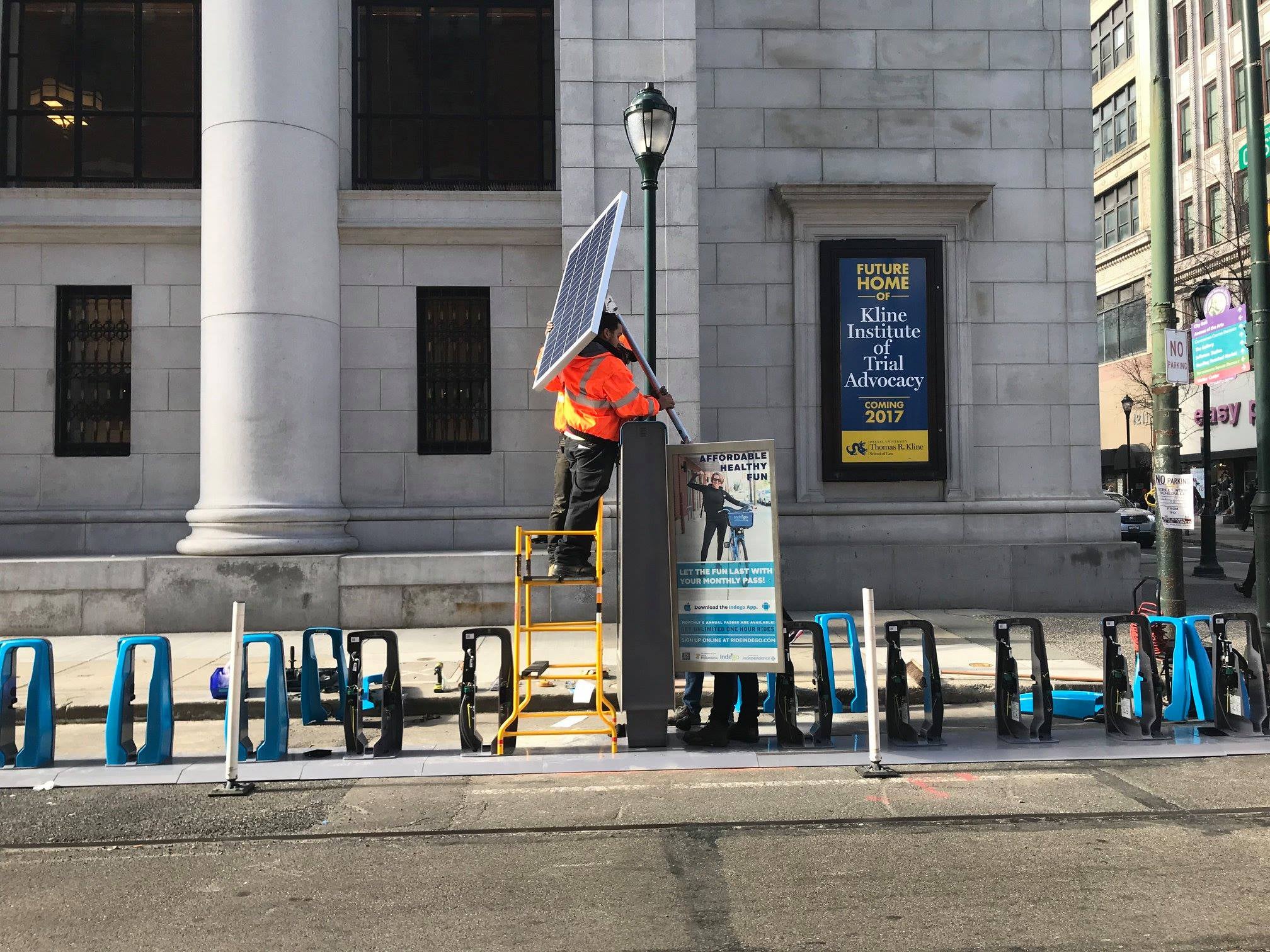 For years now, cyclists and traffic safety advocates have pushed for funds to reduce traffic deaths in Philadelphia from nearly one hundred a year to zero. The campaign's brand is Vision Zero, and last year, Mayor Jim Kenney signed on, adopting an action plan last fall.
That plan got a high-profile plug last week in the mayor's annual budget address. "We also intend to advance 'Vision Zero' — the bold public safety plan to eliminate traffic-related deaths by 2030," Kenney said. "We plan to spend $60 million over five years for re-engineering of dangerous locations, for expanded traffic calming devices, and for more bike lanes."
But a closer look at the latest budget documents indicates that pedestrians and bicyclists shouldn't expect to see too many big-ticket projects move forward anytime soon. The $60 million figure combines a $23 million increase in the operating budget for employees and equipment, along with $37 million in capital spending, which covers construction projects and major purchases.
But most of the $37 million projection — 80 percent — comes from expected matching funds from the state and local government. While the city is proposing to increase its share of capital funding for Vision Zero improvements, it's a far more modest amount: $1.5 million over five years from $4 million planned for Vision Zero in last year's capital program to $5.5 million in this year's proposal.
The $37 million estimate total for Vision Zero-related construction over five years is actually a decrease from the $49 million amount the city expected in last year's capital program to spend over the same period. City officials city officials revised down their expectations for matching funds from the state and local government, budget director Anna Adams told PlanPhilly.
Still, advocates are applauding the $4.6 million-a-year increase in operating funds earmarked for Streets Department projects tied to Vision Zero. Sarah Clark Stuart, executive director of the Bicycle Coalition of Greater Philadelphia, especially applauded plans for around $2 million in new funds to pay for a crew of 13 employees and six vehicles dedicated to "implementing a network of over 400 miles of protected bike lanes," as described in the City's Five-Year Financial Plan. "To have a dedicated crew [for protected bike lanes] would be a complete change," said Clark Stuart.
Another $1.3 million of that new spending would go annually to fund 12 additional staff persons to assist with street safety project management and coordination of state and local grants.
The Streets Department expansion comes as City Council seeks to give itself veto power over any changes to bike lane infrastructure that would affect traffic flows.
Stuart described the Council's move as an overreach. "Traffic safety is a very important public safety process that needs to be done by professionals," she said. "For council to second guess every decision made by transportation engineers is inexplicable to me."
The city has declined to comment on the pending legislation, introduced by West Philadelphia Councilwoman Jannie Blackwell.
WHYY is your source for fact-based, in-depth journalism and information. As a nonprofit organization, we rely on financial support from readers like you. Please give today.