Latin Music Fest, Kensington Derby, Interpol, and the return of the Dad Vail in this week's 'Things to Do'
Highlights in and around Philly this weekend include Interpol at the Met, Philly film fest, and a quirky car race and street fest in Kensington.
Festivals and legends anchor this weekend's event schedule. As the coronavirus pandemic is hopefully coming closer to an end, annual festivals, sporting events, and gatherings make a return. And it's a legends takeover in Atlantic City as three of pop music's living icons are in town.
COVID took its toll on several annual sporting events and the Dad Vail was no exception. Last year, it was held without spectators, but this year's event it's back in full swing. The largest collegiate regatta hosts over a hundred teams from the US and Canada competing in the event that started in 1934. The best view of the races is by the Schuylkill River grandstand, where you can cheer on your favorite participant or team at the finish line.
What: Collegiate sporting event
Where: Schuylkill River, 2200 Kelly Dr., live-streamed via the official website
When: Friday, May 13, 7 a.m. – 5 p.m., Saturday, May 14, 7:30 a.m. – 6 p.m. (time approximate until the release of race schedules)
How much: Free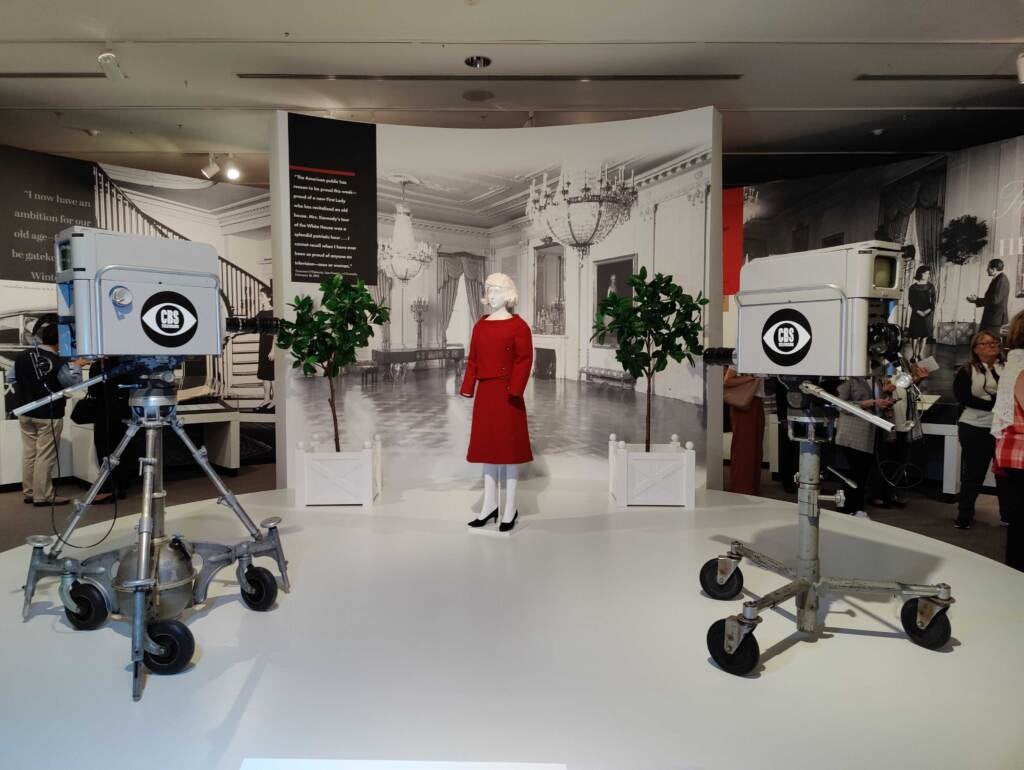 In 1961, first lady Jackie Kennedy came to Winterthur after partnering with H.F. duPont to restore grandeur to the White House interiors. Newly discovered photos of her visit are included in the exhibit "Jacqueline Kennedy and H.F. duPont: From Winterthur to the White House" which opened earlier this month. A televised tour of the revamped White House in 1961 was the most-watched program in TV history at the time. A guided house tour can be reserved at no extra cost and Jackie-themed dining and shopping is available during the exhibit's run.
What: Exhibit
Where: Winterthur Museum, Garden and Library, 5105 Kennett Pike, Wilmington, Del.
When: Through Sunday, Jan. 8, 2023
How much: Free with museum admission
Car enthusiasts will display over 200 of their classic cars at the 25th incarnation of the Ambler Auto Show. Dubbed 'the best little car show around' it takes place on Butler Ave. between Lindenwold Ave. and Main Streets. During the show, local food trucks will be parked along Ridge Ave. and other retail specials will be available. Cars compete for prizes including Best in Show, and same-day registration is available.
When a street festival meets a soapbox race, you have the genesis for the Kensington Derby and Arts Festival. In 2007, the Kensington Kinetic Sculpture Derby was launched to promote sustainability and empower neighborhood residents, joining with the Trenton Avenue Arts Festival that started the year prior. In 2015, the events officially merged. Human-powered vehicles of all kinds and their outlandishly dressed operators will participate in the derby while the arts festival showcases the work of local artists and makers.
What: Rally and street festival
When: Saturday, May 14, noon – 6 p.m.
How much: Free
Festivals abound this spring and summer after COVID essentially shut them down for the last two years. In Havertown, live music from local artists is the focus of the Spring Music Festival. There are two stages for live performances, both of them on Eagle Rd. Lisa Chavous and Angry Young Band will perform tributes to Tina Turner and Billy Joel respectively on the main stage, while singer/songwriters including The New Notes, Katharine Daly and Miss May and Mr. Naas are performing on the Kelly Center stage. Food trucks, a musical instruments petting zoo for kids, and a beer garden for adults are on the festival lineup as well.
What: Street festival with live music
Where: 50 E. Eagle Rd., Havertown, Pa.
When: Saturday, May 14 11 a.m. – 7 p.m.
How much: Free, pay as you go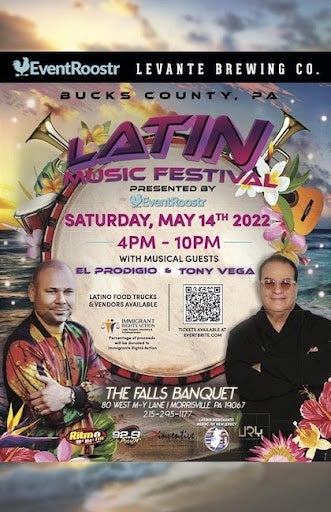 Latin music artists Tony Vega and El Prodigio are on their way to Bucks County for the first annual Latin Music Fest. Puerto Rican salsa star Vega is best known for his 1991 hit album "Uno Mismo." Dominican artist El Prodigio is renowned for his skills on the merengue accordion. They will both perform at the festival, which includes food trucks and vendors of interest to the Latin American audience. After the concert ends, an afterparty begins.
What: Music festival
Where: The Falls Banquet, 80 W. M-Y Ln., Morrisville, Pa.
When: Saturday, May 14, 4 p.m. – 10 p.m., 10 p.m. – 1 a.m.
How much: $10 – $85
It's restaurant week time again and Ardmore is the place where you can find good meals at great discounts. Twelve participating restaurants and a juice bar are offering prix-fixe three-course menus at $20, $30, and $40. Participating restaurants include Venezuelan eatery Autana, Lola's Garden, Positano Ristorante, and Sophie's BBQ.
What: Dining promotion
Where: Various venues
When: Thursday, May 12 – Sunday, May 22
How much: 3-course prix fixe menu, $20, $30 or $40
Mural Arts Philadelphia and the Riverfront North Partnership are joining forces to teach a few folks to fish, because as the old adage says, if you give a man a fish, you feed him for a day, but if you teach a man to fish, you feed him for a lifetime. Participants in the free event will be provided with fishing equipment, instruction in English and Spanish, and free food and refreshments. Kids' games and nature activities are scheduled as well. Just check the weather forecast and dress appropriately, as the Fish Fest will take place rain or shine.
What: Outdoors community event
Where: Frankford Boat Launch, 5501 Tacony St. (behind Dietz and Watson)
When: Saturday, May 14, noon – 3 p.m.
How much: Free
The million-selling artists of the future could be creating in Philadelphia right now, but you'll only find out if you head to PAFA's student exhibition. If Thursday's preview party, a fundraiser with proceeds going directly to student scholarships is beyond your current finances, the exhibit's opening weekend is pay as you wish. Here's your chance to see — and purchase — work from what could be the next Thomas Eakins, Barkley Hendricks, Henry Ossawa Tanner, or Mary Cassatt, all of whom studied at PAFA.
What: Art exhibit
Where: Pennsylvania Academy of Fine Arts, 118-128 N. Broad St. 
When: Preview party: Thursday, May 12, 4 p.m., Opening: Friday, May 13, 4 p.m. – 7 p.m., the exhibit goes through Sunday, June 5
How much: May 13 -15, pay what you wish, after that, the exhibit is free with museum admission
In this 'mini-fest,' Philadelphia Film Society hosts the Philly premieres of diverse feature films and documentaries from around the world that were released this spring and summer. Notable films include USA's "Cha Cha Real Smooth" the opening night film that won a Sundance Audience award, France's "Both Sides of the Blade," Sweden's "Calendar Girls" and the doc  "Jazz Fest: A New Orleans Story" about the New Orleans Jazz & Heritage Festival, co-directed by longtime Steven Spielberg producer Frank Marshall and Ryan Suffern.
What: Film screenings
Where: Philadelphia Film Center, 1412 Chestnut St. 
When: Friday, May 13 – Sunday, May 15
How much: Screenings, $13, opening night party on Friday, May 13, $50
North Philly native Vivian Green came up in the music business singing backgrounds and writing songs for fellow Philadelphians Jill Scott and Boyz II Men. She moved on to a solo career with her incandescent 2002 Sony Records debut "A Love Story." Now independent, Green has released six albums since. Her latest, "Love Absolute" came out in 2020.
What: Live concert
Where: City Winery, 990 Filbert St.
When: Thursday, May 12
How much: $42 and up
If you've wondered why a band formed in New York City would name themselves after the International Criminal Police Organization, it had nothing to do with law enforcement. As legend and multiple reports, would have it, original band member Paul Banks was called 'Pol' by his classmates in Spain, inspiring the moniker. It's worked out pretty well for the last 25 years as Interpol became one of the critically acclaimed groups of the post-punk era, releasing six studio albums in that span. Their latest, "The Other Side of Make-Believe" is scheduled for release on July 15.
What: Live concert
Where: The Met Philadelphia, 858 N. Broad St.
When: Friday, May 13, 8 p.m.
How much: $25 and up
Atlantic City concerts
The forecast looks like rain, but that won't stop the unusually rich lineup of legends heading to A.C. to perform this weekend. Sting is in town on the "My Songs" tour on Friday and Saturday night at the Etess Arena at the Hard Rock Hotel and Casino. Sixteen-time Grammy-winner David Foster takes to the road with his wife, singer/songwriter Katharine McPhee on The Hitman tour. They're at The Music Box in the Borgata on Saturday. Living legend and Twitter aficionado Dionne Warwick is at The Grand at Golden Nugget, also on Saturday night. Too bad the hitmaking trio didn't plan to drop in on each other's shows – imagine all those legends in one room. But they are in one city, at least for this weekend.
What: Live concerts
Where: Various venues
When: May 13 -15
How much: Various prices
Keep checking with "Things To Do" as we continue to provide our weekend entertainment picks during the COVID-19 recovery. Please consult our coronavirus updates to keep up with the latest information regionally.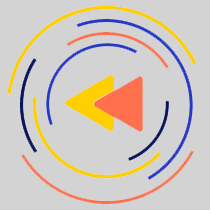 Saturdays just got more interesting.
WHYY is your source for fact-based, in-depth journalism and information. As a nonprofit organization, we rely on financial support from readers like you. Please give today.