The Woodmere Museum builds hugels as environmental art
The Woodmere Museum turns a traditional mounded gardening technique into land art.
Listen
2:29
The Woodmere Museum's stone Victorian mansion has been a landmark in the Chestnut Hill neighborhood for 80 years, but few know what lies behind it. The museum is on a 6-acre estate whose back half slopes down toward the Morris Arboretum. Until relatively recently, that rear acreage has been largely ignored.
"I've been living here in the area for 30 years, and I come up here to the museum a bunch of times, but I've never walked back here," said Anna Herman, a neighbor who teaches urban agriculture in the Philadelphia School District. "I didn't realize there was a whole property."
Herman volunteered on a recent weekend to repair and revitalize the rear acreage by helping to build a land art project called "La Cresta." Two large, elongated mounds curve around each other, almost like a yin and yang pairing. At their tallest points, they are about six feet high, bisected by a walking path about 50 feet long.
These are hugels: mounds built from layers of felled tree trunks and branches, topped with smaller branches and soil. Plants are grown on top of the mounds. As their interior decomposes over time, it feeds the roots. The slope of the mounds keeps water from flooding those roots, and the composting process generates a slight amount of natural heat, extending the growing season in late fall. After several years, the mounds will break down and flatten.
Hugel is derived from the German word Hügelkultur (mound culture), a term coined in the 1960s describing a farming technique that is believed to be hundreds of years old.
The hugel mounds at Woodmere were designed and created by artists Steve Donegan and Syd Carpenter. Their art practices usually focus on textiles and sculpture, respectively, often with a focus on gardening and agriculture.
"This is new to us, and I think it's new to the region. We're not aware of hugels of this size and scope anywhere in the area," said Carpenter, who teaches art at Swarthmore College. "We're hoping that this will also be a flashpoint for people to use this technique as a sustainable way of gardening, as a way of recycling materials."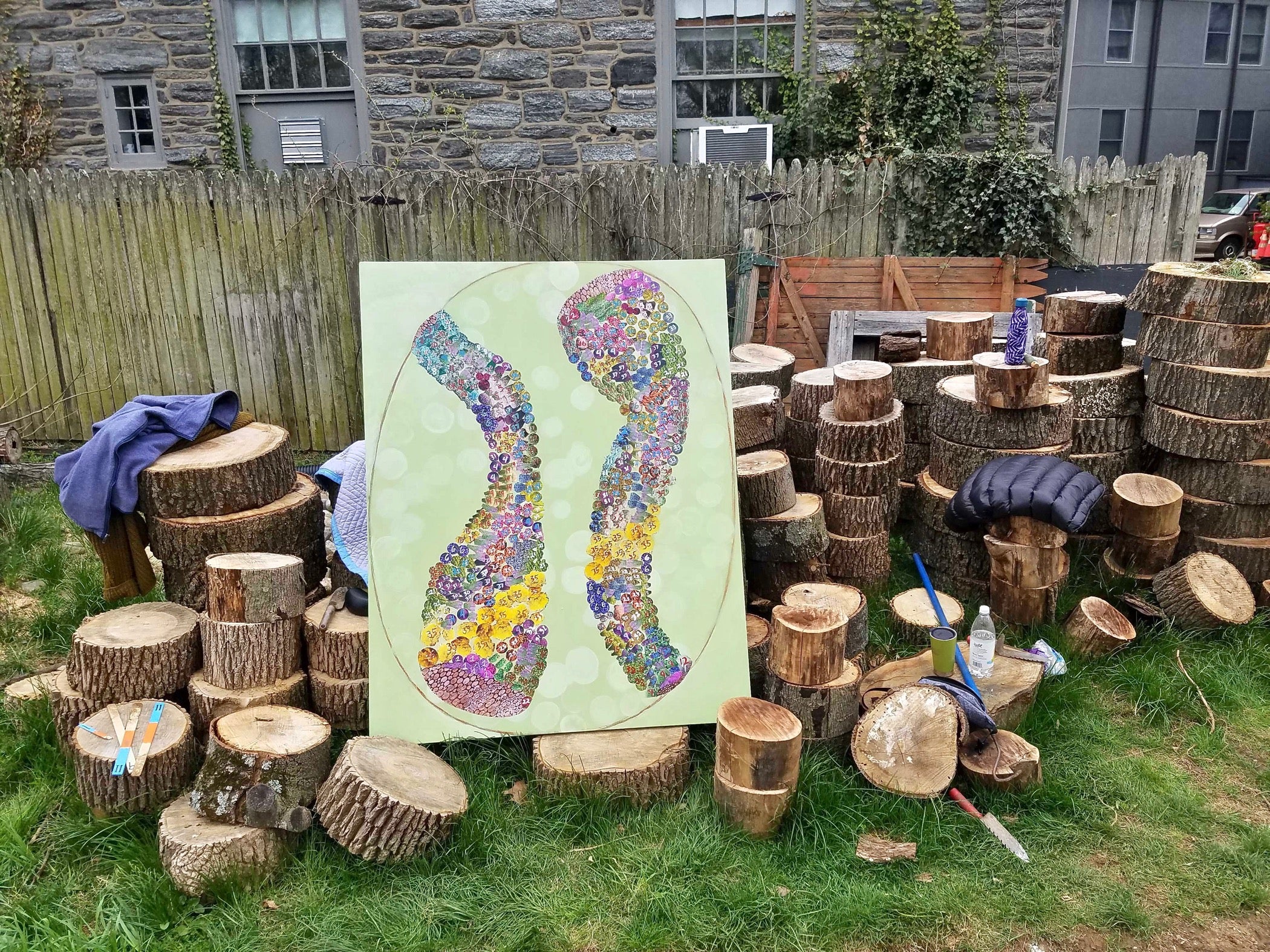 Carpenter said the shape of the hugels was inspired by traditional Chinese porcelain-firing kilns, called dragon kilns, that are built as long tunnels creeping up the slopes of hillsides. A team of gardeners and artists volunteered to plant the hugels with a variety of native perennials, according to a plan devised by Carpenter and mapped by colored garden stakes.
"Geraniums and feverfew and sedums and sorrel — you name it, we're planting it," said botanical artist Lucretia Robbins. "I think it is going to look like a fantastic tapestry. Syd has a way of combining color and texture in a way that I've only seen in a few other places."
The Woodmere hugels solve a problem: The museum found itself with dozens of trees it had to dispose of. For the last several years, the museum has been redesigning its property to better control stormwater runoff, including the installation of underground cisterns, collection pools to help the land absorb water, and a bioswale to filter runoff before it enters the Wissahickon watershed.
Director William Valerio also needed to better maintain the natural landscaping to control erosion, which meant removing trees.
"We had 40 dead trees as a result of some erosion problems we had on our property, which we've solved in green ways, and there was a tree blight," said Valerio. "So we sort of had this problem of 40 dead trees."
Valerio wants to make the property surrounding the Woodmere Museum into an outdoor art space. The front of the property is already festooned with sculptural art, including monument-sized pieces like a fountain by Harry Bertoia, Dina Wind's "Spring and Triangle," and the massive, stainless steel "White Water" by Robinson Fredenthal.
The Woodmere has started to lay out a "rot road," a walking path made of mulch and woodchips that will meander its way behind the building and down the back slope, leading visitors through future art installations.
Valerio said it will be the "wow" factor.
"We call it the WOW: the Woodmere Outdoor Wonder, which is an experience walking through our 6 acres, encountering sculpture, encountering elements of nature, and projects that bring the two together, like these," said Valerio, standing next to the hugels.
The hugel mounds do double-duty: They are recycling those 40 dead trees, and creating an artistic attraction. Carpenter would like to see the site used by other painters, photographers, and performers.
"The spaces encourage movement. We hope that people will come and perform and dance with these hugels," she said. "The spaces are inviting. It's going to be an ongoing performance with this garden."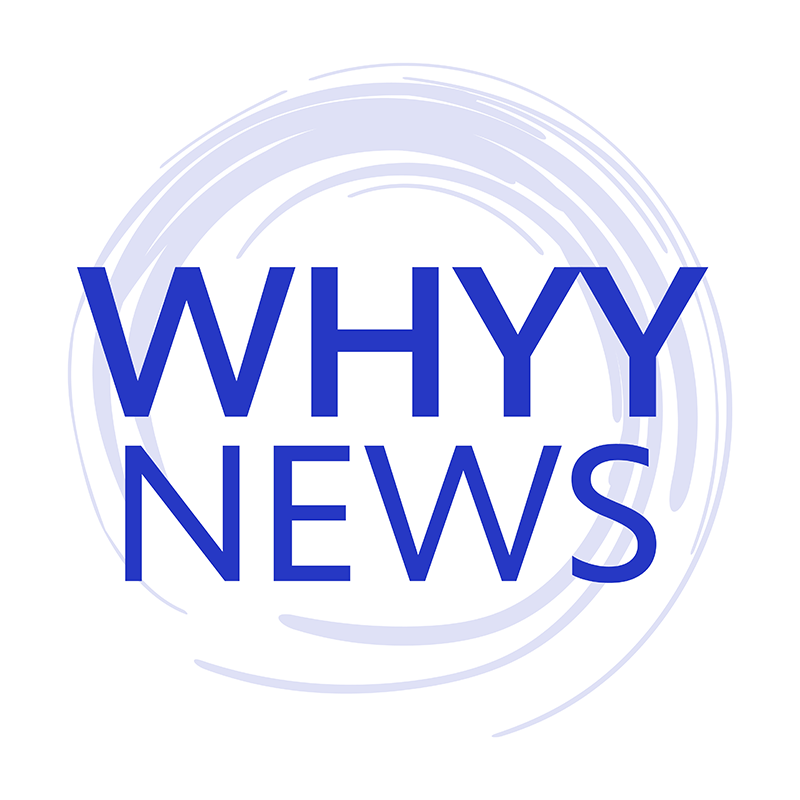 Get daily updates from WHYY News!
WHYY is your source for fact-based, in-depth journalism and information. As a nonprofit organization, we rely on financial support from readers like you. Please give today.