Young, gifted and Black… mentors guide Black artists through Philadelphia's theater scene
"Growing up ... I would often be one of very few chocolate chips in the theater cookie," said actor Angelica Jackson. "I was drawn to it because I just love telling stories."
Listen
1:35
Taylor J. Mitchell relocated to Philadelphia three years ago from Alabama, knowing no one in the city and never having been here before. She was fresh out of college and itching to get her career in theater started: Broadway was the goal and Philadelphia seemed like a good place to start.
"When I came here, instantly my body said, 'Yes, this is it,'" she said. "Best decision I've made in my life."
Mitchell joined an apprenticeship program at the Walnut Theater, where she has performed in several shows and now works as a teaching artist, but she noticed that she was one of the few Black people in the program.
"Since I've been born, I've been placed in predominantly Black settings, so it was a big culture shock moving to Philly and it being vice-versa," said Mitchell. "I'm not seeing many African Americans in my work."
Black Theatre Alliance Philadelphia has just launched a professional mentorship program for people like Mitchell, who are starting out in the business and could use a little guidance. She was paired with Angelica Jackson, a few years Mitchell's senior and also a Philly transplant, originally from Maryland where she started performing as a child.
"Growing up in my hometown in Charles County, I would often be one of very few chocolate chips in the theater cookie," said Jackson. "I was drawn to it because I just love telling stories. When I participated with local theaters and their education programs or children's plays, I often found myself being the only brown girl."
Jackson and Mitchell immediately bonded over their shared experiences. Like Mitchell, Jackson also went through the Walnut Street Professional Apprenticeship Program and noticed few Black colleagues.
"It wasn't until I graduated from that program and moved further west, to West Philly, that I was able to discover so many cool small theater groups that were led and founded by Black theater artists," she said, mentioning Theatre in the X and First World Theatre at the Community Education Center in Powelton Village.
The Black Theatre Alliance Philadelphia (BTAP) started less than a year ago as a way to offer support to Black theater artists and workers. Its first priority, upon launching last fall, was to raise money and distribute it to theater artists unable to work during the pandemic. Its next endeavor is this mentorship program, which utilizes the experience and wisdom of longtime Philly artists to help emerging artists navigate the professional theater landscape.
"Just a lot of things that newbies miss out on, pitfalls that many of us in the business have stepped in because we haven't had someone there to say, 'Nah, you don't want to do that. You might want to think again about this instead,' that kind of thing," said Ardencie Hall-Karambe, a member of BTAP's steering committee and the founder and artistic director of Kaleidoscope Cultural Arts Collective in North Philadelphia.
The yearlong mentorship program pays both the mentor and mentee a small stipend for their participation, as well as some basic services like headshots and resumé advice. In large part, the activities between the participants will be self-directed, each pair will assess its own needs and figure out how to best address them, not unlike the Big Brothers Big Sisters program.
Hall-Karambe said people coming into the theater profession may have terrific energy and stage artistry, but many don't have the practical skills necessary to break into the business, like auditioning and juggling multiple gigs. Even people who study theater in college come out with little real-world experience.
Hall-Karambe said it can be particularly challenging for Black artists.
"A lot of these spaces weren't built for us, built for African Americans and people of color," she said. "I'm going to be real frank about that. We have to know the lingo. We have to have a space where we can come and decompress and be able to talk about the things that happen to us in these spaces that weren't built for us, because it's not always pretty."
Recently, Black theater artists have pushed back against theater companies for inequities, such as PlayPenn for a perceived preference for white playwrights, and the Philadelphia Theatre Company for a lack of diversity in its programming.
The Black Theatre Alliance is also right now launching The Corner, a space for Black artists to informally convene to share opportunities, experiences, and support with each other. Because of the pandemic, and the fact that BTAP is still a very new organization, The Corner is a virtual space with hopes of becoming a physical location sometime in the future.
"We've never had anything like this, at least for Black people or [people of color]," said Bryan Jeffrey Daniels, a 33-year-old singer, dancer, and actor who has been performing in theater since he was three years old. He is one of BTAP's mentors.
"We didn't have any program dedicated specifically to enhancing each other in that way," said Daniels, who currently commutes to Maryland every day to perform as the Donkey in a production of the musical 'Shrek.' "I did go through a period where I just felt like I was questioning, 'Is this what I'm supposed to do? Am I doing this right? Is this for me?' There was no one there."
Daniels, who is also a minister at Christ Community Baptist Church in West Philadelphia, was paired with Brennen Malone, currently the lead in The Wilma Theater's upcoming virtual production of the James Ijames play, "Fat Ham."
It was a serendipitous pairing. Daniels and Malone have casually known each other through mutual friends for about a year. Neither knew the other was signing up for the mentorship program.
"With Brennen, him and I are in the same lane. You know, we'll go for the same parts. Maybe not all the time, but we will do stuff like that," said Daniels. "I learned this from my teachers: They taught us to eventually be better than them, or to surpass them. So that's my goal, to help him get to a level where he's even beyond me."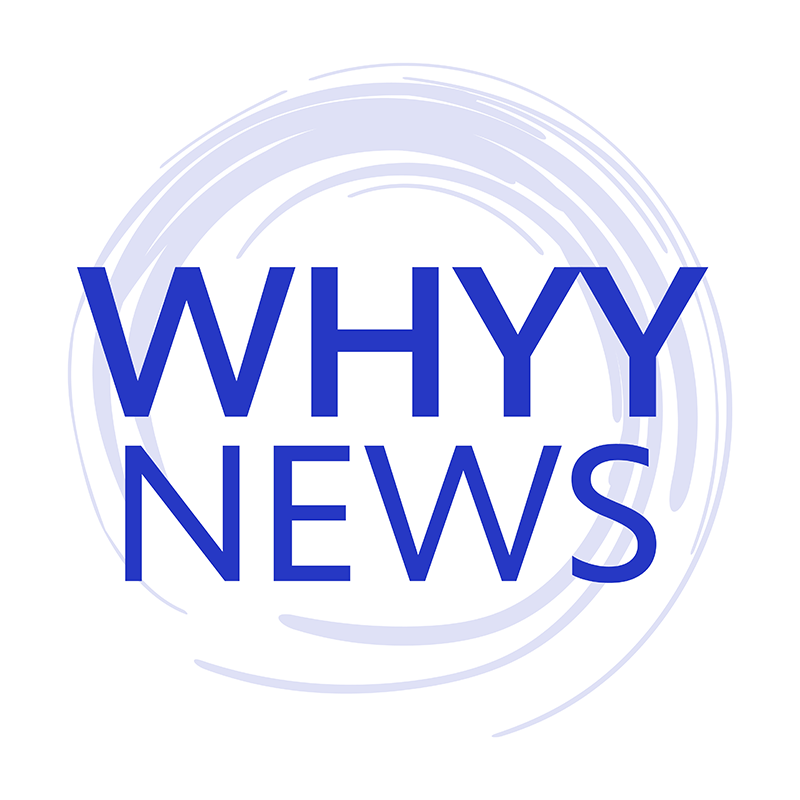 Get daily updates from WHYY News!
WHYY is your source for fact-based, in-depth journalism and information. As a nonprofit organization, we rely on financial support from readers like you. Please give today.