The tear gassing of West Philly — a history told in police dispatches
A UPenn historian uses police records to write a new chronology of the violence that overtook West Philly's 52nd Street on May 31, 2020.
Picture the following: Police cars parked under elevated train tracks on a sunny day in Philadelphia. Neither the pandemic nor the nationwide uprisings are caught in the frame.
Timestamp and Location: May 31, 2020, 2:45 p.m., 52nd Street and Market Street, West Philadelphia.
This image — taken or not — did not make headlines. It depicted no crowds, no ambulances, no defaced monuments, no sneaker stores, not even protesters, hardly any pedestrians. Just cops and cop cars.
In the context of a rebellion against police violence, the congregation of an army of police should have produced some serious questions. That it produced fear and rage in a district once bombed by its own government, shouldn't be a surprise. To residents, a 30-minute walk and 35 years was hardly enough distance between the MOVE bombing of May 13, 1985 and the occupation of their neighborhood on yet another day in May.
The scanner
The image that did not make the news was nonetheless archived by the police.
Their records reveal that on May 31, 2020 the police staged an unprovoked, coordinated assault in a peaceful neighborhood in West Philadelphia.
2:41 p.m.:  Dispatch west calls on officers to "block off 5-2 and Arch." No explanation. The call citing "all available units to 5-2 and Market" comes at 2:46 p.m., followed by instruction not to respond to emergency calls until "5-2 and Market clears up."
Three minutes later the Market-Frankford line is shut down and the dispatcher repeats the calls, citing all available units to 52nd and Market Street and reminding officers to "lock their cars and roll up their windows."
2:52 p.m.: The parade extends further south, calling "all available units to 5-2 and Chestnut."
Five minutes later, the dispatcher reroutes reinforcements because 52nd Street is log-jammed with police vehicles. "Don't get separated chasing anyone, stay together," the dispatcher instructs officers on the ground as "traffic is coming up on Market Street."
The order: "Not to chase after these crowds."
A rock hits a police car. "Just a broken windshield," an officer reports. "They are throwing rocks at our vehicles at 5-1 and Market."
3:00 p.m.: Officers affirm "no injuries, just property damage on 5-1 and Market."
The property in question, the damaged cop car. Two minutes later, the dispatcher orders officers to "just stay off the air."
The questions
Why were "all available units" at 52nd and Market and the surrounding blocks? Whom were they expecting to encounter and what was their charge?
No rationale was given.
The "answer" provided by media and politicians alike has focused on what happened after 3 p.m. However, to reason that because chaos ensued, the police responded to chaos, is a breach in logic and a gross distortion of events.
The analysis
In order to grasp what happened on May 31, 2020, we need to examine how both the police and residents designated for extra policing read the streets that day.
The residents experienced the police as an occupying army and the police acted like one. As Stuart Schrader demonstrates in his book, Badges without Borders, tactics that inform urban policing have been developed in the context of counter-insurgency operations overseas after World War II. Since the late 1960s, embedded, militarized police, trained in counter-insurgency tactics are deployed to control crowds at home.
Cops, in turn, experienced the protracted demonstrations following the murders of George Floyd and Breonna Taylor as an attack on their sovereignty.
The conflation of "crime with subversion" has a long history, too. On May 29, this was the position announced from the highest office in the land. The United States president vilified protests across the country, failing to note that the dual outrage over police killings and the pandemic expressed itself in the destruction of police vehicles and the expropriation of goods. But the president shifted attention away from violence against Black people and toward "looting."
On Saturday May 30, the protest in Philadelphia escalated in violence.
Media images zoomed in ransacked stores — not the attack on symbols of capitalism and police violence. Writing ACAB [all cops are bastards] on banks and corporate buildings, trying to topple and set on fire the Rizzo statue, or destroying police cars, protesters left no doubt as to what they were all about. They were peacefully or not rejecting police violence. Police reacted violently – clubbing and tear gassing protesters and driving police vehicles into crowds.
The destruction in Center City was a sideshow.
The context of the cascading fallout from the pandemic and the butchered response by the government that saw millions descend into unemployment, poverty, homelessness over the course of just a few weeks, remains crucial. In front of broken shop windows, racial and economic grievances intersected.
The crowds did not speak with one voice, nor should we expect them to.
As historian Austin McCoy explained: "There is no outside." The people who took to the streets on May 30th – whether they marched against police violence or the coronavirus, whether they were protest veterans or protest tourists – were outraged. The heterogeneity of their tactics indicates the extent and urgency of their grievances. Police and elected officials hunkered down, called in reinforcements and reframed the violence against protesters as a response to "looting."
This framing provided the cover for what happened in West Philly the following day. In the early afternoon, the citywide dispatch noted the continuing protests in Center City, reporting "looting" in Center City, Upper Darby, Kensington and Port Richmond, yet not dispatching reinforcements to those locations.
Back to the scanner
2:29 p.m.: All district inspectors were ordered to "return to their districts and organize a response to looting in the district" whether any was taking place or not. Shortly after, the order is relayed that "we have grids established, Walnut to Arch, from 8th to 20th Street, Market Street being the dividing line and 13th Street being the dividing line, we have captains assigned to each grid… I need all officers engaged and I need it done ASAP."
2:39 p.m.: the dispatch west named the hypotheticals: "If we get any looting" those apprehended "are going to south division."
The neighborhood was peaceful and quiet, but the frame had been set. Whether looting was or would be taking place became a matter of semantics — the violent assault on the neighborhood was a foregone conclusion. Reinforcements kept rolling in.
Around 3 p.m. residents came out of their homes, teenagers congregated and confronted the police, armed with rocks and sticks. A fresh "package" was sent from Center City. Translation: More SWAT.
3:42 p.m.: The scanner noted a group of juveniles coming up on Market Street. West Philadelphia Resident M was on site, describing a group of maybe "30 children, likely 16 years old and under, engaging the police." She witnessed kids throwing "water bottles and pieces of brick at the vehicles and police in battle armor" and officers hurling "debris back at the children." M herself continuously dodged objects thrown by the police. At some point, she decided that as a white woman she should intervene, demanding police leave the children be. In response, an officer charged at her, pinned her to a wall and pepper-sprayed her face.
3:53 p.m.: The west dispatcher announced the use of tear gas: "take 5-2 and Arch with tear gas, 5-2 and Arch." The "green light" for the deployment of CS was not given until 4:40 p.m. as the citywide dispatch communicated and the Philadelphia Inquirer reported.
3:56 p.m.: A police car had been set on fire. The crowd swelled. Protesters put police cars into drive, pushing them toward the cops. People used bottles and rocks as projectiles, and set more cars on fire.
4:09 p.m.: The dispatcher advised "SWAT will be using OC [pepper spray] at 5-2 and Market." West kept calling for backup.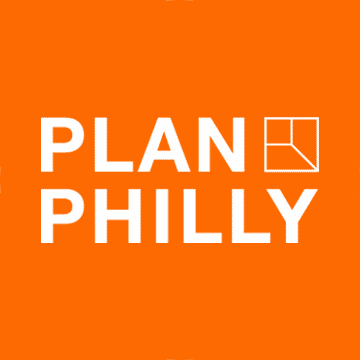 4:14 p.m.: Police declared the crowd at 52nd Street and Market "an unlawful assembly," threatening to arrest anyone who remained. Civil affairs headed to 53rd Street with bullhorns to disperse the crowd, but the expressed goal remained unchanged: Secure the intersection of 52nd and Market Street and the fleet of vehicles parked along 52nd Street.
In effect, law enforcement – consisting of PPD, University of Pennsylvania Police, Drexel Police, University of Science Police and Philadelphia Housing Authority Police, declared war on the neighborhood.
For the next several hours, officers terrorized residents in an alleged attempt to protect against looting. They protected nothing. They violently and indiscriminately assaulted whoever crossed their field of vision.
According to Resident A, police wantonly attacked residents several blocks south of Market Street, deploying tear gas and pepper spray gratuitously. Disoriented residents tried to return to their homes or flee from areas that had been drenched with gas, while police shot rubber bullets at people in the streets, on their door steps and front porches. Resident A helped an elderly woman who had been shot in that manner and stumbled onto her doorstep on Chancellor Street.
West Philadelphia Resident C arrived at 52nd and Arch around 6:30 p.m. The crowd had thinned but approximately 50 cops "secured" the area and turned this into an evening sport.
Cops allowed people to progress south toward Market Street and then in lined formation drove them north, chanting "MOVE – back, MOVE – back, MOVE – back." They repeated the charade over and over, not letting anyone through. A mother who was trying to return home with her four children, two of whom were infants, was refused passage.
Looting never concerned the police. The rallying cry of the protesters – "Whose streets? Our streets!" – guided their actions. The cops were taking back the streets that day.
Subsequently, Philadelphia leadership admitted their powerlessness, insisting that more boots on the ground would have preserved "order." They failed to realize that their understanding of "order" was the cause for protest in the first place. On June 25, Mayor Kenney referred to the events in West Philadelphia as "extremely violent." Kenney was not mistaken, but he got the perpetrators mixed up and empowered an already violent mob to deploy "less than lethal munitions" against the people he was elected to serve.
While much as been made his apology for tear-gassing protesters on I-676 the following day, no one seemed to take note of Commissioner Outlaw's concession that the city was utterly unprepared for these protests and that "the response was not adequate." Outlaw admitted she would have liked "far more personnel than we had on that day."
West Philly Police were not prepared to wait for the National Guard to reverse their sense of disempowerment. Instead, retaliated against a predominantly Black community while media cameras were fixed on Center City.
The history of over-policing, Penntrification, and criminalization of West Philly's Black community is ongoing.
Last July, police rallied in the name of "Justice for Daniel Faulkner," while the man — wrongfully, as many claim — convicted for murder, Mumia Abu Jamal, remains locked up. The cops who killed 11 members of the MOVE family returned to their lives.
As Angela Davis notes, "race has always played a central role in constructing presumptions of criminality." Lately, cops buddied up with club-swinging vigilantes in South Philly and Fishtown and the Police Union partied with the Proud Boys. Blackness continues to be criminalized. In light of these continuities, the MOVE bombing, police violence, and gentrification have no chance of retreating to memory, let alone of becoming history.
The stories told about May 31, 2020, illustrate how noise shapes the facts we see.
Historians look for silences in the record and foreground what is not immediately visible. This article, then, is not a news report. It is a history of a day in May in a city that once fire-bombed its own people.
Anne Berg is an assistant professor of history at the University of Pennsylvania.
WHYY is your source for fact-based, in-depth journalism and information. As a nonprofit organization, we rely on financial support from readers like you. Please give today.