On 52nd Street, local shop owners feel relief while chains remain boarded
National chain outlets kept storefronts boarded despite the calm aftermath of the Chauvin trial. Meanwhile, local shops were back to business as usual.
Business owners on 52nd Street were able to rest easy for the moment after a Minnesota jury found former police officer Derek Chauvin guilty of murder for the killing of George Floyd last May.
Floyd's death set off a wave of protests and looting that made its way to the historic corridor after it was shut down for months due to the pandemic. Stores were damaged, one destroyed by fire, after people broke in and gutted the inventory.
Then after Philadelphia police officers killed West Philadelphia resident Walter Wallace, Jr. last October, more destruction and looting broke out on the corridor.
Some stores remained closed Wednesday and others, like a Snipes shoe store and a McDonalds, remained boarded.
Yet for many of the small shops that have persisted through the challenges of the past year, it was business as usual.
Tedd Hall, owner of Babe, a women's clothing store, which suffered little damage last year, was relieved about Tuesday's verdict and the calm on the street. He said the harm of looting goes beyond property theft and damage, because "it scares people from shopping and it takes a long time to get back to where you were."
Hall said store owners wouldn't take another round of destruction — and expressed hope that the peaceful day was the start of a new era.
"Hopefully, this is the beginning of dealing with what we as a people have been subjected to for essentially for hundreds of years," Hall said of the verdict. "And it just gives us a chance to address that problem so that the next generation will have it a lot easier than my generation."
Tiffany Ward, the owner of NV My Eyewear, was another relieved business owner. Her eyeglass store wasn't damaged in last year's uprisings, with some thanks to community support, she said.
The 14-year resident prepared for unrest, she said, but tried not to panic. She did her usual lock up, but took home items that were already paid for in case something went down. 

"I feel a big sense of relief that [there is] actually some justice being done for wrongdoing," Ward said.
Even as Ward and others welcome the calm of justice for now, sentencing for Chauvin still remains a question. If the judge is lenient, that could be cause for more uprisings.
The verdict also doesn't mean police killings have stopped. Ma'Khia Bryant, a teenage Black girl, was shot and killed by a police officer in Columbus, Ohio around the same time Chauvin received his guilty verdict.
Less than two weeks before that, Daunte Wright was shot and killed by police in Minnesota, during a traffic stop gone awry. And less than two weeks before Wright's death, a Chicago police officer shot and killed 13-year-old Adam Toledo. Police body camera footage showed the young teen appeared to have his hands up when the officer shot him.
Shahdeed Bayyan owns a kiosk near 52nd and Chestnut streets across from a McDonald's restaurant that was still boarded up.
"Everything is quiet and calm," Bayyan said. "Hopefully they do the same thing with the next killer cops."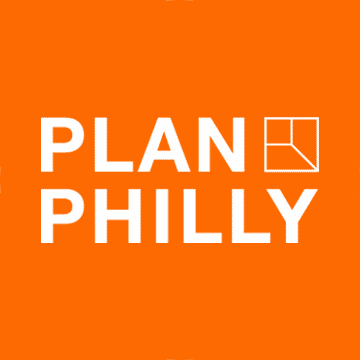 WHYY is your source for fact-based, in-depth journalism and information. As a nonprofit organization, we rely on financial support from readers like you. Please give today.