Former Camden Mayor Gwen Faison remembered as 'the epitome of class'
The first woman to serve as Camden's mayor was remembered as 'a trailblazer' and 'a lady at all times' who cared deeply about her adopted city.
Gwen Faison pulled no punches, politically or otherwise.
The 96-year-old former Camden mayor, who died on July 10, was not only the first woman to be elected to lead that city, but the first Black woman to be president of the City Council. Her election, after initially being appointed mayor, was a nonpartisan one.
Still, last year she told WHYY News she believed she would not have won the mayor's office in a partisan election.
"I wasn't recognized by my own party," she said, "but I won, anyway … It was the good people who wanted to help others that helped me."
Those "good people" filled Antioch Baptist Church Wednesday to honor a woman they invariably described as "a trailblazer," "a wonderful person," and "a lady at all times" who cared deeply about the residents of her adopted city of Camden.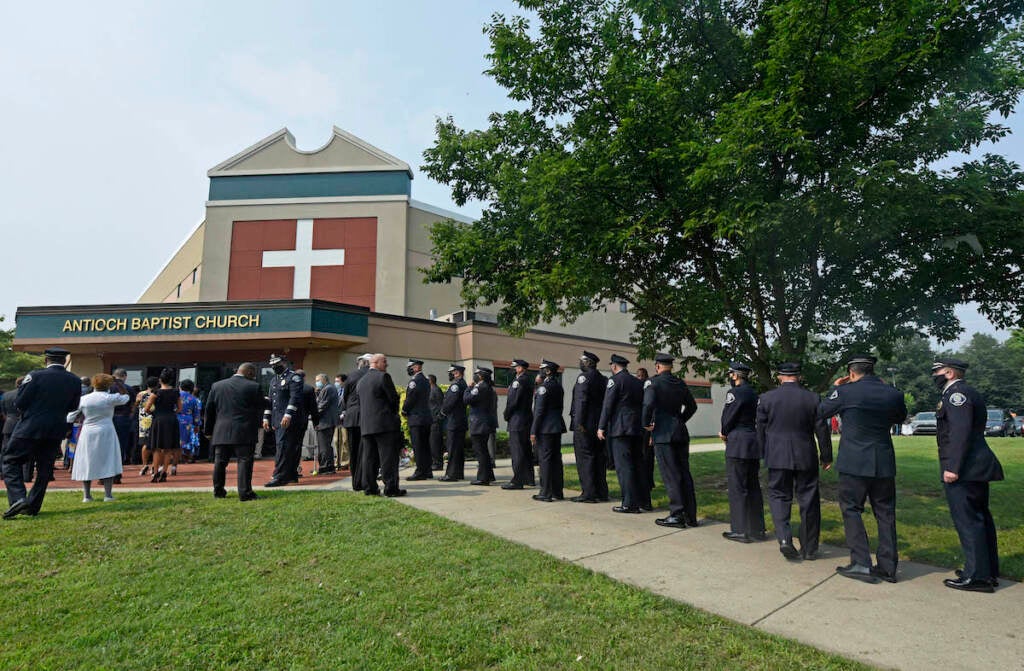 Some who paid their respects, like a handful of workers from Camden's Department of Public Works, never met Faison. But they knew that during her tenure as mayor from 2000 to 2010, she sent each city employee a card on his or her birthday.
For recently-appointed Camden City Councilman Chris Collins, she was a mentor he met with every month. He'd gotten to know her better when he was president of the Whitman Park Little League and Faison would sponsor cheerleaders or the girls' softball team because she had a heart for the youth of the city.
Faison was the one who wouldn't let Jameel Sadiq quit during his 10-year stint on the city's zoning board. "I tried to resign," he said, "but she wouldn't let me."
Filmmaker Greg Cook, who included Faison in his 2012 "Invisible Warriors" documentary for her experience making electronic components at RCA during World War II, became a good friend. Faison, he said, "helped me understand my own mother and some of the challenges of being a Black female in Jim Crow America during the Great Depression and World War II.  I saw Mom in Mrs. Faison: faith, resilience, compassion, and much love."
Former mayor Dana Redd said she learned by example from Faison, who could be graceful, but also "rough-and-tumble when necessary."
"She knew how to finesse any situation, take lemons, and make lemonade," said Redd, who said that when you were "summoned" by Faison and you didn't come right away, she sent her "posse" out to get you.
Faison's one-time campaign manager Anthony Lingo marveled at her grace, even when the city was placed under state control for eight years of her mayoralty. "Even though the state took over the finances," said Lingo, as he waited on a long line outside Antioch to pay his respects, "she was able to make government work."
Former Camden business administrator and current mayor of Gloucester, Pat Keating, said even though Faison wasn't happy about the state control, "in her own, normal, inimitable way, she put her stamp on it."
Faison's reign marked the end of an era in which three Camden mayors who preceded her had gone to prison. Many remembered her for the "honesty" and "integrity" Faison restored to the office.
"She was the epitome of class," said Dee Bailey, a member of the Tenth Street Baptist Church, where Faison was a congregant.
In her personal life, Faison was a mother of three, who married her childhood sweetheart from her native North Carolina, James W. Faison Jr.
Faison, said Cook, told him about James, "her kindergarten sweetheart who rode around on the handlebars of his bicycle while delivering newspapers." Years later, she told Cook, Faison dropped out of college to follow her to Camden and knocked on her door, a "pitiful, lovestruck guy."
"She said, 'I felt sorry for him, I had to let him in,'" said Cook. "So friendship, commitment, and love were always there."
Born on Valentine's Day 1925, Faison, known as a "fashionista" of her time, was laid to rest in an outfit in her signature shade of bright red. An usher at the Antioch service was prompted to remark, "Doesn't she look sharp? I want that dress myself."
Her pastor at Tenth Street, the Rev. Dr. Tony Evans, told the people who assembled of Faison's upbringing amid the cotton and tobacco fields of North Carolina during the era of Jim Crow segregation laws.
"But that didn't stop her, that didn't stop this feisty warrior that found her way to that great city on the east banks of the Delaware River," said Evans.
"She could be from North Carolina, but Camden was her home."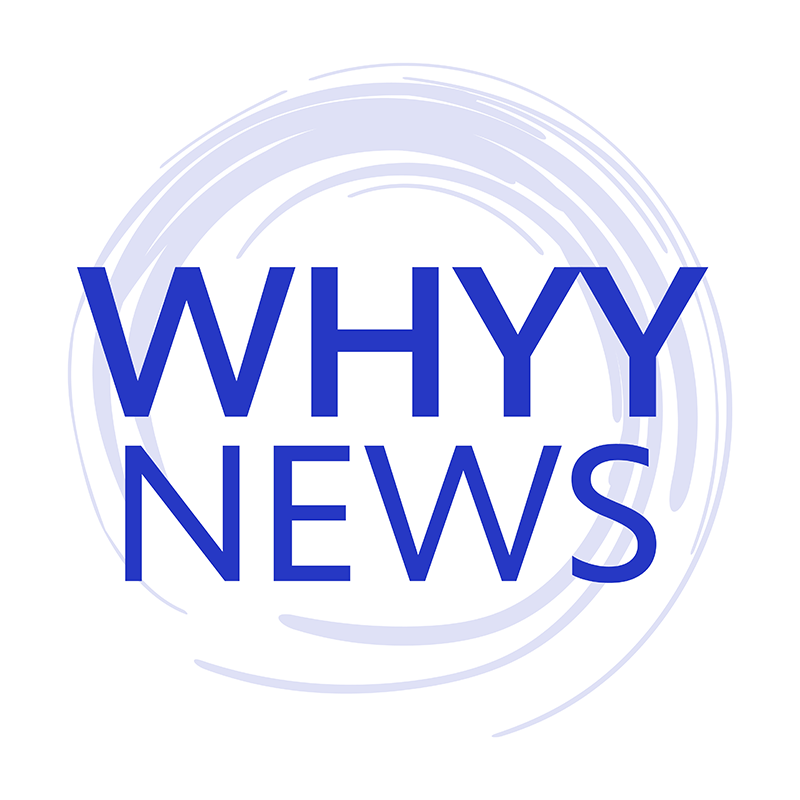 Get daily updates from WHYY News!
WHYY is your source for fact-based, in-depth journalism and information. As a nonprofit organization, we rely on financial support from readers like you. Please give today.