Gwendolyn Faison, Camden's first woman mayor, remembered as a 'trailblazer'
Gwendolyn Faison, who served as Camden's first woman mayor for a decade, has died at the age of 96.
County and city leaders took to social media Saturday to share their condolences, calling Faison a "trailblazer" and "dedicated public servant."
"She was a fighter unafraid to do what she thought would benefit the residents of her city, and she shattered glass ceilings and antiquated barriers for women, and specifically women of color, along the way," wrote Commissioner Director Louis Cappelli Jr. on behalf of the Camden County Board of Commissioners.
"She always kept Camden close at heart, loved people and cared deeply for our residents," said Mayor Vic Carstarphen in a statement. "She led the City with honor and integrity."
"Mayor Faison was a pioneer and trailblazer as the first female African-American City Council President and Mayor of Camden. She always kept Camden close at heart, loved people and cared deeply for our residents She led the City with honor and integrity." -Mayor Vic Carstarphen pic.twitter.com/kSeL8hSrnf

— City of Camden Gov (@CityofCamdenGov) July 10, 2021
A native of North Carolina, Faison worked as an electronics assembler at RCA during World War II, a time she remembered as one of prosperity for Camden. She was featured in a 2012 documentary called "Invisible Warriors" about Black women who helped with the war effort.
"When I was 29, I actually modeled TVs for RCA," Faison told NJ Spotlight News in 2012. "I was later on promoted to one of the supervisors and many, many times I represented RCA as an African American female."
Faison was elected to City Council in 1983, was appointed Camden County commissioner in 1985, and returned to the council in 1997. She would later become the first Black woman council president, known for her sharp sense of style, which included matching suits and hats.
Faison was appointed mayor of the city in 2000, after then-Mayor Milton Milan was found guilty on 14 corruption charges and as the state was gearing up to appoint a business manager to take over New Jersey's poorest city.
Faison ran for the office twice and remained mayor through 2010, which included the eight-year period of state control over the city's finances. When she first ran for re-election, Faison touted her good relationship with the state as one of her strengths.
Faison's mayoral role was largely a symbolic one while the state controlled the city's affairs, though she tried to leave a positive mark on the city. Her three predecessors had been indicted over corruption charges and after the state takeover, her role consisted largely of attending groundbreakings. She would keep some of the shovels from these groundbreakings and spray-paint them gold to keep as mementos.
In 2011, Faison told Historic Camden County the shovels were a way to "take lemons and make lemonade."
"This was at a time when publicity about Camden was awful: most violent city. Most crime. The shovels were a symbol that there was more than bad news happening," she said.
I am saddened to hear about the passing of Gwendolyn Faison, the first woman to be elected mayor of Camden, NJ. Interviewed her many times as a reporter. She was always a cheerleader for Camden even when others had written the city off as lost. RIPower.https://t.co/iTBu9e3o9h

— Vincent Thompson/Thompson Mediaman Communications (@mediamancomm) July 10, 2021
Still, Faison did not seek a third term and at the time. It was speculated the decision was born out of frustration and Faison no longer wanting the diminished role.
In a statement Saturday, Cappelli called Faison "a leader of unmatched quality during an unprecedented and tumultuous time."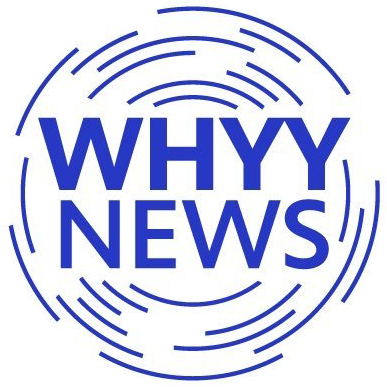 Get daily updates from WHYY News!