St. Martin-in-the-Fields moves Easter Sunday to the gridiron
Listen
1:37
For its Easter Sunday service, St. Martin-in-the-Fields church will be literally in the field.
The Episcopal church on St. Martins Lane in Philadelphia's Chestnut Hill neighborhood will hold outdoor services on the football field across the street, where normally the Springside Chestnut Hill Academy Blue Devils play.
Five hundred folding chairs will be set up on the Astroturf gridiron. Inside the end zone, a stage will be built where Rev. Jarrett Kerbel will lead Easter Sunday service in the shadow of the scoreboard.
"My opening gambit is going to be to point at the scoreboard and say, 'Jesus: one. Death: zero,'" said Kerbel. He promises to limit himself to just one sports joke during the service.
It will be the largest gathering of the congregation in over a year. Kerbel is extending the invitation beyond his church, to anyone of any denomination (or no denomination) who wishes to celebrate Easter in an outdoor, physically distanced manner. Unlike its smaller, indoor services earlier that morning, no registration is required for the outdoor service.
Music director Tyrone Whiting put together a brass quintet for the service, so the music would be loud enough to carry across the field. He also wanted to give work to local musicians whose performance gigs have disappeared during the pandemic.
"One of the wonderful things that St. Martin is able to offer is not only the performance opportunities but the opportunity to do it safely," said Whiting. "So the brass players have these weird socks on the ends of their instruments to keep the droplets in, and everyone spaced in distance."
Once again, Christian churches are facing what they hoped would be a one-time thing: another COVID Easter. A recent report by the Pew Research Center shows that, nationally, people are slightly more likely to attend church now than they were last summer, but just 39% of Christians surveyed plan to attend Easter services, down from a pre-pandemic normal of 62%. Members of historically Black denominations, such as Baptists and Methodists, are even less likely to attend Easter service this year. Just 31% plan to attend.
Despite their absence from churches, the report shows that one-quarter of Christians surveyed say their faith has grown stronger during the coronavirus pandemic, while only 4% say their faith has grown weaker.
Churches and other places of religious worship are exempt from the commonwealth's restrictions on indoor gatherings. The Archdiocese of Philadelphia has advised its Catholic churches to restrict their masses to 75% capacity. The archdiocese has also temporarily lifted its mandatory requirement that the faithful regularly attend mass.
St. Martin-in-the-Fields has been holding indoor, in-person services at just 10% of its 400-person capacity. It also has held outdoor services under a wedding tent during the warm summer months and installed a three-camera system to record and stream every service online — a step that has rankled some Episcopalians skeptical of getting too close to the practices of megachurches and televangelism, but Kerbel said it is necessary.
"We don't want to be part of the fourth surge," said Kerbel, referring to the recent upward trend of COVID-19 infections. "We've been very careful all along trying to hit the balance between people's need to worship and our need for safety. We've done every permutation of possible worship and we are proud to say we've been a zero-transmission site. There's been no transmissions because of St. Martin, and we plan to keep it that way."
Another Episcopal church in Philadelphia, St. Peter's in Society Hill, decided to completely do away with in-person services for the duration of the pandemic and do virtual services exclusively. Not only does that protect the safety of the congregation, but holding restricted in-person services with just a few faithful would go against scripture.
"This is something that St. Paul writes about extensively in his first letter to the Corinthians, some members of the community gathering while others cannot," said Rev. Claire Nevin-Field, of St. Peter's Church. "Unless we can all gather, the better thing to do is not to gather. It's hard, and there are many Sundays that part of me would love to be gathered in that church with the 25 people or so we'd be allowed to have. But I'm not willing to risk anybody getting sick and I'm not willing to risk leaving anybody behind."
Like most churches, the past 12 months have been an extended experiment in audio/visual technology for St. Peter's. Nevin-Field said they tried doing services as live Zoom meetings, but those proved to be problematic; both priests and congregants could never master the mute function. Now they reserve live Zoom sessions for children's services and pre-record the main services for posting on YouTube.
It's a solution Nevin-Field is not entirely happy with.
"It turns it, I think, into more of a spectator sport than worship," she said. "Worship is intended to be the work of the people, we're all in it together. It's not supposed to be a piece of theater or a TV show."
Back at St. Martin-in-the-Fields, Rev. Kerbel pulls out one more sports analogy, and it's no joke: online services can turn religious services into competitions.
"My members can now tune into any worship service," said Kerbel. "Do I want to go to St. Martin's online this morning? Or the National Cathedral? Or St. John the Divine? Or St. Thomas 5th Avenue? We've never been in competition with the National Cathedral or St. Thomas."
"The quality now has to be so much higher. No one's tuning into anything that isn't produced well," Whiting chimed in. "You have a very small amount of time in which to grab someone's attention online, so the videos have to be immediately engaging."
Online technology inside churches is likely not going away when the pandemic does. Kerbel says it is too valuable a tool for keeping a congregation together.
"People who are retired and moved away, or cannot get out anymore, can stay part of the community," said Kerbel. "I've wanted this system for ages, and it was only COVID that got us the system."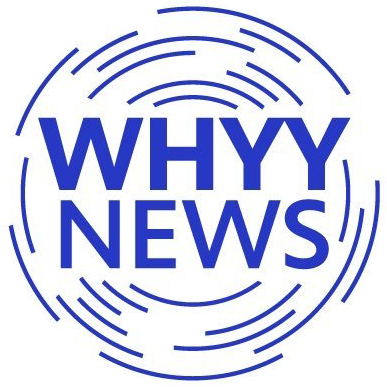 Get daily updates from WHYY News!
WHYY is your source for fact-based, in-depth journalism and information. As a nonprofit organization, we rely on financial support from readers like you. Please give today.