A South Philly Mexican restaurant hosts a radical rewrite of 'Twelfth Night'
Delaware Shakespeare brings its bilingual version of "Twelfth Night" to South Philly's Alma del Mar, with a message about U.S. immigration detention.
Listen
3:05
On Wednesday, about two dozen people came to a Mexican restaurant on 9th Street in South Philly to watch a Shakespeare troupe from Delaware.
Alma del Mar hosted Delaware Shakespeare's bilingual adaptation of "Twelfth Night, Or What You Will," renamed "Twelfth Night, O Lo Que Quieras."
The romantic comedy about twins separated by a shipwreck in a foreign land had been changed into a musical about two refugees from Venezuela navigating American immigration detention facilities and Immigration and Customs Enforcement officers.
This version of "Twelfth Night" is part comic farce, part romance, and part call to action as audience members are encouraged to hold handmade signs protesting a detention facility while chanting "Sí, se puede!" and "El pueblo unido jamás será vencido!"
"It's about two people who are surviving in a place they don't know and is so foreign to them. They have to adapt and they have to change themselves," said co-writer and director Tanaquil Márquez. "To survive, to adapt, to see what are the surroundings, you have to do that through love."
One of the Venezuelan twins, Violeta (played by Izzy Sazak), disguises herself as a young man and stumbles into the employ of the Duke of Illyria. She falls in love with him, but must help the Duke woo his love interest, Olivia, who by turns falls in love with Violeta's disguise.
In the meantime, the Duke is pressured by a corrupt head of the detention facility to make sweeping arrests of immigrants, in order that the facility remain fully occupied. The character Feste, who in the original play is a court jester, is played by Ximena Violante as a musician of Mexican folk songs and a leader of a protest movement.
The storyline echoes long-running protests outside the Berks County Residential Center, where women and children arrested crossing the Mexican border have been detained. It closed in 2021 and reopened in 2022 as a women-only facility.
The play is part of Delaware Shakespeare's Community Tour, a program that stages versions of Shakespeare plays in alternative spaces, like schools, libraries, community centers, even in prisons throughout Delaware. This is the first time the company is staging a play in a restaurant.
"So much of theater is saying, come to us, sit in a pristine space, the lights will go down and you can just be there. That automatically limits who's going to come," said producing artistic director David Stradley. "So the point of this is going out into the community where the community is comfortable."
Stradley said many of the locations partnering with the Community Tour since it started in 2016 serve largely Latino populations, so it made sense to create bilingual versions of Shakespeare.
"We can't just put Spanish into it. There has to be a real reason for it," he said. "Thus the idea to explore immigration through it."
The Spanish heard is in at least two dialects, matching the nationalities of the characters.
"So whenever the twins speak in Spanish, it's Venezuelan Spanish," Márquez said. "Whenever Feste speaks in Spanish, it's Mexican Spanish.
Delaware Shakespeare's Community Tour tends to stay in Delaware, but Márquez wanted to bring Twelfth Night to Alma del Mar in South Philly because, as a former resident of South Philadelphia (now living in Center City), she knew how much owners Alma Romero and Marcos Tlacopilco have done for Latino immigrants in Philadelphia.
The restaurant is normally closed to diners on Mondays and Wednesdays. That is when its terrace, with a ceiling festooned with string lights and colorful paper flags, regularly becomes a community gathering space.
"On Monday and Wednesday we have ballet folklorico," said Romero. "There's people dancing folklorico, Mexican dancing."
"They are a center for the migrant community here in South Philly, for the Mexican community," said Márquez. "I've been to many events here, some of which Ximena [Violante], who's playing Feste in our show, has led with son Jarocho. Some with live music, with poetry slams, but they've never done a play here. I'm happy that we are the first to do so."
Alma Romero opened Alma del Mar in the summer of 2020, during the pandemic when her husband came back from a serious bout of COVID. The restaurant serving Mexican and Mexican-American fare is an expansion of their fish store in the Italian Market.
Romero, who is Mexican, has always made sure that her business would be used as a community space for Mexican and other Latino immigrants. She said she wanted Delaware Shakespeare to use the space to broaden the cultural footprint of her terrace.
"My community here don't know the theater, the obra de teatro. The Mexican people come here only to work," she said. "This is space for all my community. So opening to theater is very important for me, for my community to see."
The restaurant was closed to diners during the performance but Romero did lively business during intermission when theater goers were offered a limited menu, to be picked up at the end of the performance.
Delaware Shakespeare has one more performance of its free Community Tour of "Twelfth Night," at CAMP Rehoboth, an LBGTQ community support center in Rehoboth Beach on Friday night, Oct. 21. That will be followed by two ticketed performances "in studio" at the Siegel Jewish Community Center in Wilmington this weekend.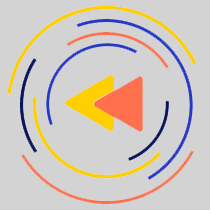 Saturdays just got more interesting.
WHYY is your source for fact-based, in-depth journalism and information. As a nonprofit organization, we rely on financial support from readers like you. Please give today.