Sound artist makes creepy Edgar Allan Poe installation available in your home
Listen
2:22
Are you on the front lines of the coronavirus? Help us report on the pandemic.
The original idea was to create a soundtrack of an Edgar Allan Poe story, hopefully in such a way that it would creep you out.
Last September the Scottish sound artist Susan Philipsz, Glasgow-born now living in Berlin, toured the 18th century historic mansion in the middle of West Philadelphia's Woodlands Cemetery. Its worn floorboards, decorative ironwork, and creaky staircase made her think of the classic short story, "The Tell-Tale Heart," wherein a man goes mad because he believes he hears the heartbeat of a dead man he killed and buried under the floor.
The story was written in 1842, while Poe was living in Philadelphia.
"His fascination with domestic spaces, with inaccessible spaces like under floorboards, behind the walls, up inside the fireplace, really caught my imagination," said Philipsz in a video she recorded from Berlin.
Through the arts presenting organization Philadelphia Contemporary, Philipsz was planning to hide speakers throughout the mansion, emanating muted drumbeats, to put visitors inside the head of Poe's murderous narrator.
Part of the sound work would be Philipsz, herself, singing an ancient English folk song, "The Unquiet Grave," about a dead woman who cannot rest because of the tears of her lover.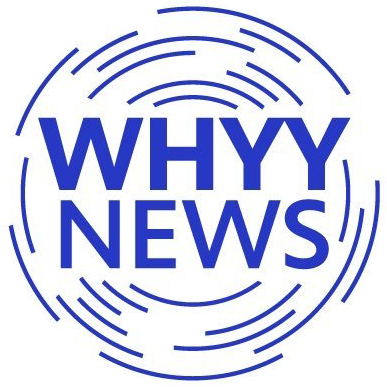 Get daily updates from WHYY News!
"Her works are very haunting," said Philadelphia Contemporary Artistic Director Nato Thompson of Philipsz. "It's that Glaswegian sensibility. Her works are melancholic and creepy."
The sound installation, meant to open in April, was to be called "The Unquiet Grave."
Alas, nevermore.
"It began to dawn on us that it wasn't going to happen because of the current situation with COVID-19," Philipsz said.
Instead, she shifted to a home version of the sound work, retitled "Muffled Drums." Philipsz uploaded three drum tracks and the vocal recording to a page on Philadelphia Contemporary's website.
People are invited to download or stream the tracks on their laptops or cell phones and hide them in their own houses. The effect is heightened with multiple devices.
I put my cell phone in my bathroom sink, which acted as a resonator. My tablet went behind a bookcase. A laptop streamed the vocal track inside a closet with the door closed.
To hear a plaintive, disembodied voice singing a deathly dirge from behind your closet door is appropriately creepy. Edgar Allan Poe would approve of it as the setting for "The Tell-Tale Heart."
"The building becomes a metaphor for [the narrator's] own mind teetering between madness and claustrophobia," Thompson said. "It's not too much a stretch to think about the condition of many people sheltering at home right now."
After Pennsylvania's shelter-in-place order was put into effect in March, Thompson and Philipsz first considered making a short film about the sound work inside the Woodlands mansion, but on further reflection, they thought it would be more engaging to let people use sound to transform their homes into a Poe-esque nightmare.
Thompson put the sound in his home with the help of his six-year-old son.
"He was so excited," he said. "With this sheltering at home moment we are in, everyone could use a new version of their own home. Any new way to use your house is exciting."
The original concept for Woodlands cemetery, "An Unquiet Grave," is not dead yet. Thompson wants to bring Philipsz back to Philadelphia, when possible, to install the sound piece in the mansion. Until then, Philadelphia Contemporary hopes people will share pictures of their home setups on social media with the handle @philadelphiacontemporary.