Next Exit Shore Guide (week of June 12 – June 18)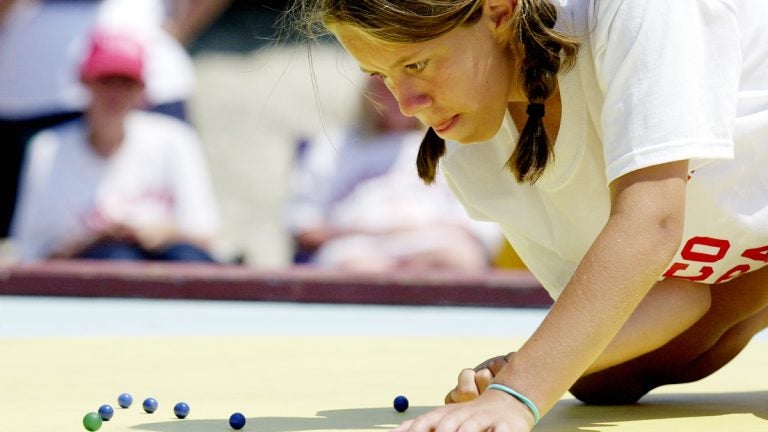 It's the time of year for honoring fathers and new graduates. Be it with beach getaways, cook-outs or other gatherings, the emphasis is on relaxation. Not only is Dad's love and all the special memories with him to be cherished, but the man is deserving of a break for all of his hard work. The class of 2014 also is due some time off after years of study and grueling exams.
Whether your dad loves outdoor food fairs or you're a new grad looking for fun in the sun, this weekend's festivals down the shore are a good place to unwind.
Festivals
Over 40 seafood vendors will serve up freshly caught fare at Belmar's 28th annual New Jersey Seafood Festival this weekend. The three-day event will also have a wine tent and beer garden for the grown-ups and a kids activities tent for the young 'uns. Admission is free and so is the shuttle service between the festival and the town's marina, downtown and train station. Fri, June 13, 4-8 p.m.; Sat, June 14, 11 a.m. to 8 p.m.; Sun, June 15, 11 a.m. to 6 p.m. – Silver Lake Park, 5th and Ocean Ave., Belmar, N.J.
A celebration of the sea will be happening in Cape May this Saturday with the 7th annual Harbor Fest. The street fair stretches down Delaware Ave. with seafood and craft vendors, a raw bar and beer garden, a scallop cook-off challenge and live music. On the water, there will be a harbor history tour by boat, water taxis, kayaking, sailing and paddle board demonstrations. The Nature Center will have children's programs such as sea animal talks and even a visit from Santa Claus. Saturday, June 15, 10 a.m. to 5 p.m. – 1600 Delaware Avenue, Cape May, N.J.
The 21st annual Ocean County Irish Festival will be held in Bayville this Saturday. Highlights of the free event include Irish step dancing competitions and traditional Irish music as performed by the Eamon Ryan Band, Jamie and the Quietman and the Shamrock & Thistle Pipe Band. Festival-goers can nosh on authentic Irish foods and quench their thirst with Irish craft beer from Ruin Duin Brewery. Saturday, June 14, 10 a.m. to 5 p.m. – Veterans Park, 489 Forrest Hills Pkwy., Bayville, N.J.
Sea Isle City's largest summer festival, Skimmer Festival, returns this weekend. On Saturday, attendees can shop the popular 400-vendor strong Seaside Skimmer Market along the oceanfront Promenade or grab a bite at the food court in Excursion Park while listening to live music from Just In Time. There will be plenty of activities for the kiddos, plus a sand sculpting demonstration and contest. The nine-piece Chatterband will perform at Excursion Park's band shell Saturday evening at 8 p.m. Concert-goers are advised to arrive early for bench seats or bring their own blankets and lawn chairs.
On Sunday the festival continues on the Promenade with an antique auto show and live bluegrass music from the Snake Brothers Band from 9 a.m. until 1 p.m., when the winner is awarded and the cars take to the streets and "parade" through town. Members of the Sea Isle City Historical Society will also lead free guided historical trolley tours every half-hour from 10 a.m. to 12:30 p.m. Sat, June 14, 9 a.m. to 10 p.m. and Sun, June 15, 9 a.m. to 1 p.m. – JFK Blvd. and the Promenade, Sea Isle City, N.J.
Father's Day fun
If Dad fancies himself to be something of swashbuckler, he may treasure a chance to play pirate. This Sunday, the Jersey Shore Pirates are offering all fathers and grandfathers the opportunity with free reservations onboard their ship, the Sea Gypsy II. The experience includes sailing on Barnegat Bay's Metedeconk River, firing water canons and battling enemy pirates. Families of all sizes welcome, but reservations are recommended. Tickets cost $19 and $12 for children two and under. Sun, June 15 – Jersey Shore Pirates Adventure, 281 Princeton Ave., Brick, N.J.
Bring out the kid in Dad by taking advantage of free admission at boardwalk amusements. In Point Pleasant, all fathers can enjoy Jenkinson's Boardwalk rides, fun house, aquarium and mini golf for free with a paid child's admission. Further south in Wildwood, papas can ride for free on all amusements at Morey's Pier from 11 a.m. to 5 p.m.
The night skies will light up for Pops on Saturday at 10:30 p.m., when Ocean City honors fathers with one of its two new fireworks displays for the 2014 summer season.
Mummers and mibsters
Love the Mummers, but hate bitter winter temperatures? If you prefer to watch the Mummers strut in person during the warmth of June rather than the deep freeze of January, then you'll want to catch the Mummers Brigade Weekend in Wildwood. Costumed cavorting begins at 7 p.m. on Friday with a pub crawl through town and friendly competition between clubs. On Saturday, the merriment continues with a block party on Olde New Jersey Ave. from 3:30-4:45 p.m., followed by a parade. The parade route sets off at 2nd and Olde New Jersey Ave and features the top Mummers brigades from the 2014 New Year's Day Parade in Philadelphia. Fri, June 13 and Sat, June 14 – North Wildwood, N.J.
Marbles are a big deal in Wildwood. Those in town this week will get a chance to see why, as youths from all over the country converge on the 10 concrete platforms just off of the boardwalk known as Ringers Stadium. They'll be competing in the National Marbles Tournament – a contest dating back to 1922.
For four days, marble shooters (called mibsters), ages eight to 14, will compete in more than 1,200 games for the national title, college scholarships and other awards. Round-robin challenges will take place the first three days of the tournament. On the last day, the top eight players will compete in the semi-finals with the top four shooters (two boys and two girls) advancing to the final round.
The competition got its start in Atlantic City and was originally a boys only event. It eventually opened to girls in 1948, though the tournament is still split into two gender divisions. Wildwood became the tournament's permanent home by 1960 and is also home to the National Marble Hall of Fame, located in the George F. Boyer Historical Museum. Mon, June 16, 8 a.m. to noon daily, through Thurs, June 19 – Ringers Stadium, 3907 Pacific Ave., Wildwood, N.J. (See introductory video)
WHYY is your source for fact-based, in-depth journalism and information. As a nonprofit organization, we rely on financial support from readers like you. Please give today.