'Sex in the City'…in the country: Candace Bushnell makes theatrical debut in New Hope
Candace Bushnell, the author of the cultural phenomenon "Sex in the City," will star in her own one-woman show at the Bucks County Playhouse.
The creator of "Sex in the City," which has been a book, a TV show, and two films, is rebooting the franchise as theater. Candace Bushnell is preparing a one-woman show, "Is There Still Sex in the City?" for its premiere this summer at the Bucks County Playhouse, in New Hope.
Bushnell said the show, which will run from June 22 – July 18, will be about her life from her arrival in New York to pursue a writing career, to creating the character Carrie Bradshaw based largely on her own life, to managing the ups and downs of what turned out to be a pop-culture touchstone, to aging out of the youthful lifestyle she chronicled.
The show takes its title from Bushnell's 2019 novel – again, based on personal experiences – following a group of friends navigating dating and relationships in their 50s. Bushnell said the theater production will not be a stage version of that novel, but rather about the personal experiences that informed it.
"The book is really about life after 50, you know, as a woman or a man in a time when, in a sense, you're supposed to kind of go away and be invisible," Bushnell said. "That's just not happening these days. Our lives don't end at 50."
Bushnell, 62, has never performed theatrically. As a best-selling novelist and creator of a phenomenally popular TV show from 1998 – 2004, she has spent countless hours in front of audiences for interviews, book events, and talks, but this will be her first time performing in a fully scripted theater production.
"It's a different experience, and for some strange reason I don't feel uncomfortable doing it," she said. "Probably a little too comfortable. I would do a lot more but Lorin [Latarro], who is the director, is always telling me to dial it back. I mean, don't mind making a fool out of myself, but my director does."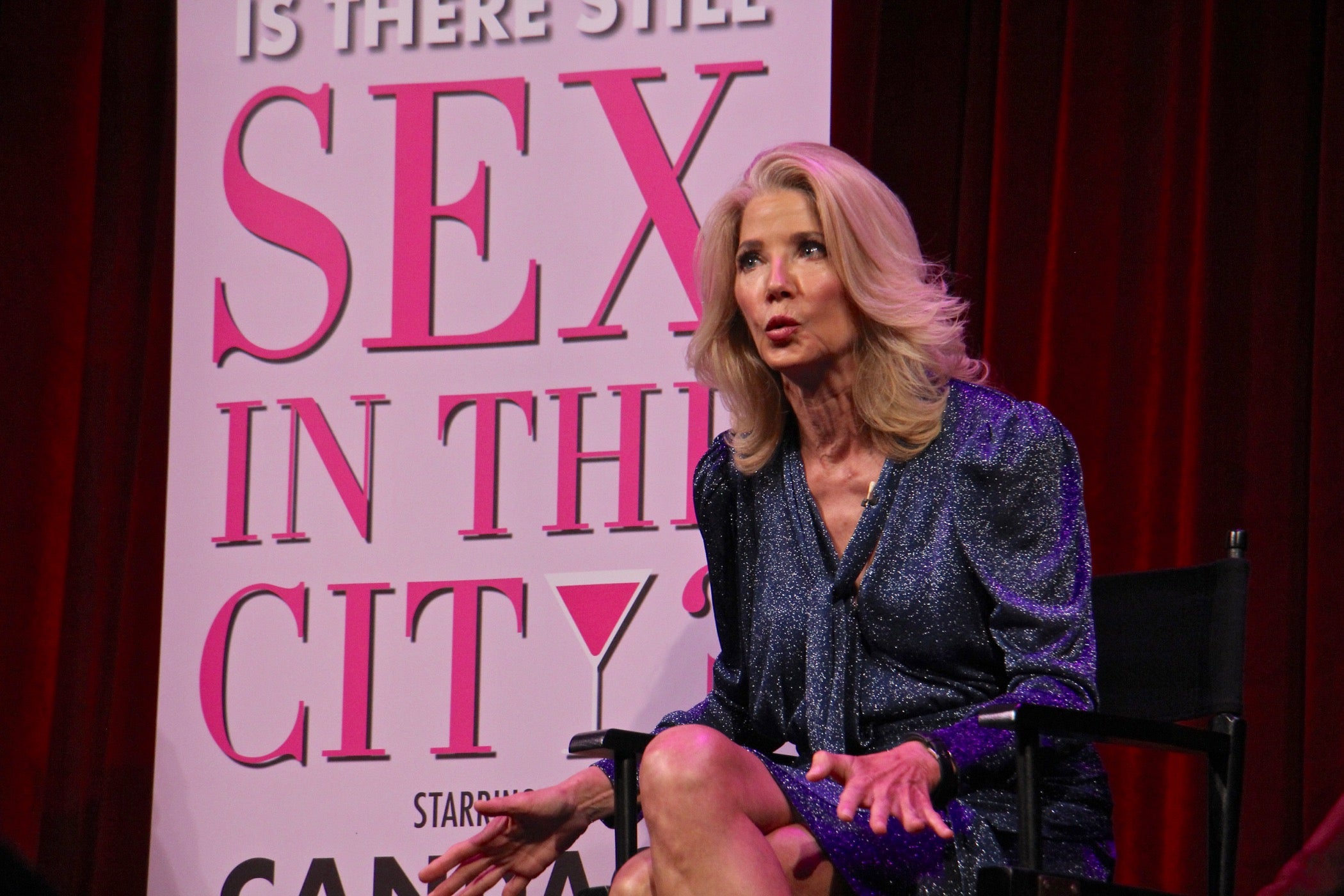 Latarro, who previously directed "Mrs. Doubtfire" on Broadway, is the artistic associate at the Bucks County Playhouse and has directed and choreographed 10 shows at the Playhouse since it reopened in 2012.
"I love Bucks County Playhouse. This is an artistic home for me," Latarro said. "There's something about this space that makes us make bold choices and big risks. The audiences that come here, they're generous and smart. I think it's the perfect place to start this show."
The Bucks County Playhouse has a long history of premiering new work. Since it originally opened in 1939 as a summer stock theater, it has been the launching pad for many actors, directors, and playwrights whose work would become major pieces in American theater and film, including Robert Redford, Grace Kelly, Neil Simon, and Mike Nichols.
After struggling in the 1980s and 1990s, then foreclosing in 2010, the theater reopened in 2012 with renewed ambition. Since then it has produced eight world premieres. The summer premiere of "Is There Still Sex in the City?" is a workshop production, during which it will be revised and fine-tuned on the BCP stage.
"It's the kind of place that gives us the creative energy and freedom to really create the show with the audiences here," Latarro said. "They will participate in the creation of the show."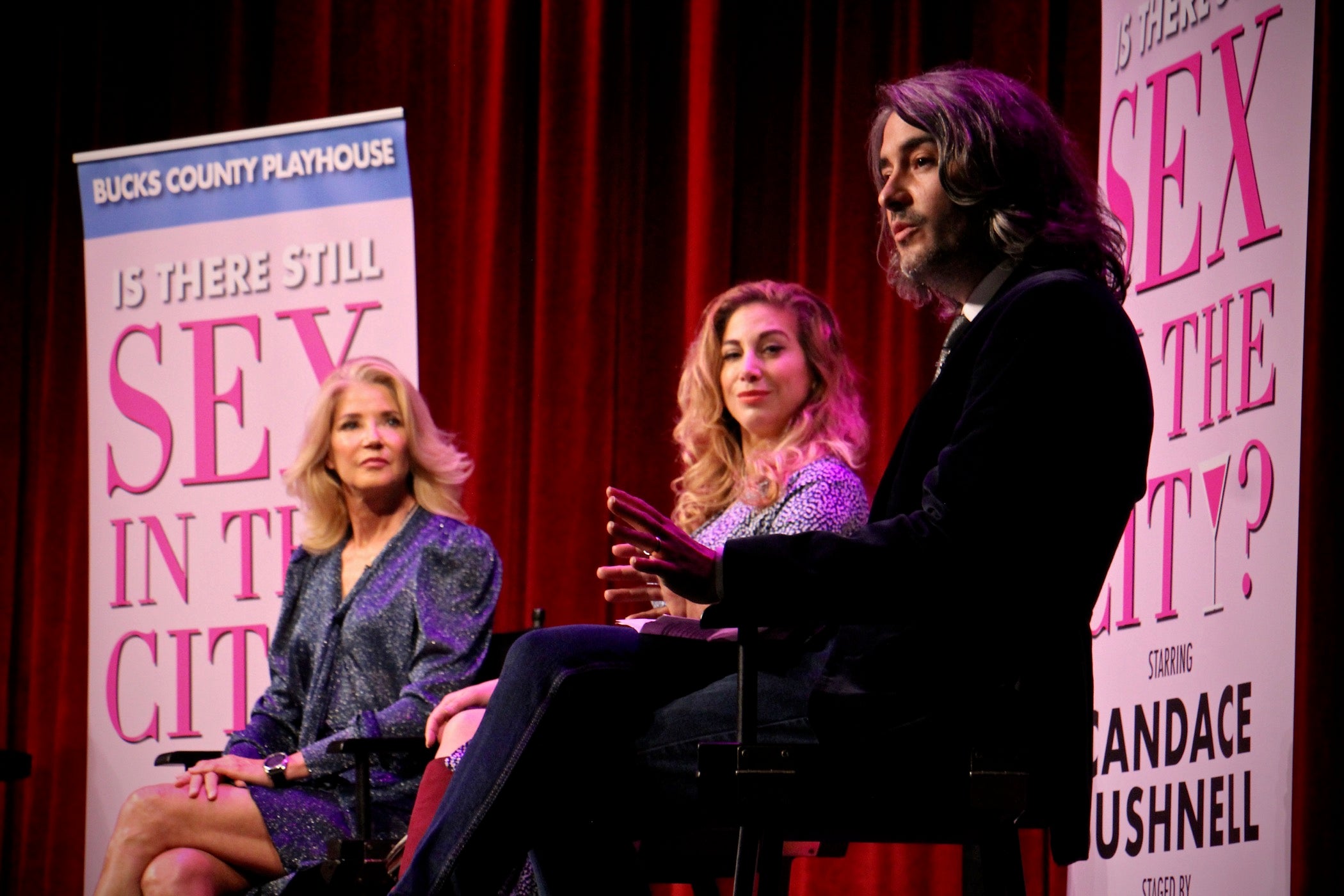 With no previous theater experience, Bushnell started writing pages and acting them out for producer Marc Johnston. She said she even wrote songs — which impressed Broadway composer David Foster, according to Johnston – but ultimately it was decided that Bushnell's show would not include singing.
"It was clear she was writing about her incredible life, an incredible career, the origin story of what she created," Johnston said. "To the core, it really is about that."
Bushnell said "Is There Still Sex in the City?" is a "reboot" of her life. When she entered her 50s, she felt that not only had her younger self, embodied by her fictional character Carrie, changed dramatically, but so had the way the world perceived her.
"You feel like you're invisible as a woman," she said. "I also felt very burned out. I really felt like my pilot light had gone out, and that seemed to be a common feeling among women: You tried this and that, and you just kind of run out of steam. I was really looking to find new meaning."
"I hope the experience will be a little bit like hanging out with me, like if you came to my apartment and we were sitting around talking about the things that women talk about for 80 minutes."
WHYY is your source for fact-based, in-depth journalism and information. As a nonprofit organization, we rely on financial support from readers like you. Please give today.