September 15: SLA + Ben Franklin | Bikelash, culture war | Selective property reassessment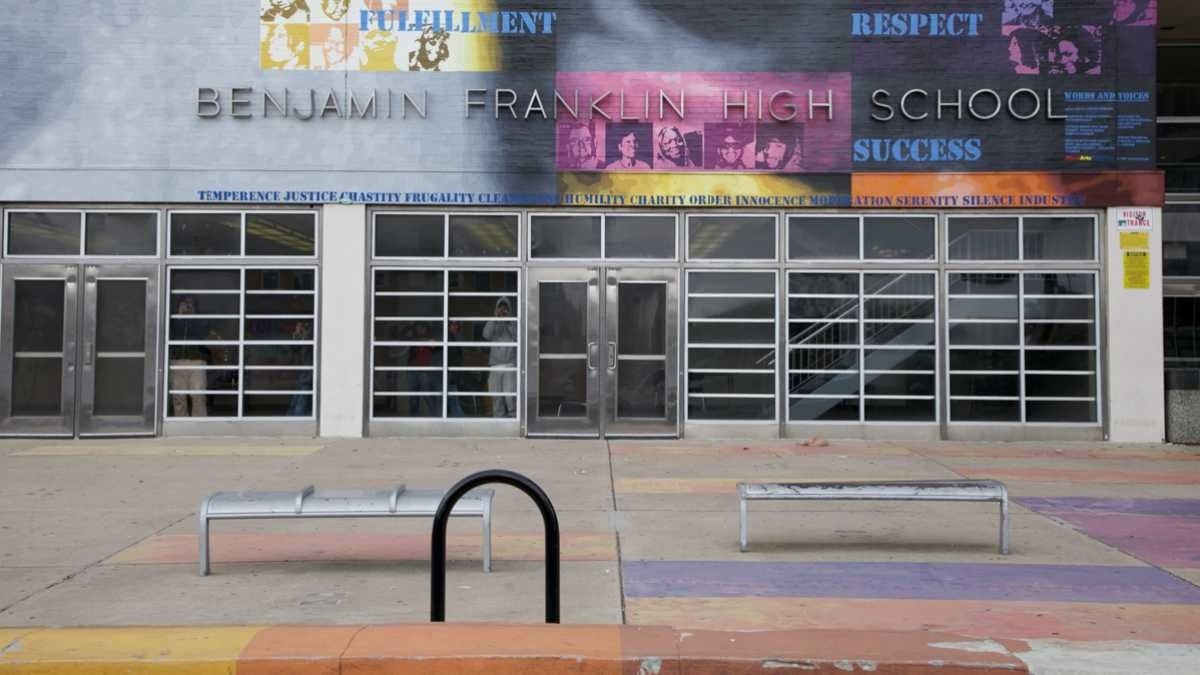 Dissent over power, direction and allocation of resources, and the tensions of a changing city dominate today's news:
The School Reform Commission (SRC) voted unanimously Thursday night to "co-locate" the highly selective Science Leadership Academy (SLA) with Benjamin Franklin High School, one of the poorest, most low-performing high schools in the city, the Philadelphia Public School Notebook's Dale Mezzacappa and WHYY's Avi Wolfman-Arent report. SLA founder Chris Lehmann lauded the decision, which would allocate $20 million to renovate and upgrade Ben Franklin, as the next step in SLA's evolution. Some naysayers argue that the relocation would negatively impact the school's "relative exclusivity" and its proximity to cultural assets. The vote's significance went largely unnoticed at the meeting, though, as public speakers "focused on taunting SRC members" to "to vote itself out of existence."
The culture war between cyclists and motorists continues to grow more antagonistic: on one end we have the longtime residents who want the newcomers "who are gentrifying" the city to "assimilate," and on the other, the bicycle advocates who see the dominant car culture and the lack of cycling infrastructure as "occupation." The Inquirer's Samantha Melamed speaks to advocates on both sides of the clash about safety, power, money, and organization.
In the post-recession economy, the Poplar (including part of Northern Liberties), Point Breeze, and Brewerytown neighborhoods have seen the greatest appreciation in home sales prices, writes Econsult Solutions' Gina Lavery in this week's Present Value. Lavery notes though that in the past ten years, the citywide average change in sales prices has only increased slightly, meaning in some neighborhoods, "the average home is still selling for less than it did ten years ago."
59 industrial and commercial property owners are suing the city over selective property reassessments for 2018, the Inquirer's Harold Brubaker reports. The lawsuit alleges that the city's choice to only reassess 65,000 of the city's 580,000 parcels, shifted an unfair tax burden ($12.6 million, to be exact) onto the plaintiffs, and not reassessing residential properties was unconstitutional.

Construction on the Schuylkill Banks swing bridge draws ever closer, Billy Penn's Mark Dent reports. The Schuylkill River Development Corporation says work should begin by March and finish by the end of 2019. The bureaucratic process slowed down the TIGER grant-funded project, originally set to begin construction summer 2016.