SEPTA gas plant in Nicetown still faces opposition as city weighs permit renewal
A civil rights investigation by the EPA over the city's initial permitting of the facility is still ongoing.
This story is part of the WHYY News Climate Desk, bringing you news and solutions for our changing region.
From the Poconos to the Jersey Shore to the mouth of the Delaware Bay, what do you want to know about climate change? What would you like us to cover? Get in touch.
---
SEPTA's permit to run a controversial gas-powered generator in Philadelphia's Nicetown neighborhood is up for renewal. Some Philadelphia residents and advocates want the city to impose stricter rules around air pollution monitoring and how much the facility can operate. Some are even calling for the city to reject the permit renewal.
"I'm here advocating for the Black community and for the youth of the Black community," said Jeremiah White, a student-athlete at Imhotep Institute Charter High School, who spoke against air pollution during a public hearing about the permit renewal Thursday. "I really just want to see a change."
The facility, known as a combined heat and power plant, is located between SEPTA's Roberts Yard and Midvale Bus Depot in Nicetown. The company characterizes it as efficient, as it both powers some of SEPTA's Regional Rail lines and heats buildings at the Midvale bus depot.
But neighbors and activists fought the city's initial permitting of the facility in 2017, citing concerns about climate change and air pollution caused by burning natural gas.
The advocacy group POWER Interfaith filed a complaint with the U.S. Environmental Protection Agency, alleging the city's permitting of the facility was an example of environmental racism. More than 87% of residents in the census tract where the facility is located are Black, and the surrounding ZIP code has one of the highest childhood asthma hospitalization rates in the city.
In a rare move, the EPA took up the civil rights complaint in 2021 and launched an investigation into the city's decision.
That investigation is still ongoing, with the parties in the process of negotiating an informal resolution agreement.
The operating permit currently up for renewal covers not just the combined heat and power units, but other equipment at SEPTA's Roberts Complex, including oil- and gas-fired boilers and a diesel-fueled emergency generator. A spokesperson for the city's Department of Public Health said officials don't anticipate the pending negotiations over the civil rights complaint to affect the permit renewal.
During Thursday's virtual hearing, city officials did not address the EPA investigation, but characterized the gas plant's emissions and overall air quality in the neighborhood as nothing out of the ordinary.
"So far they've been emitting well below their potential emissions," said Ed Wiener of the city's Air Management Services.
Air Management Services Director Kassahun Sellassie shared data from a mobile air monitoring van and a stationary sensor placed near the SEPTA facility which he said showed levels of unhealthy fine particulate matter, ground-level ozone, and NO2 — which can react with other chemicals to form particulate matter and ozone — in line with air quality standards. 
"So still, everything looks good there," Sellassie said, referring to ozone levels measured by the mobile monitoring van in the community near the plant.
Philadelphia as a whole is considered to be in "nonattainment" of federal ambient air quality standards for ozone. This was already the case the year the city first permitted the SEPTA gas plant. Ozone and fine particle pollution can make asthma and other respiratory issues worse.
The advocacy groups Physicians for Social Responsibility Pennsylvania and Neighbors Against the Gas Plants are calling for continuous monitoring of several categories of air pollutants on site year round, a permanent air quality monitor in a residential area within three blocks of the facility, a reduction in gas burned at the facility during ozone season and on poor air quality days, and installation of solar panels on site and at other SEPTA properties, to reduce the need for the gas-fired generators.
Currently, emissions stack testing at the combined heat and power units is required once every 8,760 hours of operation or every three years, whichever comes first. A simpler test is required quarterly to ensure pollution control devices are working, Wiener said.
An EPA compliance database shows the SEPTA plant failed an emissions stack test in January 2022, then passed the following month. Advocates worry such violations could go unnoticed for long periods of time without more frequent monitoring.
"We need better transparency of the data," said Walter Tsou, former Philadelphia Health Commissioner and member of the board of Physicians for Social Responsibility Pennsylvania. "We need better rules for [Air Management Services] that favor renewable energy."
State Representative Darisha Parker, whose district includes the SEPTA plant and who lives less than a mile away, also called for continuous air monitoring during Thursday's hearing. She said she suffers from asthma.
"I believe we need to do everything we can to reduce the air pollution that poisons us daily," Parker said.
Karena Jackson, who lives in the Fernhill area near the facility, urged SEPTA to plant trees in the surrounding neighborhoods.
"Because they're natural air cleaners," Jackson said. "SEPTA owns a lot of property around the city, so it shouldn't be an issue to plant these trees."
SEPTA is already planning a tree planting initiative near the facility and currently generates 15 to 20% of its electricity needs from solar energy, said David Montvydas, chief engineer of SEPTA's Engineering, Maintenance & Construction Division, during Thursday's hearing.
"SEPTA remains committed to being environmentally conscious," Montvydas said.
Montvydas said SEPTA self-reported the stack test violation and noted there are numerous other combined heat and power plants in the city.
But advocates argue SEPTA should move away from burning fossil fuels, which help warm the planet and exacerbate heat waves, wildfires, and floods.
"SEPTA has an opportunity to meet the moment of the climate crisis and protect community health at the same time," said Flora Cardoni, field director at PennEnvironment.
The city is accepting public comment on the permit renewal until August 31.
"This is very important to the Department of Public Health," said Deputy Health Commissioner Palak Raval-Nelson about Thursday's public hearing. "We have a focus on equity."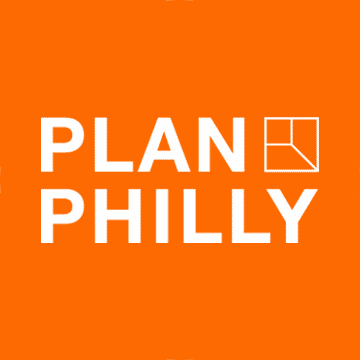 WHYY is your source for fact-based, in-depth journalism and information. As a nonprofit organization, we rely on financial support from readers like you. Please give today.