Salsa as self-care? Find joy in free dance lessons and a mural of salseros Saturday
A new mural from artist Andres Giraldo is coming to Kensington. "Salsa Shines Through" celebrates Philly's salsa community and their resilience during the pandemic.
The dancing never stopped for Philadelphia's salsa community during the pandemic — their feet kept moving to the rhythm of the beat, just over Instagram and Zoom rather than in clubs and studios.
This salsero commitment to find joy in movement during quarantine is the inspiration behind a new mural in Kensington, "Salsa Shines Through."
"It is a mural that's dedicated to dancing through this hard time of being at home," said Andres Giraldo, the Colombian-born, Boston-based artist, dancer, and salsa instructor who designed the mural.
To commemorate the new artwork, Mural Arts Philadelphia is hosting salsa lessons along with a community painting session and dance party on Saturday, September 25. The painting starts at 2 p.m. and the dance lessons kick off at 4 p.m. at 1409 Howard Street, followed by a dance party accompanied by live music from local salsa band Jessie Hernandez y Su Maña. Local instructors Watson & Katy will teach salsa steps while DJ Philly Boy on 2 spins the tunes.
Due for completion in the fall, the mural is a collaboration with Mural Arts staff Nathaniel Lee and Donna G. Kroh. It will be a permanent fixture in Kensington's Livewell Garden.
"This is really about salsa as self-care and a source of joy and a way to support the resiliency of this community who, like many, was hit hard during the quarantine," said Philip Asbury, the director of community murals at Mural Arts. "It's kind of a snapshot of the time, but also a reminder about the value of salsa."
The mural's location honors the ongoing cultural practice in the area and the contributions Estilo Dance Studio has had in the area.
Giraldo has known the value of salsa his entire life, in fact, the music has guided his career.
"My first love was the music," he recalled fondly. "My parents just always had the salsa going."
He grew up dancing at home in Boston with his family. Later, when he was a teenager, he would gather with friends and they would teach one another more intricate moves. His love of salsa flourished alongside his passion for drawing and painting. He eventually connected the two artforms while he was at Massachusetts College of Arts, creating oil paintings featuring dancers and capturing movement.
His devotion to dance showed up on canvases and also inspired him to teach — "spread the love for music and dance," as he says.
Giraldo owns the Boston dance company and studio, Salsa y Control, with his brother Johnny. He's been teaching for two decades, and his dance studio had been open for 10 years when the pandemic hit.
"Salsa is a social atmosphere," Giraldo said. "It's hard to feel the energy of everybody [online]," he said. But even as salseros mourned the loss of being able to dance together, they never stopped dancing. Giraldo understood why.
"It's a freedom … it's something that you can use to express yourself," he said. It can also be used to relax and manage your anxiety, he added, which was something so critical for the community at the time. "It's a form of meditation," Giraldo concluded.
At that time, Asbury, who had a lot of connections within the Philadelphia salsa community, was wondering how people were holding up and staying connected. He was also feeling inspired by all of the viral dance videos that began taking over Instagram and TikTok. He reached out to Giraldo about an idea for a mural that would connect these ideas and the two came up with a challenge of their own: Invite salseros to submit dance videos with choreography from local salsa dancers. The videos would serve as the direct inspiration for a future mural.
Videos were sent of dancers spinning in their homes, performing fresh footwork in their kitchen, radiating light against the darkness in the world.
"I wanted to connect that [the video] with the mural and have different stills of different people coming together in full painting, doing their moves alone, but now we become this group of dancers in this mural, in different places," Giraldo said.
The mural's title, "Salsa Shines Through," draws on a term used to describe the footwork performed when dancers go solo and those are the moments it depicts, captured directly from the videos submitted from every day dancers.
"It's almost like a little moment for you to improvise," described Giraldo. "When you're solo, you just go off, that's the energy that you have in yourself."
On Saturday, dancers and painters of all experience levels can gather to paint and dance in person in Kensington. No experience is required.
Watson Saintsulne, the founder of Hispaniola Latin Dance Company and one of the instructors for Saturday's event is excited for people to participate and  "just jump in" to the dance moves
"I hope that people walk away with the idea that Latin dance is a way to bring people together. It's a great way to build a community."
The mural dedication is set for November 6 and will be celebrated with more salsa dancing and a fundraiser to benefit mural programs in Puerto Rico.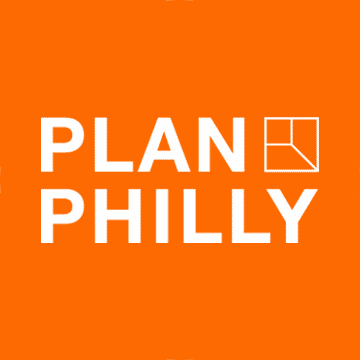 WHYY is your source for fact-based, in-depth journalism and information. As a nonprofit organization, we rely on financial support from readers like you. Please give today.