'We have to continue to teach this university a lesson': 3 Rutgers faculty unions vote to ratify contract, but say 'unfinished business' remains
The agreement, which covers 9,000 union members, was overwhelmingly approved Monday. Contract negotiations continue for thousands of other Rutgers staff.
One week after reaching a tentative agreement, members of three unions representing workers at Rutgers University voted to ratify the contract.
Out of 9,000 workers represented by the unions, 93% voted in favor of the deal.
Union leaders said they were thrilled to have reached this point, calling it an "historic achievement."
The agreement includes a 14% raise for full-time faculty. It also means adjunct faculty will be close to equal pay for equal work with their full-time counterparts, and graduate fellows doing the work of teaching or graduate assistants will be reclassified with full pay and health benefits.
But missing from the agreement were demands made on behalf of the community, including a rent freeze at all Rutgers-owned properties. Union leaders sought this to keep housing costs from rising, particularly around the New Brunswick campus.
Also missing was a $250,000 university donation to a "beloved community fund" that would benefit residents who experience financial hardships. Union leaders have said Rutgers President Jonathan Holloway committed to giving the money as long as the union matches it.
"President Holloway committed to students and to the union directly, both written and verbally, to give $250,000 if the union matched it," said Todd Wolfson, general vice president of Rutgers AAUP-AFT, the full-time faculty union, He said the union committed to matching the amount.
"After the state committed money, President Holloway reneged on giving $250,000," Wolfson added. "This needs to be clear, he is not off the hook."
The contracts will run through the end of June 2026.
The vote took place nearly a month after the three unions opted to walk the picket line. The pickets endedwhen a framework was agreed upon, but only after Gov. Phil Murphy stepped in.
Educators, researchers, and clinicians returned to work, but continued labor actions.
'The unfinished business…'
While the three unions were celebrating a ratified agreement with the university, they also used a press conference Tuesday at the New Brunswick campus to discuss "unfinished business."
"The unfinished business here is for our co-workers; 6,000 Rutgers staff who still don't have contracts," said Rebecca Givan, Rutgers AAUP-AFT president.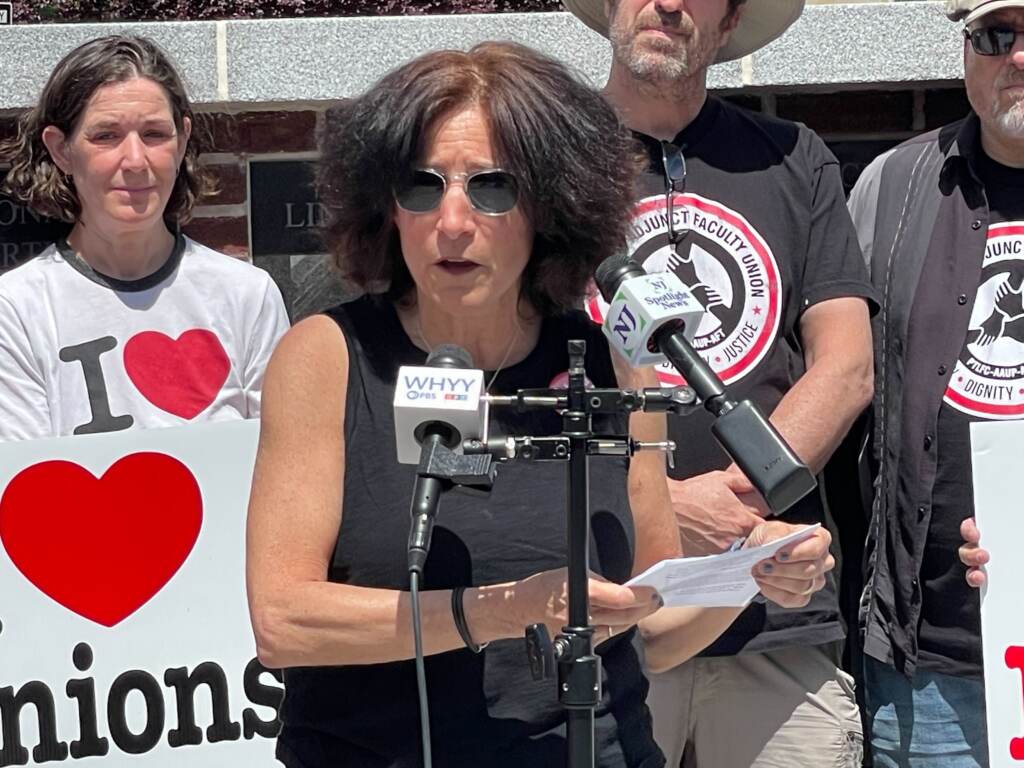 Several other unions have remained at the negotiating table since July.
Among the unions still waiting for a contract to be settled is the Union of Rutgers Administrators, which represents more than 2,600 administrative staffers.
"As commencement and convocation approaches, we make those milestone events happen smoothly," Christine O'Connell, the union's president, said. "As soon as graduation is over … our members pivot directly to welcoming our next class of incoming students."
O'Connell adds that several of her union's demands are not economic, such as  advancement opportunities, protections from unsafe working conditions, and a permanent telework policy. The last proposal, she said, would support the university's affirmation to reduce its carbon footprint.
"We're not asking for something that hasn't been done, we've been doing it for the last three years plus," O'Connell said. "There is no reason why something as simple as that needs to be fought for as hard as it has been."
Wolfson isn't afraid if the unions still seeking a contract decide to hit the picket line.
"I hope they do because we have to continue to teach this university a lesson," he said, adding that the university needs to get serious about negotiating.
"President Holloway needs to actually — actually —  lead — lead — this university and make his staff do the job of actually negotiating," Wolfson continued.
Union leaders point out that the university's lead negotiator, David Cohen, was an appointee to the administration of then-Gov. Chris Christie. They also point out that Christie famously said a teacher's union deserves a "punch in the face."
Wolfson said the difference between Holloway and negotiators is noticeable.
"I feel like you could drive a Mack truck between the rhetoric that Jonathan Holloway offers this university and the communities around it, and the actual way that his leadership staff treats workers," he said, "both when we're not negotiating contracts and while we're negotiating contracts."
When the issue was raised in February, Rutgers spokeswoman Dory Devlin told Politico that "to suggest that the professionals who are representing us at the negotiating table have a point of view that is different than that of the university is an insult to their professionalism and is baseless."
Wolfson said "the past speaks for itself."
"I'll tell you the truth, David Cohen would still be bargaining for another year if we didn't go on strike," he said.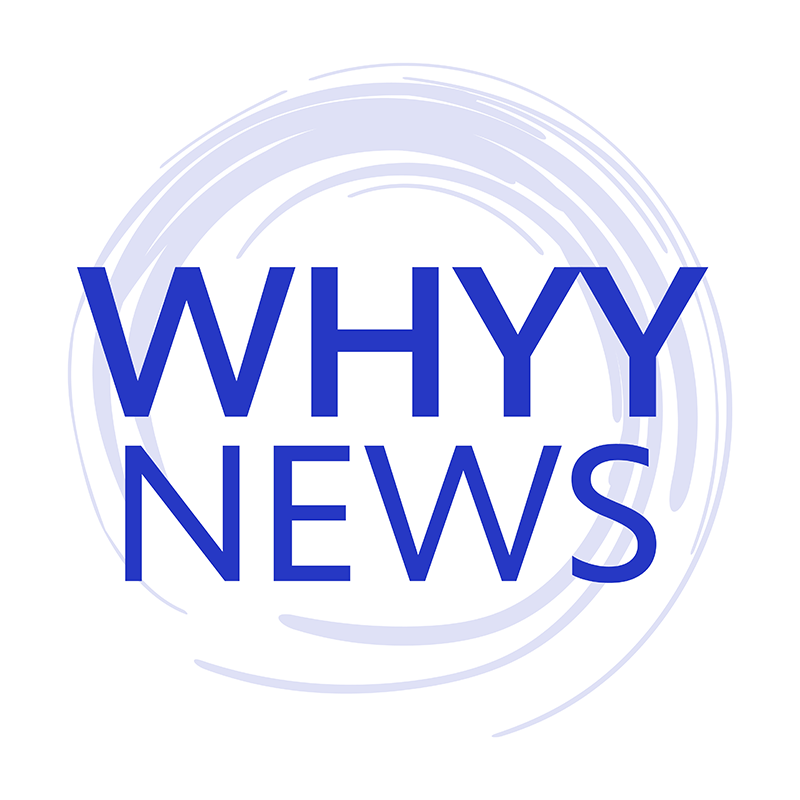 Get daily updates from WHYY News!
WHYY is your source for fact-based, in-depth journalism and information. As a nonprofit organization, we rely on financial support from readers like you. Please give today.