Restaurants struggle with staffing, supply issues, and a recipe to recover from the pandemic
About 1 in 10 eateries in Delaware shut down early in the pandemic. Restrictions have been lifted all summer, but some are still hurting.
Listen
4:26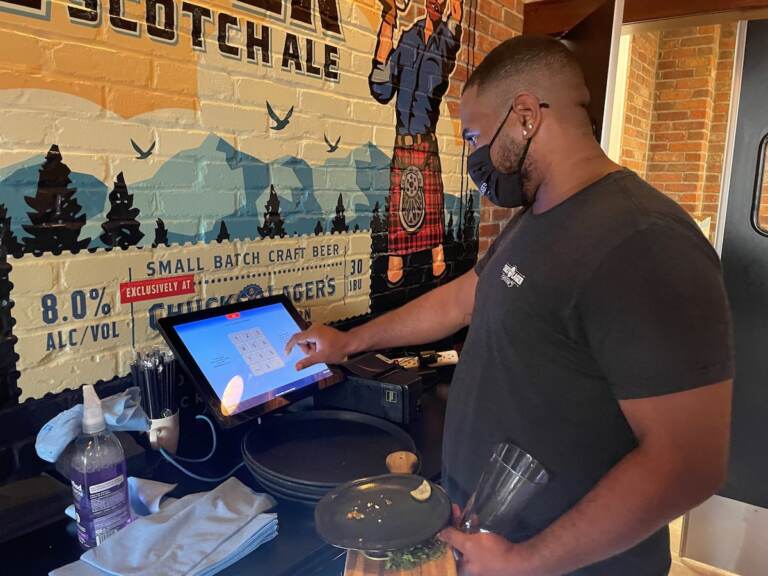 The dining room and outdoor patio have plenty of empty chairs at Chuck Lager's bar and grill in Pike Creek, Delaware. But workers in the kitchen are busy whipping up dishes, and servers are hustling them to tables.
In one booth, Asher Higgins is enjoying chicken sliders, onion rings, and flatbread with wife Adrienne and daughter Alana Marie. There's no mask mandate in Delaware, but they do have face coverings around their necks.
"We are doing a lot more family things outside and in public now," Higgins told WHYY News between bites. "So as far as the mask mandates, we keep them just because we know there are some places that require masks, but for the most part we're comfortable."
Just the fact that the Higginses are enjoying a meal in a semi-bustling restaurant shows how open society has become since the initial days of the coronavirus pandemic in spring 2020 and the dark days over the winter.
The state's restaurant industry has taken one of the worst economic beatings, with about 10% of the 2,000 or so establishments shuttering their doors early on, said Carrie Leishman, who heads the Delaware Restaurant Association.
Now, even as the doors are wide open, with no capacity restrictions or masking orders from the governor, eateries face stiff challenges on several fronts — hiring enough workers, getting the supplies they need, and attracting enough customers to turn a profit.
Operators are searching for that winning recipe as COVID-19 cases in Delaware continue their summerlong escalation. As of Tuesday, the state's weekly average of new daily cases was 455, and 257 people were hospitalized. Few of the infected people are dying, but the case and in-patient figures are at seven-month highs.
Many diners are concerned about the relentless resurgence, even as nearly 78% of Delaware adults are vaccinated.
One is Eileen Moye, who was at Chuck Lager's bar with her friend Breda Buckley, having a martinis and appetizers. Some relatives have recently been infected with the coronavirus, and Moye fears another shutdown or more restrictions could be looming once it gets colder.
"I want it to stay open,'' Moye said. "So I'm concerned about people getting vaccinated, and I hope that they do because I kind of got used to having fun again, and I hope it continues into the winter. I don't know what that's going to look like. So we're trying to do what we can do right now."
Leishman said restaurants are so vital to so many people, and need to thrive again.
"It's where we go to celebrate, to mourn, to do business, to go with our families when we're on vacation,'' she said. "I don't think people understand the value that restaurants bring to our daily lives. It's not just a meal."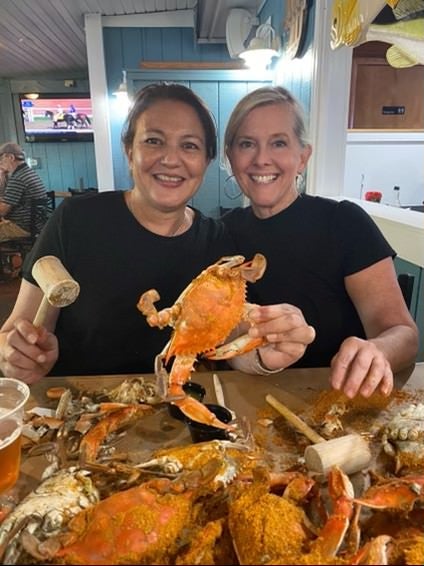 'I can't get my regular fries. Same thing with rolls'
Across the state, lots of people are going out for meals, but they aren't exactly flocking to their favorite steakhouse, sushi or burrito spots.
Dawn Joyce, the upbeat, energetic woman who runs Chuck Lager, said business is decent but could be better.
"Some people don't want to come out. So it's been slow to come back,'' she told WHYY. "We're not as busy as we'd like to be on a regular basis, but we've been able to maintain."
Joyce rattled off the daily struggles her business faces in trying to serve the customers who do come in, or call for pickup orders or deliveries. For example, she said, there are about 35 people currently working, but another 10 jobs are open.
"It's been challenging staffing the restaurant,'' Joyce said. "They found other employment. They've gone other directions. Especially in the back of the house. I had to raise some cook salaries and some dishwashers, you know, to compete with the market."
Leishman said the state's restaurant workforce is down by roughly 6,000 since the pandemic began.
"If we don't have workers, restaurants have been forced to close down either for one shift or maybe Mondays and Tuesdays,'' she said. "And we know all day long that restaurants can go out of business if they're not at full capacity seven days a week."
Prices have risen for choice items, like steaks and seafood. Others are in short supply. Joyce noted that it's not just that some items are hard to get, but that companies that store and deliver food and restaurant products are having trouble hiring warehouse workers and drivers.
"There's breaks in the food chain,'' Joyce said. "Two weeks ago, I couldn't get a Miller Lite in the building. It depends on the week, what we can't get.
"So I can't get my regular fries. They'll send me what they have, but I can't necessarily get the ones I always use. Same thing with rolls, same things with desserts. It just depends."
Yet employees like server Lacey Crosby are happy to be on the job.
"Everyone's kind of easygoing and giving us understanding during difficult times,'' Crosby said. "It might get worse again, but I don't think we'll get shut down again. They tried once, and it went weird, and I don't think they'll do it again."
Gov. John Carney has said he doesn't want to return to lockdowns or restricted capacity. He's focused on pushing vaccinations, especially in the 18-to-34 age group, in which barely half have gotten the shot.
Joyce said her entire staff is inoculated, and hopes more of the public does so to quash the summerlong spike.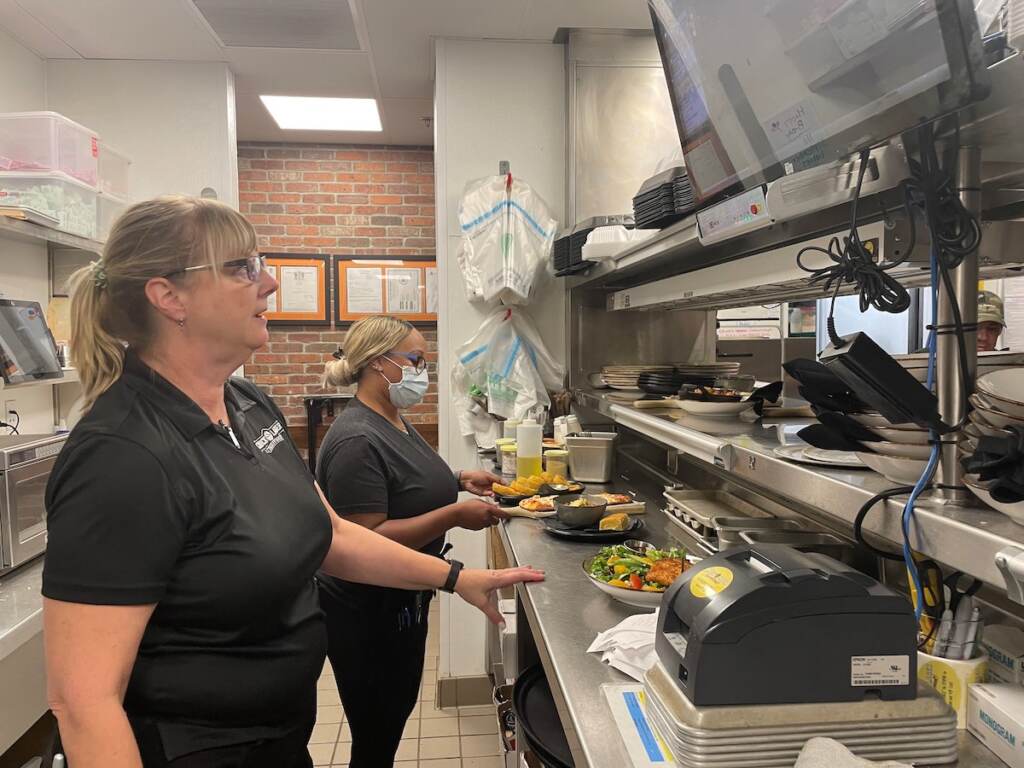 "People want to be out. People want to go back to some sort of normal, a normal lifestyle. We've tried really hard not to let this take us down," she said. "It's always a concern that we could go backwards. But we're way more prepared to go backwards than we were a year ago."
Higgins hopes it won't come down to that, and says it's time to enjoy life again, albeit with precautions.
"Come on out,'' he said. "As long as you are being a safe citizen, then why not?"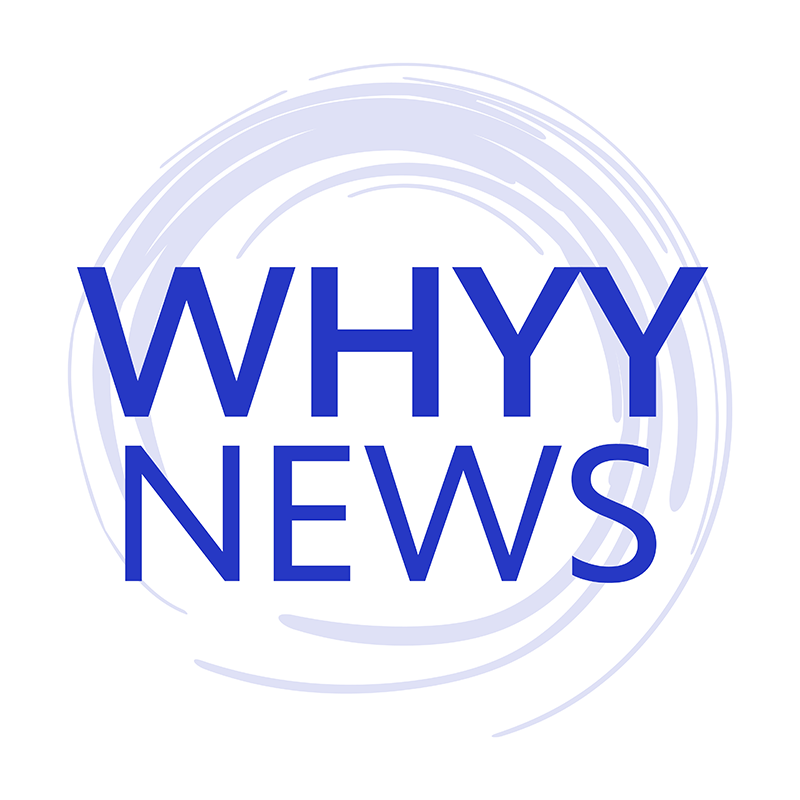 Get daily updates from WHYY News!
WHYY is your source for fact-based, in-depth journalism and information. As a nonprofit organization, we rely on financial support from readers like you. Please give today.