Relocated tomb of saint to be designated a shrine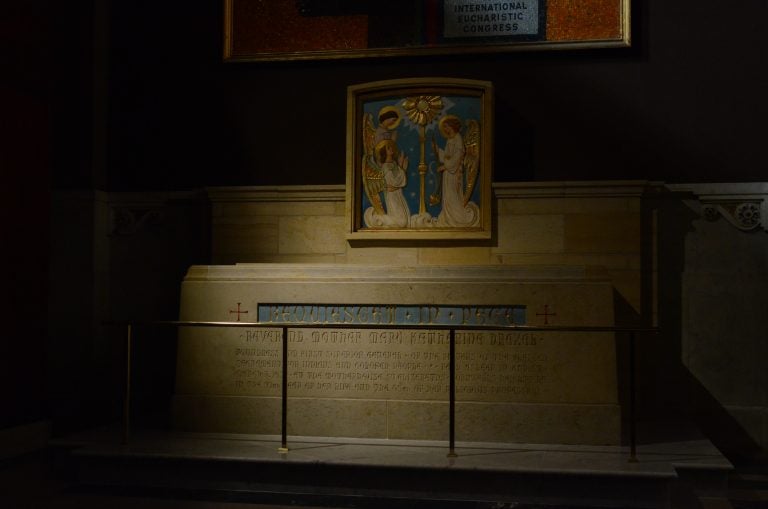 The Archdiocese of Philadelphia says the recently-moved tomb of St. Katherine Drexel will be designated a shrine.
The saint's sarcophagus was relocated last August from the 44-acre Bensalem estate of the Sisters of the Blessed Sacrament to a Philadelphia basilica. Philly.com reports the nuns are selling the property, which was formerly a national shrine dedicated to Katherine Drexel.
The Rev. Dennis Gill, the rector of the Cathedral Basilica of SS. Peter and Paul, will discuss the designation Thursday.
Katherine Drexel was a Philadelphia heiress who gave up her family fortune to become a nun. She was canonized as a saint in 2000.
Her tomb is in the rear of the cathedral, next to an altar dedicated to the Drexel family.