Real NEastate: Finding a duplex in the Far Northeast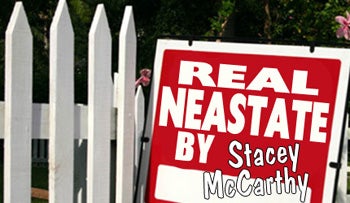 Q: I would like to buy a good duplex in the Far Northeast. I plan on living on one floor, and renting out the other to cover half my mortgage. How much will I have to spend to find something?
A: With almost 50 duplexes for sale in the Far Northeast, there is plenty of inventory to choose from. However, since you want to live there and use the rent from a tenant to help you pay your mortgage, your two hurdles will be:
1. Either looking for an empty duplex where you can try finding a tenant yourself, or looking for a duplex with only one unit rented. This will narrow your choices.
2. Making sure that the rent, if there is a tenant in place, will really cover half your mortgage. If the rent is too low you may have to skip that one or find out if it is possible to remove that tenant.
The first thing you should do is check with your mortgage lender to get an estimated monthly payment and make your calculations based on that. Don't forget to factor in taxes, future repairs and how the utilities will be handled. Also, you will need to consider the possibility of a time you may be between tenants and therefore receive no income from that unit. Rents can range anywhere from $400 to more than $800 (monthly) in Far Northeast duplexes at this time.
That said, the average price of a duplex in this area is currently $215,000 with the low just under $170,000 and the high at $275,000. In the past six months, buyers have paid as little as $115,000 and as much as $265,000 for a duplex in the Far Northeast. More than half of the duplexes sold in the last six months were under $200,000.
Stacey McCarthy is a real estate agent with the McCarthy Group of Keller Williams. Her Real NEastate column appears every Wednesday on NEastPhilly.com. See others here. Read other NEast Philly columns here.
Note: Real NEastate will be on vacation next week.