Ready. Set. Philly! to shut down with business startup well underway
A group with a mission to boost the Philly economy is shutting down, saying things are on the upswing.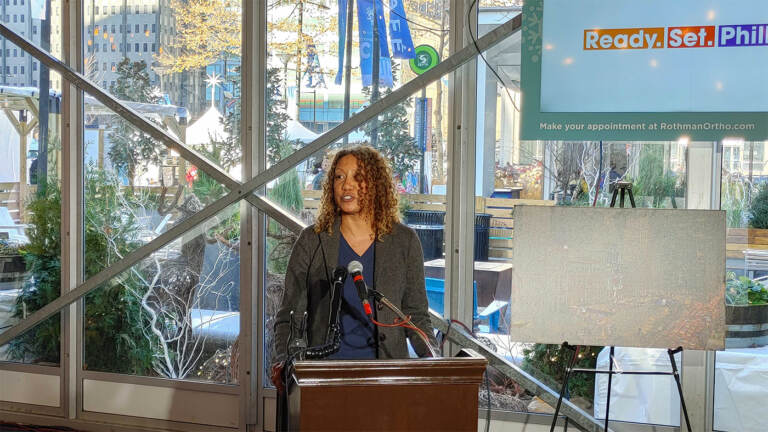 A group formed to help restart the economy is ending, and its leadership, along with Mayor Jim Kenney, said a vaccine mandate announced Monday is the next logical step to furthering the reopening of the city.
Angela Val heads up Ready. Set. Philly! and said over the past year they have done their best to reopen and restart business activity. She urged people to get vaccinated.
"The answer to us not staying in our house every single day of our lives is getting vaccinated," Val said. "So if that means we all get a chance to go to a bar, go to a restaurant, go to a show by showing a vaccine card, that's what we should do."
The group of business, government and civic leaders joined together last December to address challenges brought by the pandemic, putting together a "unified approach" to re-opening and re-launching the local economy. The effort, funded exclusively by corporate donations and grants, and offered encouragement and support to businesses and employees looking for assistance to reopen in the city.
Val said in the past year there has been a lot of hours put in to bring back the vibrancy of the businesses in the city.
"What we learned, and we're reminded of this year, is that the pandemic may come and go … but Philly Pride is forever ready," said Val. "Ready. Set. Philly! is winding down this month, but it got us off to a great start. Businesses are working together. People are coming back, and they understand how to stay safe and healthy. … In less than a year, we worked to create, motivate, and activate positive change for Philadelphia. We got a lot done."
Mayor Jim Kenney also defended the vaccine mandate, which starts January 3.
"In the end, this vaccine mandate is going to end this mess sooner than later, and it's going to make people feel more comfortable about being out in public with each other."
Kenney said he's prepared for potential pushback from business owners and members of the public.
"Since the very beginning of this pandemic, every decision we made resulted in pushback and complaints from some people, a lot of people, they were all the right decisions to make. Except for one or two that we didn't make the right decision. But you can't let the naysayers push the agenda in the policy. … In the end, it's the right decision to make, the right medical and scientific decision," said Kenney.
William Hankowsky, co-chair of Ready. Set. Philly!, is former CEO of Liberty Property Trust. He said even though the formal group is shutting down, the business people involved are going to continue to meet to keep the momentum going.
"All of them have asked that we keep meeting, and we will continue to do that as we go into 2022, because we think the lesson we have learned is working together is the most effective way to help this city prosper, and this city is the heart of this region," said Hankowsky.
Paul Levy, CEO and president of Center City District, provided the facts and figures of the recovery effort. "Our November survey showed that 93% of restaurants in Center City are reopened. 97% of retailers are reopened, and 92 [new] retailers opened in Center City in 2020 and 2021, with more scheduled to open. Sidewalk seating is at an all-time high. A real symbol of a city that was alive and vibrant."a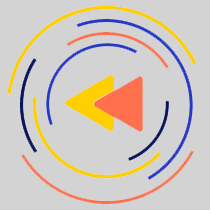 Saturdays just got more interesting.
WHYY is your source for fact-based, in-depth journalism and information. As a nonprofit organization, we rely on financial support from readers like you. Please give today.