Philly Fed analysis shows pandemic economic blows fell unevenly across race and gender lines
Businesses owned by people of color and women were more likely to report losing revenue, and less likely to get federal aid they applied for.
Philadelphia area businesses owned by people of color and women were more likely to report losing revenue in the coronavirus pandemic, and less likely to get federal aid they applied for when compared to white-owned or men-owned businesses, according to a new analysis by the Federal Reserve Bank of Philadelphia.
The results add local data to the growing pile of evidence that the coronavirus pandemic and its economic blows have fallen unevenly across racial and demographic groups. WHYY News has previously reported that Black, self-employed Philadelphians saw their businesses close at higher rates in the pandemic, and received less federal financial support.
"Although all firms in the Philadelphia metropolitan area reported that their revenue decreased and that their employment decreased, those trends were more pronounced for firms owned by people of color and women," said Alvaro Sánchez, the report's author and an analyst on the economic growth and mobility project at the Philadelphia Federal Reserve Bank.
The report, based on Small Business Credit Survey results from September and October 2020, includes input from 570 local small businesses. About half of the respondents were based in the city and half in the surrounding region, which includes counties in South Jersey, Southeastern Pennsylvania, Delaware, and Maryland.
Within that group, 68% identified as white-owned and 32% as Black-, Asian-, or Hispanic-owned, which the Philadelphia Fed aggregated to create the category of owned by a person of color. By gender, 51% were owned by men, 22% by women. The remaining 27% of businesses were owned by a man and a woman. The majority of all businesses surveyed brought in less than $1 million a year in revenue. The U.S. government defines a small business as one with 500 or fewer employees, although the vast majority of survey respondents had nine employees or fewer.
While most small businesses reported loss of revenue in the pandemic, more small businesses owned by women and people of color reported seeing their businesses slide, 91% and 89% respectively, compared with the 82% of white- or men-owned firms. Businesses owned by people of color or women were also more likely to report reducing their staff.
Stark differences also emerged in the number of businesses in the Philadelphia region that received Paycheck Protection Program loans. After two rounds of that funding, 54% of businesses owned by people of color reported that they had received all of the PPP they had requested, while 74% of white-owned firms and 75% of men-owned firms reported that they had. Women-owned businesses fell in the middle, with 64% reporting they had received all they had asked for in federal forgivable loans.
Women-owned firms were also more likely to be rejected totally for PPP funding, with 1 in 10 applicants receiving nothing, a higher number of rejections than was experienced by businesses either owned by men or people of color.
"This really gets to structural issues that are at play … especially in a city like Philadelphia, where we need to make sure that these businesses have relationships with the banking and financing stakeholders that are local," said Sánchez.
By January 2021, some of this impact had already come to light, and community development financial institutions (CDFIs) stepped in to try to make sure small businesses owned by people of color had a fairer shot at the third round of PPP funds, reported Technically Philly.
Such targeted interventions are key, Sánchez said, to trying to rectify patterns of discrimination that a crisis like a global pandemic can exacerbate.
"These small businesses are community assets," he said."And that's why we want to see them return to their pre-pandemic levels of revenue and employment and to grow beyond that."

WHYY is one of over 20 news organizations producing Broke in Philly, a collaborative reporting project on solutions to poverty and the city's push towards economic justice. Follow us at @BrokeInPhilly.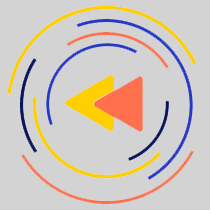 Saturdays just got more interesting.
WHYY is your source for fact-based, in-depth journalism and information. As a nonprofit organization, we rely on financial support from readers like you. Please give today.