Activists honor Walter Wallace Jr., nearly six months after Philly police fatally shot him
Sunday's demonstration at Malcolm X Park aimed to shed light on how Wallace aligned with Black Lives Matter and how the music he wrote reflected those beliefs.
Updated: 6:30 p.m.
___
About 100 people have gathered at West Philadelphia's Malcolm X Park to honor Walter Wallace Jr., the 27-year-old Black man who police fatally shot in October.
The event kicked off with a drum line and chants of "long live Walter Wallace."
"Tomorrow is six months to the day that police murdered Walter Wallace," said YahNé Ndgo, who helped organize Sunday's event. "We want to make sure that people always remember what happened."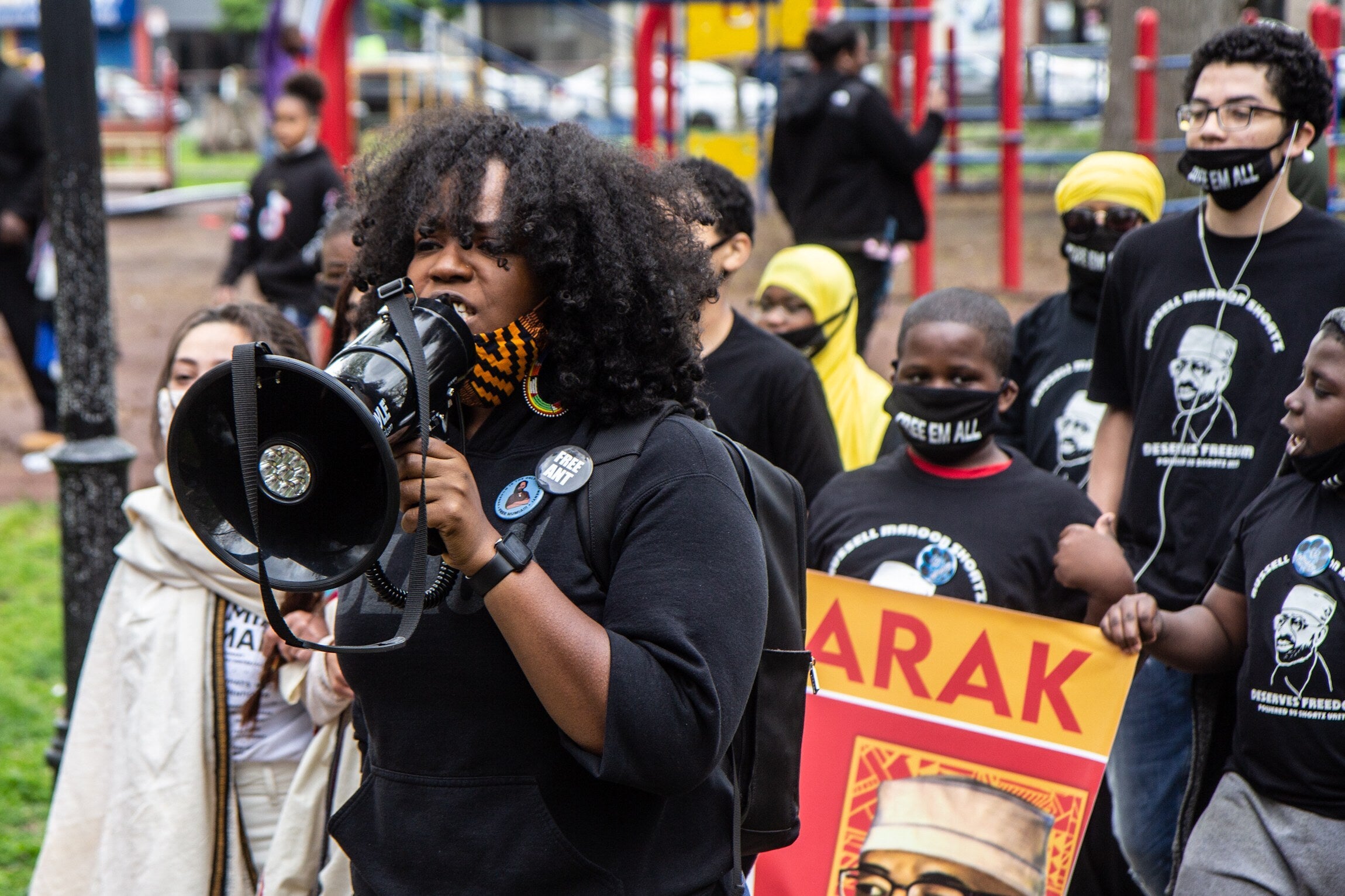 Wallace loved life, said his wife, Dom Wallace, who wanted the event to reflect her husband's life. Indeed, the atmosphere was celebratory and family-friendly, with groups offering free food, books, and clothing. There was even a bouncy house for children.
"My husband loved to party, so it's a block party … liberation, justice, everything — for the people," she said.
Dom Wallace, Walter's wife, said she wanted today to reflect her husband's love for life. "My husband loved to party so its a block party, park party, liberation, justice party," she said. There's free food, books,clothes + a bouncy house pic.twitter.com/uXZEoYynhP

— Ximena Conde (@RadioXimena) April 25, 2021
Wallace was in the middle of a mental health crisis when his family called police asking for help. When officers arrived at his Cobbs Creek home, Wallace was holding a knife and walking towards an officer while his mother tried to deescalate the situation.
Less than a minute from arriving on the scene, Officers Sean Matarazzo and Thomas Munz opened fire, killing Wallace. The shooting was caught on video by a bystander, as well as body-worn camera footage later released by police, and was followed by protests calling attention to police brutality.
To date, no criminal charges have been filed against Matarazzo and Munz. A joint investigation by the Philadelphia Police Department's Officer Involved Shooting Investigation Unit and the Philadelphia District Attorney's Office is still underway.
In the meantime, the PPD has removed Matarazzo and Munz from active duty.
Ndgo said people might know about the moments before Wallace's death, but they should know who Wallace was as a person.
The demonstration at Malcolm X Park aimed to shed light on how Wallace aligned with Black Lives Matter and how the music he wrote reflected those beliefs. In between speakers, the crowd got to hear Wallace's song "Black Hearted," which called attention to police brutality.
About 100 people are gathered in Malcolm X Park in West Philly to honor Walter Wallace Jr, who police shot and killed a few blocks away 6 months ago.

Wallace's family is here, speakers are talking about history of local Black liberation movement, groups are doing mutual aid. pic.twitter.com/kSj0WYfBmf

— Max M. Marin (@MaxMMarin) April 25, 2021
Walter Wallace Sr. described his son as someone who had a deep love for his city, its people, and of course, its sports teams.
"The Eagles, Flyers, soccer, any Philadelphia team, he was there," said Wallace's father, who also said his son was a doting father.
"He loved his kids," he said. "He took them to the parks, played games with them, showed them how to read and write. He did what any ordinary father did."
For Dominique Wallace, his wife, the day also served as a way to give back to the community.
"Because the community gave to me in my time of sorrow and need," she said. "My husband, he did this on a regular basis. Somebody called him in need, my husband was there."
Joined by her two other siblings, Wallace's older sister Lakitah Wallace told the crowd how the group was tight-knit and just how much her brother is missed.
"Black lives matter," said Lakitah. "We can't get his phone calls, we can't get his texts, we can't get a million rings at the door, we can't pop up visits any time of the day. None of it."
Sunday was the final installation of weekend rallies put together by supporters of Mumia Abu-Jamal, who is serving a life sentence for the 1981 murder of Philadelphia Police Officer Daniel Faulkner. Sunday's speakers also called for the release of former Black Panther, Russell "Maroon" Shoatz, who was one of six people convicted for the murder of Police Sgt. Frank Von Colln during an attack on a Cobbs Creek police station in 1970. Shoatz is serving life without parole.
Ndgo said there are many threads connecting Wallace's death and Abu-Jamal's incarceration.
"We consider that the state is at war with Black people," said Ndgo, calling the over-policing of Black communities an "occupation."
Abu-Jamal has maintained his innocence and claimed prosecutorial and judicial misconduct. Supporters say Abu-Jamal was targeted because he spoke out against police brutality.
"They often sanction Black communities," said Ndgo of police, "prevent us from having the resources that we need so that we can operate at our best, so the result is, as Malcolm X said, they maneuver the people in the Black community into criminal activity as a form of survival. Then they can imprison us and use our bodies for capital purposes.
Activist Robert Saleem Holbrook speaks to a crowd about Russell Maroon Shoatz at Malcolm X Park in West Philadelphia on April 25, 2021. (Kimberly Paynter/ WHYY)

Organizers Krystal Strong (left) and YahNé Ndgo (right) led a rally at Malcom X Park to remember Walter Wallace Jr., a 27-year-old man killed by Philadelphia police in October 2020. (Kimberly Paynter/WHYY)

Blakk Rapp M.E.D.U.S.A. performs in honor of Walter Wallace Jr. at Malcolm X Park in West Philadelphia on April 25, 2021. (Kimberly Paynter/ WHYY)

Jon McKay, founder of Life Outside the Streets, talks to the crowd about mental health in communities at Malcolm X Park in West Philadelphia on April 25, 2021. (Kimberly Paynter/ WHYY)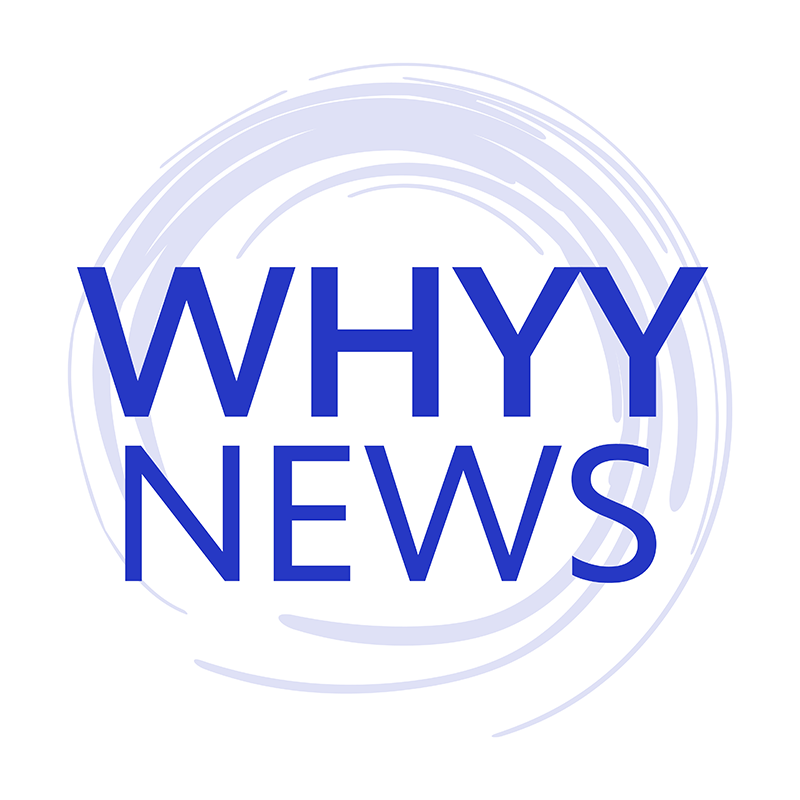 Get daily updates from WHYY News!
WHYY is your source for fact-based, in-depth journalism and information. As a nonprofit organization, we rely on financial support from readers like you. Please give today.