Poll: What do you think of The Provence?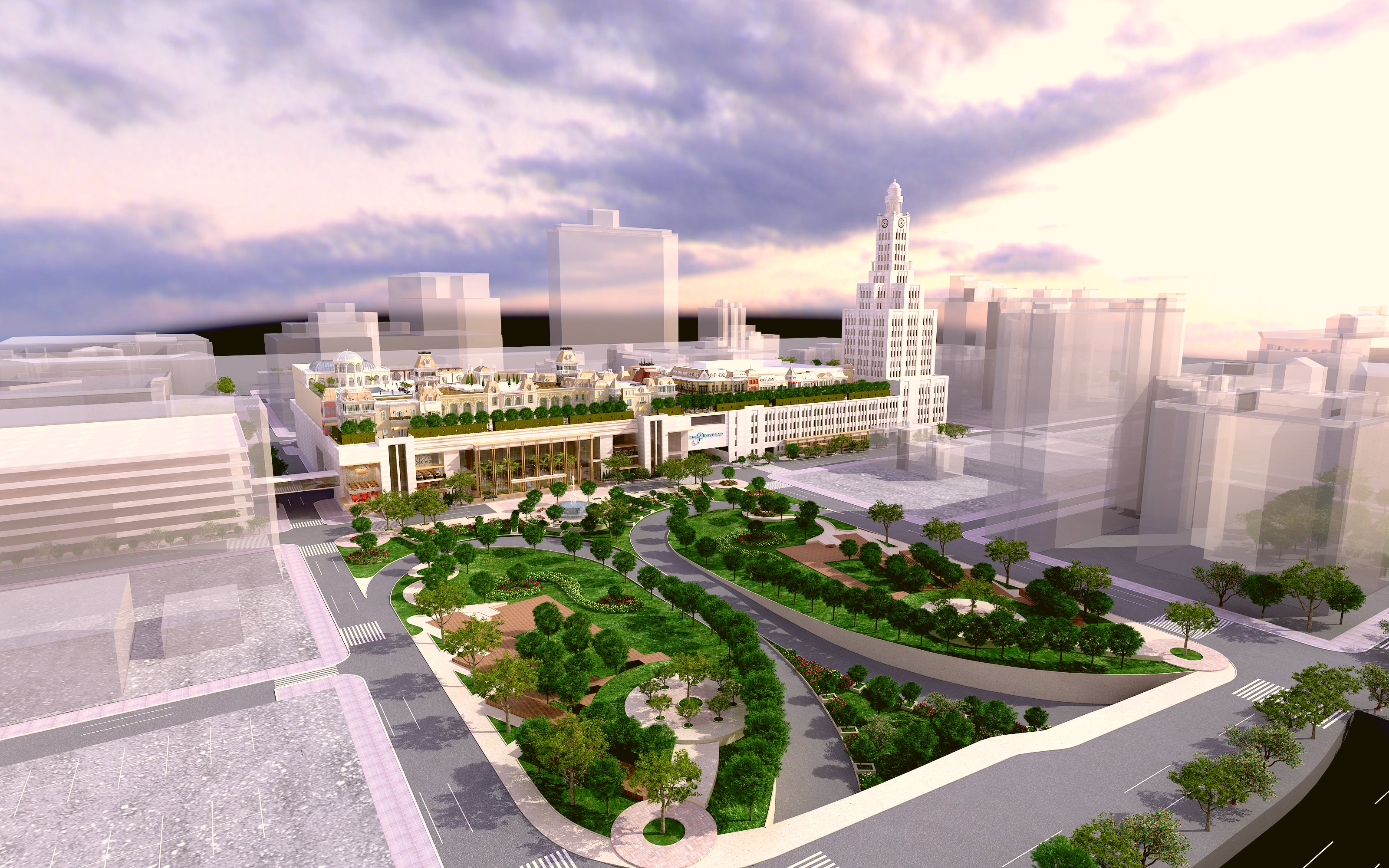 Bart Blatstein unveiled his grand plans for The Provence, a Francophilic casino/resort/hotel/entertainment complex at Broad and Callowhill at the former Inquirer/Daily News headquarters on Wednesday night and we want to know what you think.
Spend some time staring at the rendering above. Think about what this space looks like now. Consider the scale of Blatstein's transformative Piazza at Schmidt's project. It feels like this could possibly happen – if a whole lot of stars align. Blatstein has proven that he can do major redevelopment projects, and he has a lot of political and financial muscle in his corner rooting for The Provence's success. And he's captured the attention of folks beyond Philly.
I was recently riding Amtrak to Philadelphia, when a New York City real estate investor (en route to DC) sitting next to me struck up a conversation. After we talked a bit about our respective lines of work, he said: All I know about Philly is that Bart Blatstein wants to build a casino. What's the holdup? When's that going to happen? It sounds great. People are watching.
I see great hope in the development activity that is happening on North Broad Street – Eric Bloomenfeld's projects north of Spring Garden, and Bartistan between Spring Garden and the Convention Center – but plans for The Provence read as alien and antiurban. (They look better than SugarHouse – our casino/warehouse on the Delaware – but that's not hard.) I appreciate that the Callowhill side of the building isn't an impenetrable solid mass, but rather glassy and open to the street. The really offensive idea to me is the rooftop fantasy street in our real live city. This isn't revitalization, it is separation. Instead the idea is to create a parallel universe that is more akin to Epcot Center that Philadelphia. And from the renderings, it smacks of the "lifestyle centers" (aka swanky stripmalls) that you see in parts of New Jersey and greater Los Angeles. Or heck, Vegas. It's fake urbanism, dressed up with some architectural flourishes. Nothing says classy like France, right?
Earlier this year when Blatstein initially floated his plans for a casino at the old Inquirer/Daily News HQ, Eyes on the Street polled readers about the concept and 65% of our readers think that the last thing North Broad Street needs is a casino. What say you now, Streeters? You've heard my first impressions, tell us yours.
What do you think of The Provence?
[polldaddy poll=6637629]