Planning for a new day at 19th Street Baptist Church
"I bring enthusiasm, I bring passion," were 19th Street Baptist's new pastor Rev. Wilbur Winborne's words at a February 8th meeting of the congregation with students from PennDesign. Students from the school's Graduate Program in Historic Preservation* with Professors Frank Matero and Aaron Wunsch presented their findings from a yearlong effort to document the building, diagnose material and structural problems, and create solutions for its conservation. The students' solutions are part of a focused effort to restore the Furness and Hewitt church. They see their work as a stepping stone for the congregation to apply for much-needed grants to stabilize and restore the church.
The 140-year-old 19th Street Baptist Church, designed by Furness and Hewitt in 1874, was certainly not want for passion or enthusiasm in recent years. Professionals in the conservation field as well as those at Penn have exhibited interest in the building's long-term preservation and conservation issues.
A lack of funding sources and a dwindling congregation after the passing of Reverend Walker three years ago acted as barriers to those efforts. These obstacles were still in place in Fall 2013 when Penn students previously presented their findings with some trepidation that the church lacked a support system in the form of a strong, active congregation. But, what seemed like a dire situation regained some hope with Reverend Winborne's recent arrival in January.
So the question facing 19th Street Baptist becomes: Can the new energy that Rev. Winborne is bringing to the table result in a more cohesive approach to fixing the building? The congregation is certainly more energized, but this new enthusiasm could have some drawbacks.
Wunsch is "optimistic that things will happen in a more concerted way," after years of neglect, but he is wary about what he sees as a "lack of communication." With the arrival of the new pastor and the presentation of the students' findings developed over more than a year of coursework, the congregation is eager to start the rehabilitation process. While this new wave of positive energy seems to bode well for the church's future, there is also a danger in the enthusiasm. Misdirected enthusiasm could lead to a haphazard approach to preservation efforts, which may not prioritize the most urgent repairs.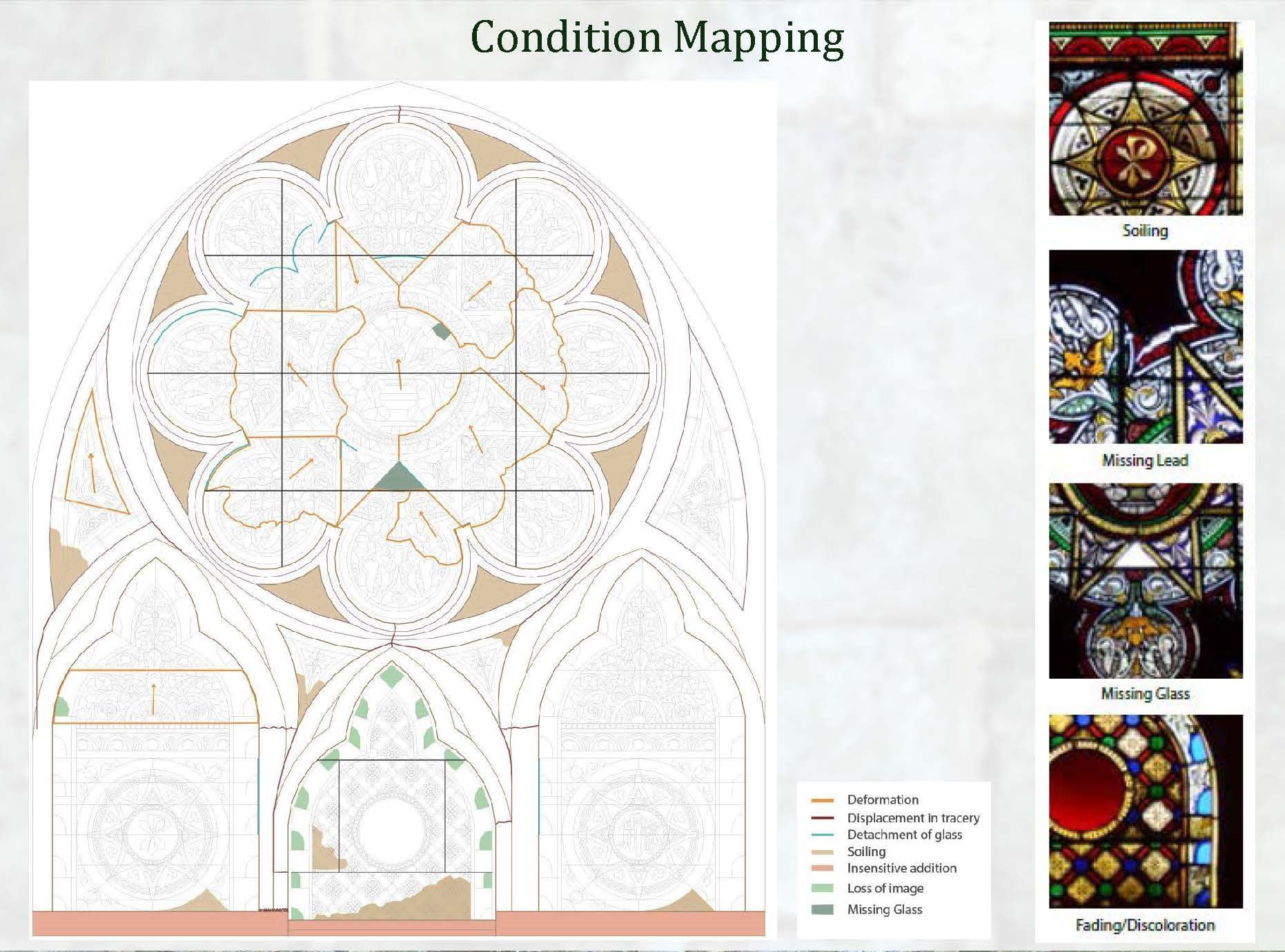 Significant conservation issues, partnered with both temporary and long terms fixes, were highlighted in the Penn students' February presentation. Students identified the following issues plaguing the building in the roof framing: column displacement, decayed joists ends and column bases, and termites. They also identified problems with the church's signature tower including plant growth, failing exterior masonry, and rotted joists. Of these the most pressing issues are sealing the building from moisture and exterminating termites. The first step in this process will be re-roofing the building with asphalt shingles to prevent leaks –an effort that has been partially completed due to the efforts of Professor Wunsch and congregation members.
In order to safely continue with efforts to save the building, the nave floor will need stabilization so more detailed restoration work can commence on the interior. And of course, there is still the building's characteristic serpentine stonework, which will need to be reconnected to the exterior wall and repaired.
The congregation has yet to adopt a conservation plan to use as a roadmap through priority repairs. In an environment where the budget is stretched thin, any disorganization could lead to misallocation of funds and possibly worsen the building's condition and limit its longevity. Meanwhile, after a hard winter, the roof continues to leak, masonry continues to detach, and the building is not becoming more stable. In addition to the church's budgetary constraints, the building lacks an up to date estimate for the cost of repairs, which makes it difficult to plan and prioritize repairs.
Repairs seem like a daunting task, especially in an environment where funds are scarce. If the 19th Street Baptist congregation officially adopts the conservation plan developed by Penn, there is greater hope for a comprehensive preservation approach. The church plans to launch a website in the coming months to help fundraise for work on the church building.
As Winborne aptly stated during the meeting "it doesn't start with a check, it starts as a plan." Until the congregation establishes an official plan and funding strategy the forecast for Furness and Hewitt's church remains hazy but hopeful, with the support of Penn and an energized congregation.
* DISCLOSURE: Lee Riccetti is a student in PennDesign's Graduate Program in Historic Preservation. PlanPhilly is a project of PennPraxis, the applied research arm of PennDesign.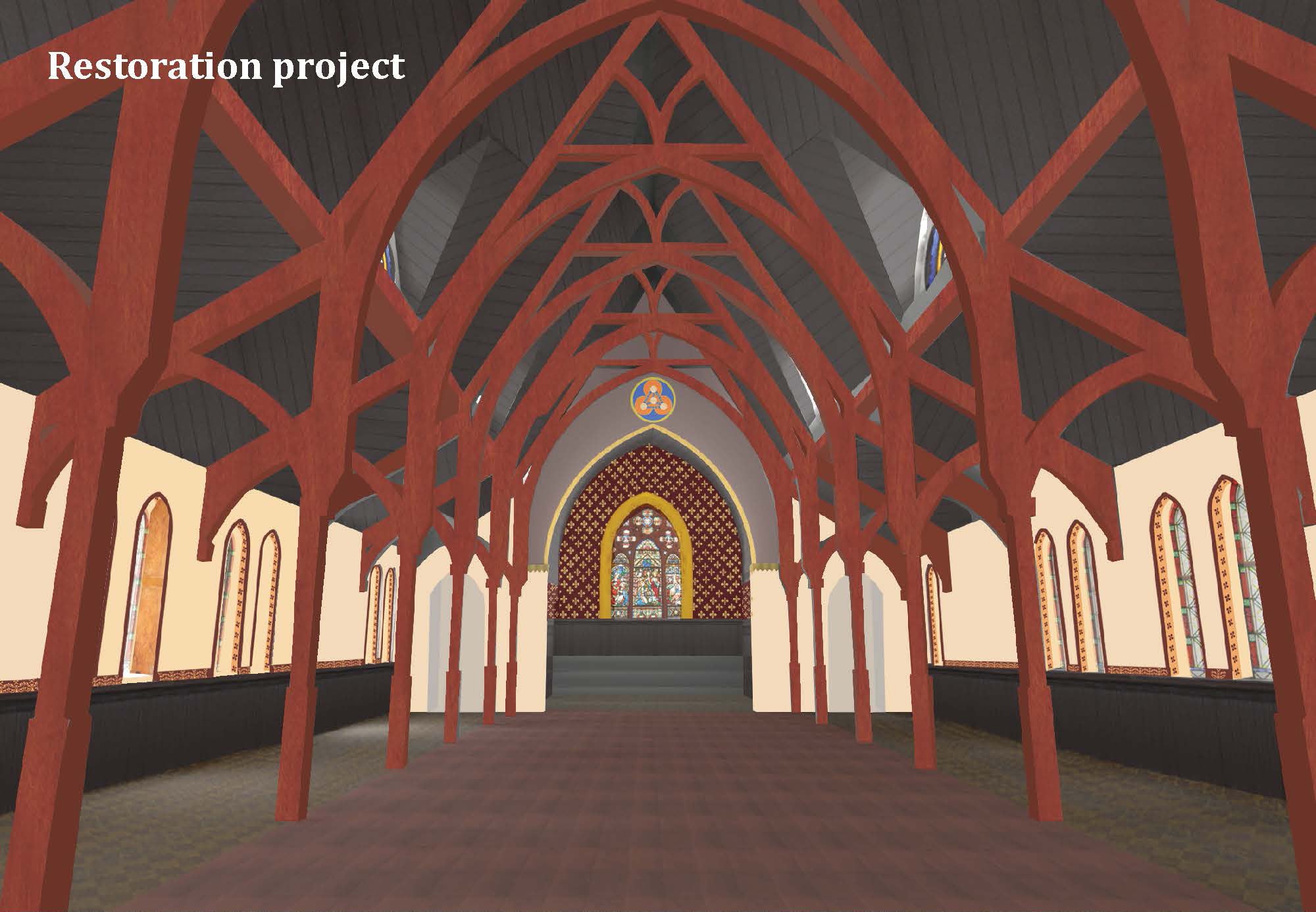 WHYY is your source for fact-based, in-depth journalism and information. As a nonprofit organization, we rely on financial support from readers like you. Please give today.