City to apply for funds to cap portion of Vine Street Expressway through Chinatown
The federal grant would come from a program designed to reconnect communities separated by highway construction.
Philadelphia is taking steps to cap a portion of the Vine Street Expressway that cuts through Chinatown, a long sought-after upgrade that supporters say would help right historic inequities, while making the neighborhood a safer and healthier place to live and work.
In partnership with the Philadelphia Chinatown Development Corporation, the city will soon apply for a federal grant through the Reconnecting Communities Pilot Program. The new initiative is an offshoot of President Biden's $1 trillion infrastructure bill that's designed to improve roadways that create barriers to "mobility, access, or economic development," according to the program's website. 
Christopher Puchalsky, director of strategic initiatives with the Office of Transportation, Infrastructure and Sustainability, said the city is seeking a planning grant through the program, which is slated to end in fiscal year 2026.
The grant would be used to develop a final concept for the project, which is expected to address an area between 9th and Broad Streets, including where those blocks cross Vine Street. The funding would also go towards determining what kind of project is possible from an engineering and economic standpoint, he said.
"This work, unfortunately, had to sit for a few years. And now we're looking forward to picking it up now that we have a real federal partner," said Puchalsky.
Under the program –– pushed for by U.S. Reps. Dwight Evans of Philadelphia and Lisa Rochester of Delaware –– planning grants cannot exceed $2 million. And Puchalsky said there's about $1 million for this project and others in Mayor Jim Kenney's proposed budget.
The city and PCDC also plan to seek support from the William Penn Foundation and the Knight Foundation's program in Philadelphia.
"It'll take us a few years to get to the point where we're able to put in for construction, but we are hoping to maintain a timeline so that we can apply [for additional federal funding] before the five years of the bipartisan infrastructure law is up," said Puchalsky.
"It's an ambitious timeline," he added.
Construction of the Vine Street Expressway began in the 1980s, following years of fierce opposition from Chinatown residents, who argued the inner city highway would negatively impact the neighborhood, including its cultural character.
In the decades since it opened, organizations in Philadelphia have received federal grants and other forms of assistance to help mitigate the impacts of the highway and plan future work. And Chinatown residents have sought government funding for pedestrian safety improvements for years, including capping the Vine Street Expressway.
"From the standpoint of a community member, never in my lifetime did I imagine that this opportunity would come about," said John Chin, executive director of PCDC.
Chin, who has advocated for capping the expressway for years, said the project would make crossing Vine Street far less dangerous by making the roadway pedestrian-friendly instead of car-friendly.
He's also hopeful that it would repair a neighborhood that has often been compromised by large-scale projects over the years, including the Pennsylvania Convention Center.
"We've heard repeatedly that Chinatown has to take this one on the chin for the greater good of the city. This has happened too often for low-income neighborhoods and neighborhoods of color. I think Reconnecting Communities is an admittance by government that they've wronged our neighborhoods, and they want to help us correct those wrongs," said Chin.
The grant opportunity comes as efforts move forward to partially cap a section of Roosevelt Boulevard in the Nicetown section of the city.
Philadelphia is also working on a highway cap over Interstate 95 at Penn's Landing. Construction on that project is now expected to start in 2023 as a result of delays caused by the pandemic and other factors.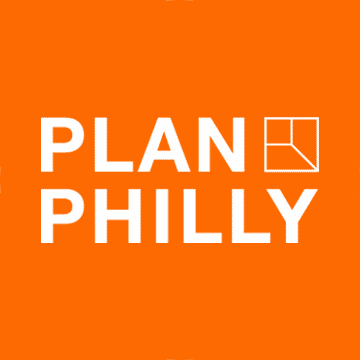 WHYY is your source for fact-based, in-depth journalism and information. As a nonprofit organization, we rely on financial support from readers like you. Please give today.