Philly Tech Week picks for the plannerdly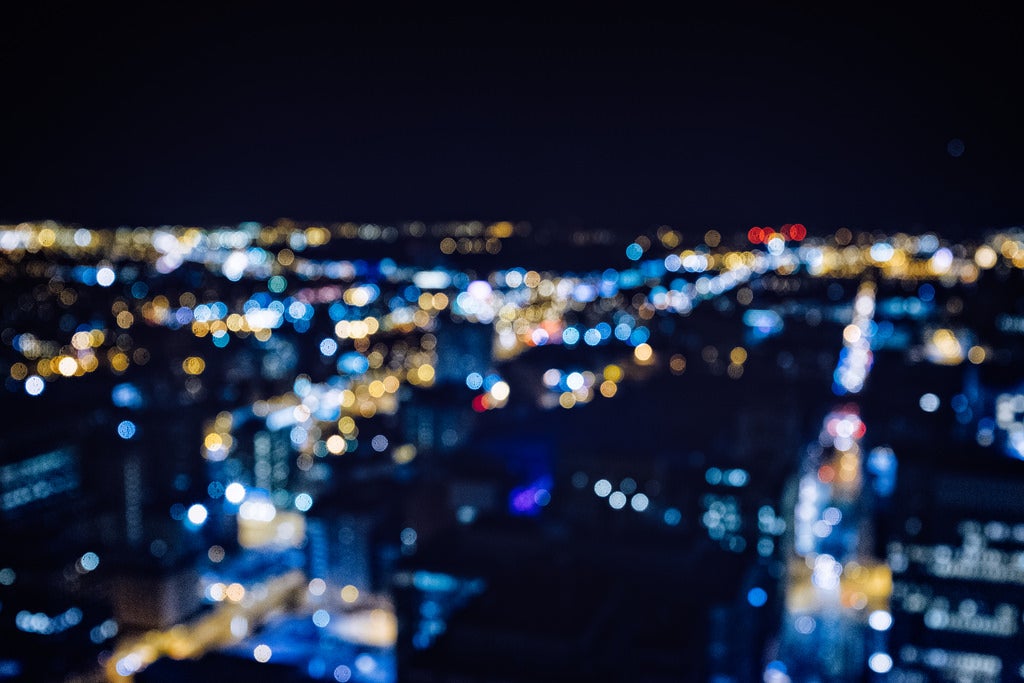 A welcomed and now familiar harbinger of spring, Philly Tech Week is back beginning Friday, April 4. The weeklong event series celebrates technology and innovation in Philadelphia and has a robust offering of events that PlanPhilly's plannerdly readers may be especially interested. We've detailed our top Philly Tech Week picks below and encourage you to check out the full calendar of 140 events running April 4-12.
Saturday, April 5. 7pm – 10:30pm. The Oval, Benjamin Franklin Parkway and 21st Street. Emerging outdoor gathering hub, The Oval, will be transformed into an arcade for a night of games by local developers like Cipher Prime, Hive 76 (DDR Connect Four!), Shenandoa Studio, PHL Collective, Ninja Warfare and more. A giant game of Tetris will be played on the Cira Centre. This Tech Week kickoff wouldn't be complete without more than 10 Philly food trucks and a Yards beer garden. [UPDATE: Rain is expected Friday evening, so this event has been rescheduled for Saturday.]
Monday, April 7. 3pm – 5pm. CITYCOHO, 2401 Walnut Street. OpenAccessPHL will lead a discussion with leading civic-minded, engaged Philadelphians about their work at the intersection of technology, entrepreneurship and innovation. Plannerds may be especially interested in what roundtable participant John Grady, Philadelphia Industrial Development Corporation president, has to say.
Thursday, April 3. 3pm – 4:30pm. City Hall, Broad Street and Penn Square. City Council will host a discussion on growing Philly's entrepreneurial efforts and creative class.
Wednesday, April 9. 11:30am – 1:30pm. University City Science Center, Quorum, 3711 Market Street, 8th Floor. Philadelphians don't need to limit their support sources to the city limits. This panel will bring out-of-market venture capitalists to the table to discuss making investments in Philly and along the northeast corridor.
Wednesday, April 9. 6pm – 8pm. The new apartment listing site that aims to "disrupt the apartment industry" will officially be on the market as of Wednesday night. This new site allows potential renters to schedule a 24-hour stay in an apartment they're considering.
Wednesday, April 9. 6:30pm – 9pm. Philamoca, 531 N. 12th Street. Step back in time and watch short archival films on mapping, cartography and planning that date back to the 1940s. "Data for Decision" (1947), the event's feature, celebrates the first ever use of digital analytical map making.
Thursday, April 10. 8am – 10am. Temple University, 1801 Conference Suite, 1801 Liacouras Walk. Head to Temple University Thursday morning for a Q&A on getting more citizens involved in the civic innovation community. Plannerds, take note: Jeff Friedman, co-chair of the Mayor's New Urban Mechanics, and Rob Kulathinal, a Temple University faculty member leading Apps & Maps, will participate in the Q&A.
Thursday, April 10. 4:30pm – 6:30pm. Location TBD. We've brought open data thinking into the government, now how do we transfer that potential into the classroom and teach students to use real data to think about real problems and real needs?
Friday, April 11. 2pm – 6pm. Liberty Lands Park, 926 N. American Street. Last month the City agreed to officially rename North 3rd Street "N3RD Street," an homage to the corridor's thriving tech businesses. On Friday, Tech Week and the City will come together for an official naming ceremony, complete with food, drinks and festivities.