Philly offering 1,000 free trees for residents to plant at home
As Philadelphia prepares to usher in the fall season, the city is giving away more than 1,000 trees for residents to plant on their own property.
The giveaway is spearheaded by TreePhilly, a Philadelphia Parks & Recreation (PPR) program run in partnership with Fairmount Park Conservancy.
TreePhilly, with the help of 36 community organizations, will deliver trees and host seven no-contact pickup events for residents whose neighborhoods need trees the most.
The program will supply residents with the essentials — the tree, mulch, and information about planting and caring for your tree — but residents are responsible for the physical planting.
Fairmount Park Conservancy Executive Director Maura McCarthy said planting trees is part of improving the community's long-term public health.
"Trees provide essential services for city residents," McCarthy explained. "They lower stress levels, improve our respiratory health, and cool our homes on hot summer days."
Since 2012, TreePhilly has given away more than 25,000 trees.
The program's goal is to establish a "healthy canopy of trees" to support Philly neighborhoods in a way that boosts public health, PPR spokesperson Alain Joinville said in a statement.
Over the past 14 years, there have been 139 heat-related deaths citywide, according to city records.
During the summer, heat disproportionately impacts low-income neighborhoods and communities of color. Areas like Hunting Park, where residents are predominantly Latino and Black, have surface temperatures up to 22 degrees higher than in the city's leafier areas.
Philadelphia officials acknowledge the disparate effects from heat largely stem from discriminatory practices like redlining, which led to decades of disinvestment in low-income communities nationwide.
How to get involved
Registration for The Community Yard Tree Giveaway Program opens Tuesday, with citywide pick-up events scheduled for Oct. 17 and Nov. 21.
The program is open to all city residents, though residents must pre-register for an event to receive a tree, and trees must be planted in the ground. PPR spokesperson Joinville explained that pots would be insufficient in supporting the tree's root systems, preventing the tree from reaching maturity and providing sought-after shade.
For residents in high COVID-risk populations and those unable to pick up a tree in a car, the city is offering door-to-door delivery.
Deliveries and neighborhood events will take place throughout the fall and will abide by social distancing guidelines to mitigate the spread of COVID-19.
The fall giveaway will expand on the program's spring iteration, which TreePhilly says successfully piloted safe models for distribution amid the coronavirus pandemic.
For more information on how to register and find out which tree is right for you, TreePhilly has you covered.
___
PlanPhilly's Catalina Jaramillo contributed reporting.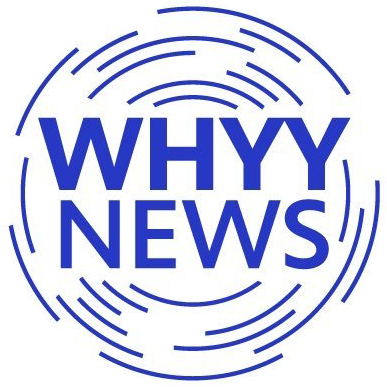 Get daily updates from WHYY News!