Philly musicians scream, sweat, strip to rock out in a lockdown
"When there is an audience, I am involved with the audience and I thrive off their participation. But it's the music that ultimately injects that electricity into me,"
Listen
4:16
Micky James has created a historical anomaly: a 2020 live rock album.
During the pandemic shutdown when all live music venues were shuttered – and remain shuttered still – "Micky James Live at the Met: the Philadelphia Special" was recorded over the winter at the Metropolitan Opera House on North Broad Street, and released in February 2021.
The release is an eight-song EP and video performed from the stage of the Met, with its 3,500 seats empty. The four-piece band formed a circle facing each other, with James wrapped in gold-glitter fringe and bell bottoms. He wails and moans and struts across the stage.
The fifth member is the cameraman, weaving in and out of the circle of musicians in a choreographed dance that captures the high points of the music.
It's loud, propulsive, and outlandish. At one point, the band is building toward a crescendo and James cries out, "Hey, Philly! You all right?," which presumably would have brought cheers from the crowd, had one been present.
"I think we're really just feeding off each other's electricity," said James in a Zoom interview from Princeton, N.J., where he grew up. "I thought it felt special for us to play to each other, and then you get glimpses of this empty opera house."
James had been the frontman of the band Karma Killers, a punk-infused, pop-rock band that found moderate success before it broke up in 2017. As a solo artist, James leaned into T. Rex and MC5 influences to get a more over-the-top glam sound and stage presence.
But then the pandemic hit. Strutting doesn't work as well when there's nobody there to watch. James launched a series of web videos where he played solo covers, like ABBA's "S.O.S." and the Strokes "Someday." He called it Mick at Nite, a play on Nickelodeon's Nick at Nite with TV-inspired visuals: James would green screen himself into the set of Friends, or into Jetsons animation.
Despite all the pivots musicians have taken in the past year to find an audience, playing digital live streams pale against the energy of a live rock audience. James' solution was to simply pretend one is there, then let it all hang out.
"When there is an audience, I am involved with the audience and I thrive off their participation. But it's the music that ultimately injects that electricity into me," he said. "Even when we're rehearsing in a rehearsal room, I'm moving around. I can't help but move to the music."
Rock 'n' roll can be livestreamed, however, judging by what has been happening in the South Philadelphia home of Adam Weiner. He has spent the last year defying the internet odds by livestreaming high-energy shows twice a week from his spare bedroom. Armed with only a piano and a guitar player on the other side of the room – Will Donnelly from Weiner's band Low Cut Connie – every Thursday and Saturday Weiner performs "Tough Cookies," part concert, part mental health check-in, and part tent revival meeting.
Weiner will stand on the furniture or fall to his knees as the music moves him. He will implore viewers to put their hands in the air. Often starting in a robe and undershirt, he will shed clothes midway through the performance.
To date, he has streamed 81 performances, attracting between 1,500 – 2,000 viewers each time with significantly more on special occasions: Weiner said on New Years' Eve 2020 he had about 100,000 people watching. Hospital nurses stream "Tough Cookies" for their COVID patients. The show even landed Weiner a spot on New Yorker magazine's list of Pandemic People of the Year.
As the principal songwriter, singer, and piano player for Low Cut Connie, Weiner has spent the past 10 years developing what he calls his "stage IQ" to work an audience. He describes it as "this, like, antenna in the back of my head," he said.
Weiner claims to sense what his unseen audience needs through the internet, and during the pandemic they need more than catchy songs.
"Birthday parties, funerals, church services, rock 'n' roll shows, they all have different functions, but all those things were taken away over the last year," he said. "This is so important to do this broadcast that people can have an emotional processing and a feeling of being part of something live that they can't otherwise during this time."
Last September, the week that Weiner was getting ready to perform his 49th "Tough Cookies" show, Supreme Court Justice Ruth Bader Ginsberg died. To memorialize the moment, Weiner donned a yarmulke, as did Donnelly on guitar behind him, and read kaddish — a Jewish prayer for the dead. His Hebrew was a little choppy, but he got through it.
"It's been a long time for me," he chuckled for the camera.
"I know that most of my viewers are not Jewish and don't know what kaddish is. Some of them are from Australia, Iceland, Ireland, South America, they don't know Ruth Bader Ginsburg. It was interesting. Everyone was tapped into that moment," he said. "They wanted to know about her, why she was important to me, why she was important to the country. It's one of those moments where I could feel the scope of the 'Tough Cookies' show expanding."
The scope of "Tough Cookies" could be expanding, yet again. Pennsylvania Lieutenant Gov. John Fetterman, who is running for U.S. Senate, plans to make a guest appearance on the show in the next few weeks, to talk about his favorite live concerts.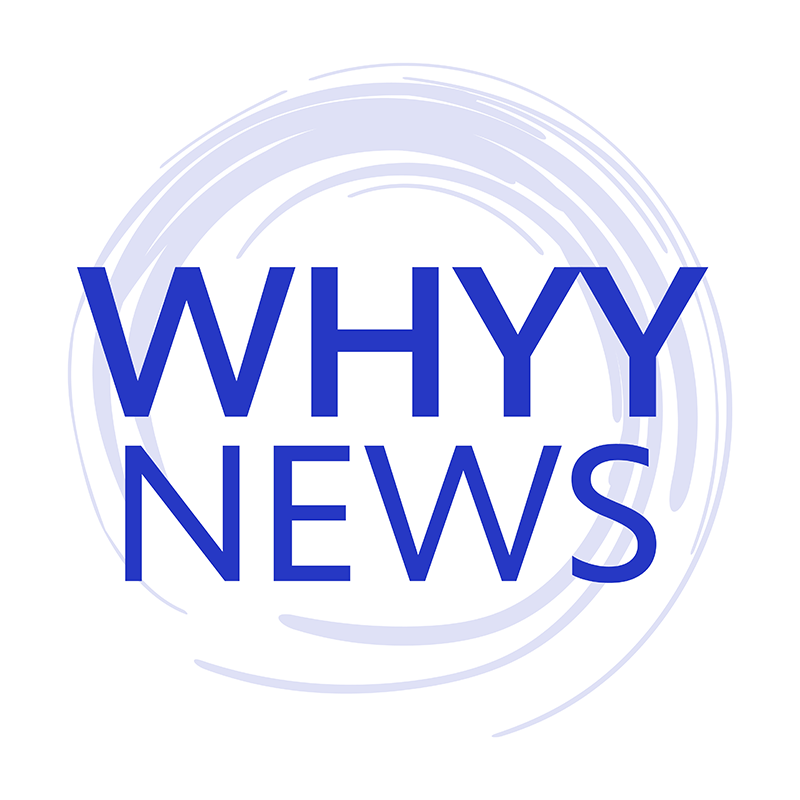 Get daily updates from WHYY News!
WHYY is your source for fact-based, in-depth journalism and information. As a nonprofit organization, we rely on financial support from readers like you. Please give today.