First public hearing of Philly LNG export task force draws criticism for blocking community input
The Philadelphia LNG Natural Gas Export Task Force is charged with studying the feasibility of bringing an LNG export terminal to the Port of Philadelphia.
This story is part of the WHYY News Climate Desk, bringing you news and solutions for our changing region.
From the Poconos to the Jersey Shore to the mouth of the Delaware Bay, what do you want to know about climate change? What would you like us to cover? Get in touch.
---
A public hearing by the newly formed Philadelphia Liquefied Natural Gas Export Task Force drew criticism Thursday morning as opponents say their testimony was rejected and several members of the public were blocked from attending in person.
State Rep. Joe Hohenstein (D-Phila.), a member of the task force who represents the River Wards, held his own press conference at The Navy Yard where the hearing took place. Hohenstein criticized the bi-partisan task force, saying members blocked public comment from critics.
"We can't just pick one winning solution out of the fossil fuel industry and tell people that this is what they've got to take in their own communities," Hohenstein said. That's not the way it works. Open debate means we talk about all the options."
The attendees who were refused entrance were told it was due to capacity issues, but the hearing was live-streamed and could be viewed remotely.
The boom in new LNG, or liquefied natural gas, export facilities nationwide has garnered criticism from climate activists who say it will result in further natural gas production and lead to increased greenhouse gas emissions at a time when the focus should be on building out renewables.
This particular hearing focused on safety, something of concern to the communities that line the Delaware River.
Former Gov. Tom Wolf signed into law Republican-sponsored House Bill 2458 in November 2022, allowing a bipartisan task force of elected officials to study the "existing obstacles, economic feasibility, economic impact, and the security necessities" to have the Port of Philadelphia serve as an LNG export terminal. State Rep. Martina White (R-Phila.) chairs the task force. Other members include Republican Senator Gene Yaw, Democratic Senator Tony Williams and Rep. Hohenstein.
At the conclusion of their research period, the task force will create a final report complete with recommendations. However, Hohenstein, who represents the River Wards, takes issue with the lack of transparency.
The meeting itself was not well publicized. Tracy Carluccio from the Delaware Riverkeeper Network said she only found out about it last week.
"Apparently there was a notification in the Inquirer," she said.
Hohenstein invited Zulene Mayfield, of Chester Residents Concerned for Quality Living (CRCQL), Fred Millar, a national expert on the safety of fossil fuels transportation, Tom Schuster, of Sierra Club's Pennsylvania Chapter, and Fermin Morales, a union electrician for IBEW local 98 and member of Philly Boricuas to testify at Thursday's meeting.
But those participants were rejected by White. Hohenstein already had safety concerns about the possibility of an LNG export terminal.
"Despite my reservations, I placed my trust in the chair of this LNG task force that we would have an open debate that would provide a space for the voices of environmental justice communities so that they could speak truth to power. That trust has been lost and it will take much to regain it," Hohenstein said.
Dave Foster, a spokesperson for Rep. White, said in a statement attributed to White that Hohenstein "has his facts wrong."
"This is an exploratory, fact-finding bipartisan task force supported by Govs. Wolf and Shapiro," said Foster in a text message. "No decision of any kind has been made. Hohenstein gave us the names of those he wanted to testify after the slots for the testifiers was filled for this first of three hearings."
Foster said that while it was too late to include additional witnesses, the public can still submit written testimony. He says two more public hearings will provide opportunities for people to speak.
Foster said a representative from PennFuture was on the panel and criticized the proposal.
Plans for a large LNG facility and export terminal in the city of Chester along the Delaware River have been discreetly shopped around to current and former elected officials across the region. Mayfield said it is unfair that Chester has to bear the brunt of industry and environmental pollution.
"This committee and that process is deceptive," Mayfield said. "It reeks of systemic racism when you lock out a community that you know will be affected and impacted. And we're not allowed to speak? So our motto is: No decisions about us without us. When you hide things and you inherently do things the wrong way without consideration for people, that is never a good sign. That is never a good thing.".
She asked that the task force give residents and concerned community members equal footing in the process.
Nevertheless, she said Chester residents will remain engaged whether or not they are included in the fact-finding.
"We don't quit. You can't buy us and we don't back down. Whatever they told you about us, if you want to bring this shit to Chester, you better put your boots on. Because we're going to fight you with everything and don't think we're alone," Mayfield said.
Correction: A previous version of this story said it is a Republican dominated task force. It is a bipartisan task force proposed by Republicans, approved by the legislature as well as former Governor Tom Wolf.
The story also includes updates from Rep. White.
Susan Phillips contributed to this article.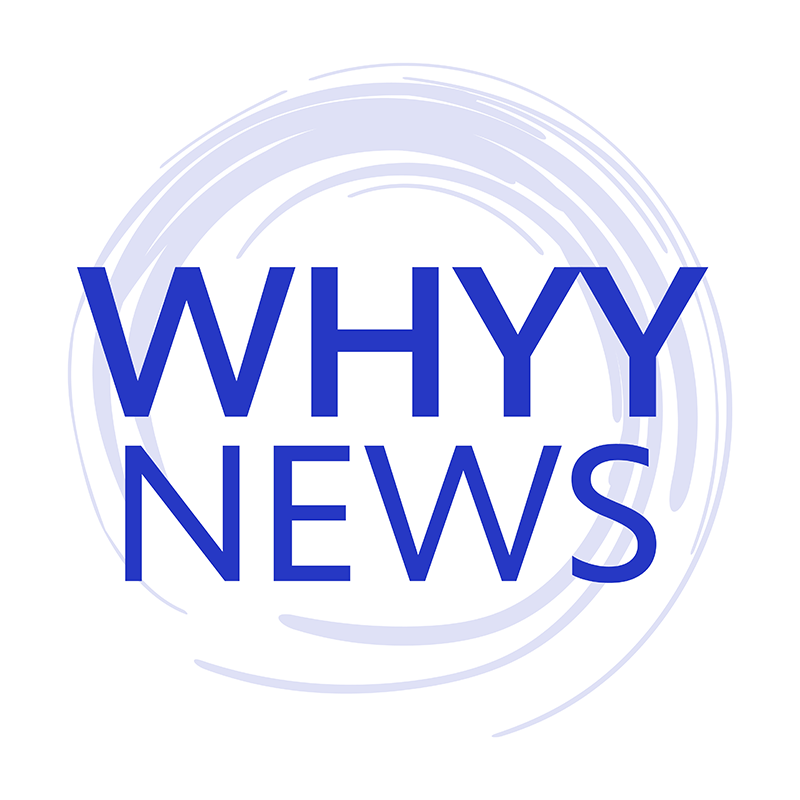 Get daily updates from WHYY News!
WHYY is your source for fact-based, in-depth journalism and information. As a nonprofit organization, we rely on financial support from readers like you. Please give today.