Philly is quickly gobbling up new apartment buildings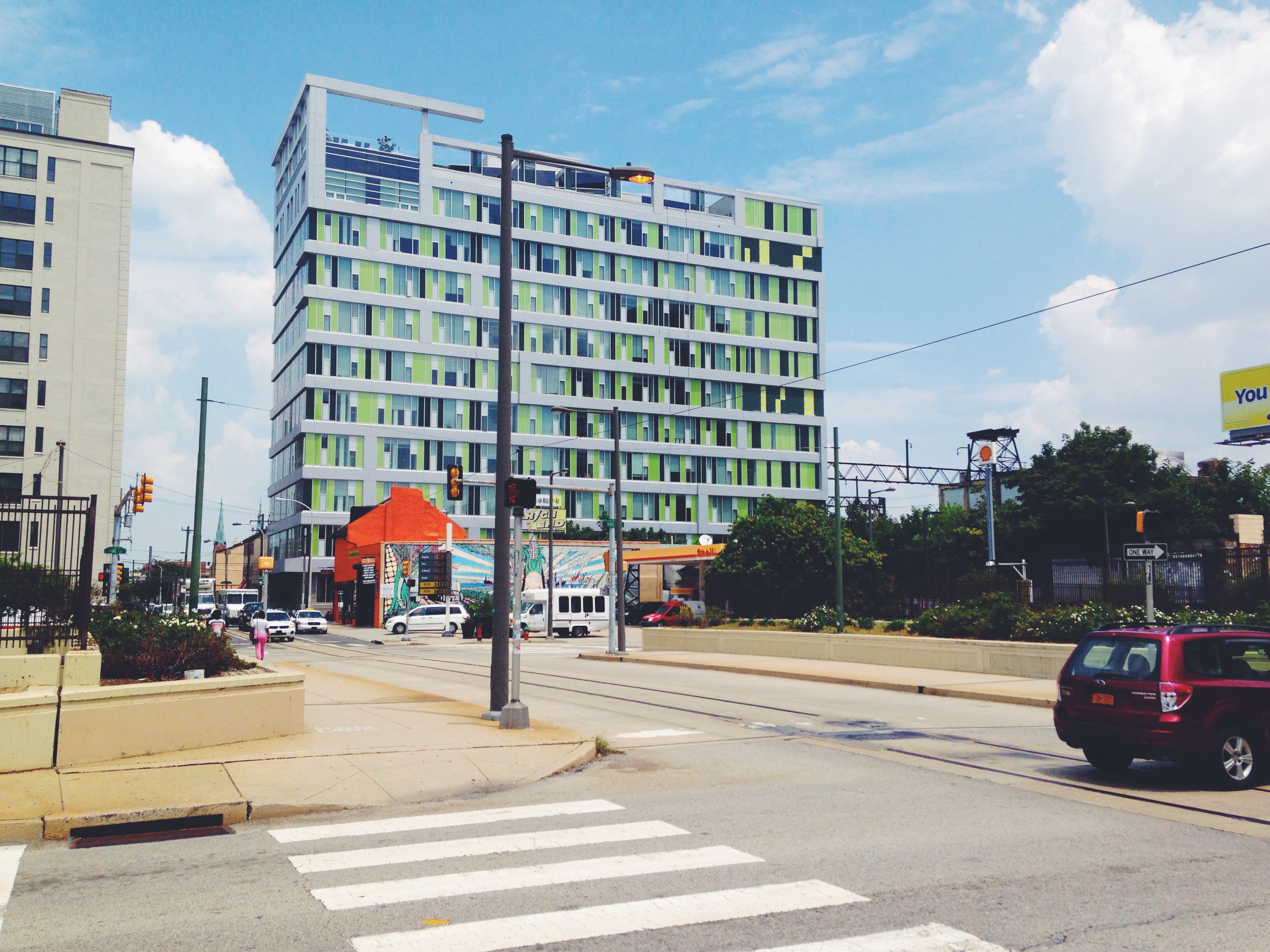 Last year, a lot of writers were wondering whether Philly was experiencing a multi-family construction bubble. There's been a lot of multi-family residential construction, mostly concentrated around greater Center City, over the past few years, and there is a lot of interest in the question of how fast all that new supply is being swallowed up.
So I was interested to read at the end of Alan Heavens' report on 2116 Chestnut in The Inquirer last week that the vacancy rate is still extremely low and still falling.
"William Rich of Delta Associates, of Washington, which tracks the rental market, said the apartment vacancy rate in the city fell to 1.6 percent in the second quarter from 5 percent a year earlier. This occurred even while competition in the market, especially in Center City, continued to increase, Rich said.
Effective rents — minus concessions and allowances — rose 4 percent in the same 12 months, he said, to an average of $2,226 a month for high-end high-rise units."
A year ago, some forecasters were predicting conditions would loosen and vacancies would rise as new supply came on the market, but the apartment market around Center City at least has only gotten tighter.
I asked Lauren Gilchrist at JLL for some more context on the low vacancies, and she sent me the following chart, explaining that the absorption rate has been very high, at least for large new buildings.
"In terms of why the rate may be so low, see below" she said in an email. "A lot of our newest, most high end product is upwards of 90% leased, with extraordinarily fast lease up rates."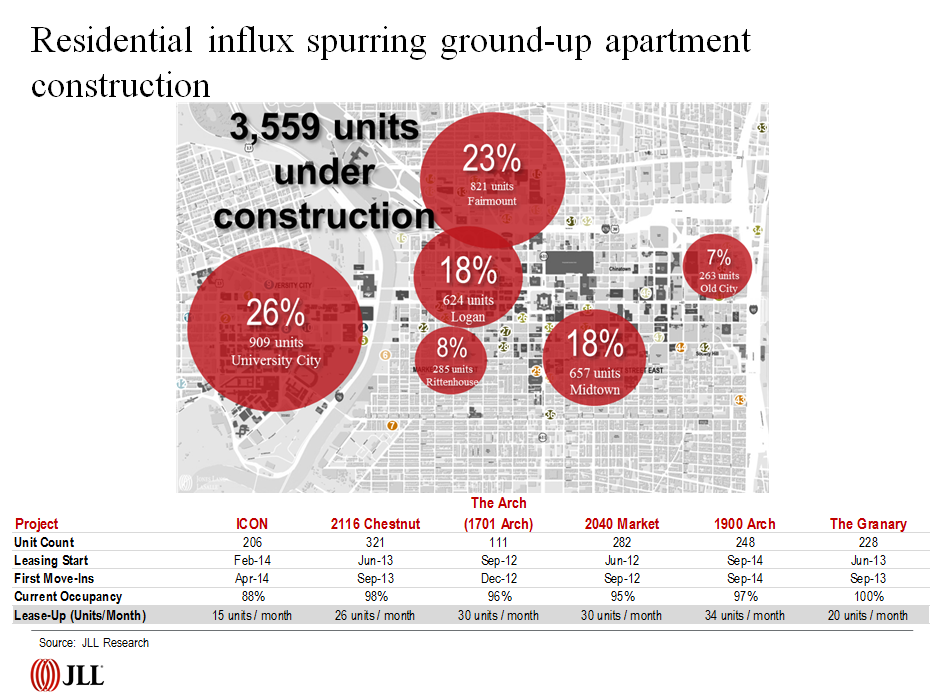 Gilchrist cautioned that these statistics shouldn't be confused with vacancy rates for the whole city, since statatistics "are usually produced on buildings of 50+ units."
But paying attention to what's happening with the new 50+ unit buildings is still instructive, because it's clear developers aren't just building new apartments on speculation about population growth at this point. Rather, they're building in response to real demand.
WHYY is your source for fact-based, in-depth journalism and information. As a nonprofit organization, we rely on financial support from readers like you. Please give today.