Philly Fringe returns with a focus on local performance artists
The 27th festival of experimental and avant-garde work will come back in September, as the theater industry still reels from the pandemic.
Listen
1:24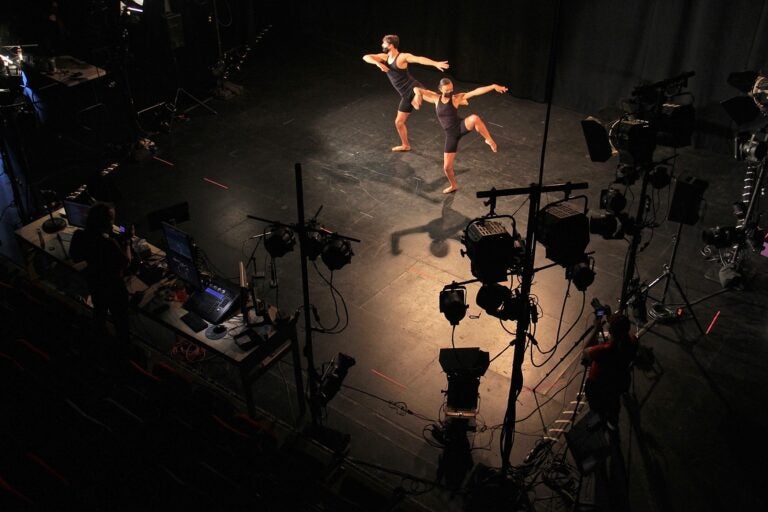 The Philly Fringe festival will return Sept. 7-24, featuring more than 300 productions by mostly local artists all over the city.
The 27th annual festival of performance art is one of its biggest ever, and at the same time leaner than it has been. While a record number of artists are participating, the presenting organization, FringeArts, is still reeling from the effects of the pandemic.
Director Nick Stuccio says FringeArts is operating with about half the staff and budget that it had been pre-pandemic.
"It's still a tricky time for culture makers out there post-pandemic. It's still slow to return," Stuccio said. "There's no more resourceful bunch than the cultural community. We're making do with what we have, and I think we're operating very well in terms of the impact being pretty high."
Stuccio has been sinking resources into renovating the FringeArts building, on the river at Race Street and Delaware Avenue, to make it more amenable to being a hub of the festival. What had been a French restaurant, La Peg, is now the Fringe Bar, an open-concept bar and kitchen which debuted in the spring with an expanded outdoor beer garden.
But FringeArts has fewer resources for inviting international artists to the festival. In 2023, all of FringeArts' curated performances will feature local artists from the Philadelphia region or New York. Stuccio is not bringing anyone in from abroad.
"That kind of risk capital is not there," he said. "But that's totally okay because, as it happens, this city we live in is rich with amazing artists."
The lineup includes gender queer artist John Jarboe, of the Bearded Ladies, who will premiere a new work, "Rose," a cabaret fantasia based on the true story of Jarboe absorbing her twin sister while in utero. Jarboe will also curate the return of Late Night Snacks, a showcase cabaret with a rotating cast of performers.
The New York-based, Tony-winning set designer Mimi Lien — who has worked with Philly's Pig Iron Theatre — will bring the world premiere of her "Rhythm Bath" to the Fringe. The immersive dance piece was made in collaboration with choreographer Susan Marshall of Princeton University.
Meg Saligman's "Make Bank" may seem like a throwback to the early days of the Philly Fringe when it started in 1997 as a scrappy theater experiment taking over underused buildings in Old City. Saligman recently bought the historic Manufacturer's National Bank building, on 3rd Street, and is planning to convert it into a permanent, immersive art space exploring ideas of currency and money.
"We'll have true stories about a very fictional thing. The fictional thing is money," Saligman said. "Money can be anything that we make of it. It's fictional. Does it have to be this place of greed and competition, or is it more of an example of how we all follow a fictitious system, believe in it, and work together in exchange."
The Frank Furness-designed bank building was erected in 1870 and features a skylit, 5-story atrium. It was most recently used as private offices and has not been accessible by the public since 1985. Before Saligman begins renovations to transform it into a permanent art experience, she is inviting Fringe Fest audiences inside to help imagine the next iteration of the space.
In addition to performances, such as a tulip burlesque inspired by the phenomenal 17th-century economic bubble of the Dutch tulip bulb industry, "Making Bank" will feature artists acting as "bankers," directly engaging with individual audience members into transactions designed to spark creative thinking around the nature of currency.
"Philadelphia was the birthplace of banking," Saligman said, pointing down the street toward the First Bank of the United States building and its plans to become a museum of the American economy by 2026. "We're going to offer a very Philly-ized, artsy version of currency. What's your value?"
Other performances include "Wig Wag," a world premiere by Philadelphia composer Emily Bate that will have audiences singing together to illustrate a science-based concept of using song to break down psychological barriers between individuals, and between people and nature.
Young musicians from the Paul Green Rock Academy will perform songs from David Bowie's Berlin Trilogy albums from the late 1970s (Low, Heroes, and Lodger), with guest appearances by Philly cabaret personalities Sam Rise, Jess Conda, Johnny Showcase, and the return of Red 40, a.k.a. Martha Stuckey, former frontwoman of the band Red 40 and the Last Groovement.
The Fringe Festival will also feature more hubs — independently produced festivals within the larger festival framework. In addition to the return of the Circus Campus in Northwest Philadelphia, Crossroads Comedy in South Philadelphia, and Cannonball, the largest, the Fringe will also see the debut of clusters of performances at the Laurel Hill Cemetery and Daydream, featuring performances for younger audiences..
Stuccio said that's how mature fringe festivals are supposed to operate, like the granddaddy of them all in Edinburgh, Scotland: as a platform on which mini-festivals procreate.
"We're really seeing a citywide expansion in the way we had always hoped, that we saw in Edinburgh and we tried to steal those ideas," he said. "Here they are happening. It's very exciting."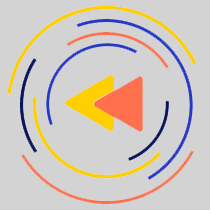 Saturdays just got more interesting.
WHYY is your source for fact-based, in-depth journalism and information. As a nonprofit organization, we rely on financial support from readers like you. Please give today.