Philly employers wrestle with the pros and cons of bringing people back to the office
COVID-19 vaccines are widely available. Restrictions are lifting. But what's best for office culture — "talk over the coffee pot" or embracing the upside of WFH?
Listen
4:36
An agricultural chemicals company, with a 600-person headquarters, will bring back all employees in three phases.
A 50-person law firm is reshuffling office space to accommodate a mix of in-person and remote work.
A five-person boutique accounting firm may never bring its employees back to the office.
With vaccines widely available, and both Pennsylvania and Philadelphia lifting restrictions in the coming weeks, businesses in the region are planning how – and whether – to bring back teleworking office employees.
A look at three employers' plans shows three different models of office work post-pandemic.
In the gleaming FMC Tower, on the west bank of the Schuylkill River, essential employees have been coming into the office since September. On a recent visit, COVID-19 prevention messaging played on TV screens and plexiglass dividers rose from cubicle walls. But there were few people to protect.
FMC, which manufactures insecticides and other crop protection products, occupies floors 18-26 of the skyscraper. The company had been allowing workers to come in on a voluntary basis, but that soon will change. On June 14, senior leadership, their direct reports, and some human resource managers will return, bringing the headcount up to about 190. If all goes as planned, another wave will return two weeks after that, with all 600 employees back in the office on July 12.
"What we miss tremendously, and what we want to get back, is the interpersonal interactions, the collaboration, the chance meetings in a hallway, the talk over the coffee pot," said Ken Gedaka, vice president of Communications and Public Affairs.
Even with this orchestrated full return, some work-from-home is here to stay.
FMC is allowing its employees to apply to a flex program, which would let them work outside the office two days a week. Those with health or family concerns can request additional accommodations.
In a conference room, 10 people sat spaced out at a long table. On one wall, a big screen showed employees in Brazil, Singapore, Illinois, and Philadelphia via Microsoft Teams.
Pre-COVID, that meeting would have been a business trip, or a conference call, said Gedaka, but video-conferencing is likely to stick around once masks are off.
"That's going to help us connect the world a little more closely," he said.
Matter of trust or financial threat?
Predictions are flying about what workplaces will keep from the pandemic, and what they will leave behind.
Working from home is possible for about half of all U.S. employees, and of that group most are anticipating being able to work from home two days a week after the pandemic eases, according to a working paper from the National Bureau of Economic Research, which included survey data from some 30,000 people.
Some reasons for this shift include a reduction in the stigma associated with working from home, greater investment in technology, and "better-than-expected" experiences during the last year, wrote the paper's authors. They also predict that flexible telework arrangements will lead to a 5% productivity boost.
A December 2020 study from the Pew Research Centers also found that a slight majority of employees working from home desire to keep doing so, even after pandemic restrictions are lifted.
On the flipside, some managers fear a loss of engagement, and difficulty onboarding new staff without bringing people together in a physical space. There is also some organizational research against going remote, indicating that increased physical distance decreases communication and trust.
But in some offices, hybrid work arrangements have long been a proven approach, one only accelerated by the pandemic.
"We historically have given … a good amount of trust and a good amount of leeway to our attorneys," said Michael Frattone, managing partner at Kleinbard LLC, a 50-person firm with offices in Center City.
Some of the firm's attorneys were already largely remote, according to Frattone. The company is giving flexibility going forward, with some attorneys willing to give up dedicated office space in order to stay based at home.
"People are not anxious to go back to getting on the 6:40 train, being at their desk, taking the 7:15 train home, doing that five days a week anymore," said Frattone.
Plans to expand Kleinbard's office footprint are now on hold. For some companies, hybrid work opens opportunities to lower real estate costs per employee. Other employers, who are locked into long-term building commitments, could be less eager to extend remote options for inefficiency concerns.
For city officials and commerce groups, vacancy is more than a business proposition; it's a considerable financial threat. Those leaders are actively fighting this trend, and the economic ripple effect that fewer office workers will have on the dense downtown core.
"Staying remote has adverse impacts on thousands of hourly workers," said Paul Levy, president and CEO of Center City District, during a recent presentation.
Every 500,000 square feet of occupied office space supports five building engineers, eight cleaning staff, and 12 security staff, said Levy. An estimated 3,000 building support jobs are at risk if office workers do not return, he said, in addition to the loss of demand for retail, restaurants, and transit, as well as the hospitality services used by business travelers.
There is still a long way to go to get to pre-pandemic levels of business. Office buildings in Philadelphia are at about 27% of normal occupancy, according to data from Kastle Systems, a security company.
To try to make the city appealing, Center City District has put window displays in vacant retail spaces, and the City of Philadelphia and the Chamber of Commerce are trying to lure back tourists, shoppers, and workers, with a "Ready. Set. Philly!" campaign.
'Spoiled' employees
These efforts, though, are pushing against the grain of what many workers, and some business owners, want.
"If my staff had it their way, they would never come in the office," said Michael G. Horsey, chairman and CEO of Horsey, Buckner & Heffler LLP, adding, "I think they've just been spoiled."
Horsey, who founded his own firm after retiring from big-name accounting companies, is the one who does the spoiling. At the start of the pandemic, he instituted "mindfulness periods," a 1.5-hour work break in addition to lunch, and gave employees freedom over many of their work hours.
The result, according to Horsey, is a workspace that does not depend on any physical space to run smoothly. The firm's focus includes providing financial services for athletes, with clients used to accepting virtual work, including New England Patriots quarterback Cam Newton and Atlanta Hawks forward De'Andre Hunter.
"I just never dug into the concept of working 13-hours-a-day, and you're really productive only seven," said Horsey. His small firm of five employees will soon expand to eight or nine, one marker of business success.
The firm was subleasing office space, and has downsized that space with plans to continue remote work post-pandemic. Horsey said the pandemic made the case that "we no longer need to have to be in the office and do our jobs."
Plus, during an early afternoon interview mid-week, he admitted he likes the newfound flexibility himself.
"After I get off the phone with you," he said, "I'm going to play some golf."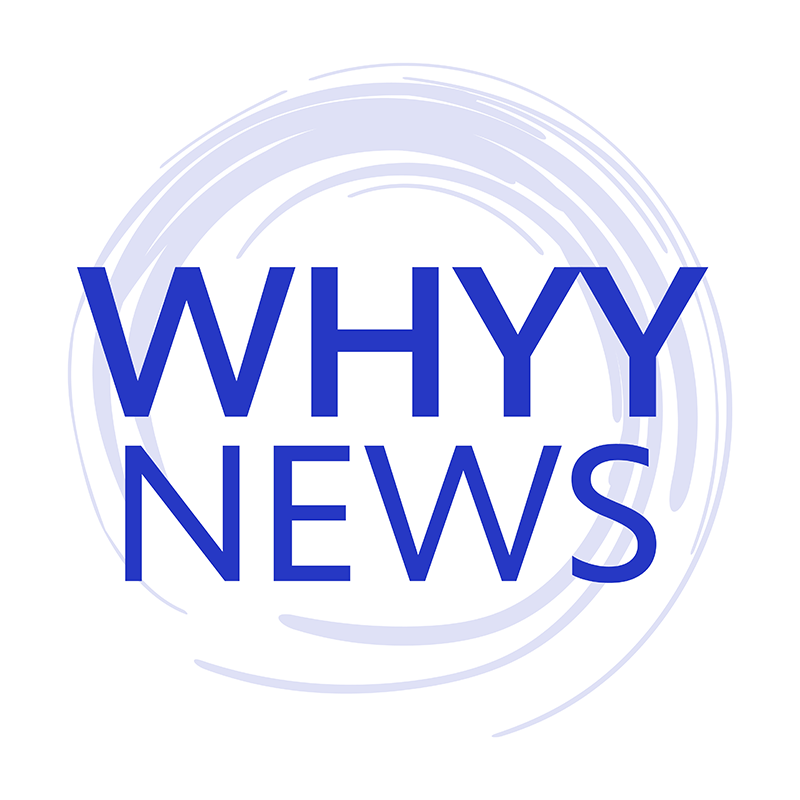 Get daily updates from WHYY News!
WHYY is your source for fact-based, in-depth journalism and information. As a nonprofit organization, we rely on financial support from readers like you. Please give today.