The labor pool is empty at the Jersey Shore, but why?
There are plenty of seasonal jobs available at Jersey Shore resorts. But businesses are having a hard time finding people to hire.
Businesses are struggling to find enough workers as the economic recovery continues, noted in the U.S. jobs report released Friday. And for businesses at the Jersey Shore, filling summer jobs is proving to be an even more difficult task.
Morey's Piers and Water Parks in Wildwood began its season Saturday with the opening of Mariner's Pier, with two more piers and two water parks still to open. The company has hired 500 of the 1,500 seasonal employees it needs to operate.
"We'll be OK for the weekend," Denise Beckson, vice president of human resources for Morey's, said last week. "But we've got a lot of other stuff still to come as we get further into the season."
The company is anticipating a lot of visitors now that it once again has a full summer season to operate, unlike last year.
"All indications are that visitor demand is going to be really, really high from advance bookings and sales and just what we've seen on the pre-season weekends," Beckson said.
Why is it hard to find people to hire?
Observers of the current economy say it's difficult to answer whether enhanced unemployment benefits, extended to September under the American Rescue Plan, are driving the labor shortage.
Oliver Cooke, an associate professor of economics at Stockton University, described any discouragement effect from the enhanced benefits as "overstated."
"If you go back last month to the March job figures, there were something like 900,000 new jobs that were created in March, which is just a huge number," Cooke said.
Did the enhanced benefits shrink the pool of job applicants? It's hard to tell, said Michael Hayes, assistant public policy professor at Rutgers University-Camden.
"I would imagine that the federal unemployment boost of $300-per-week benefit would sort of raise the reservation wage … the required wage for somebody to take a job in the job market," Hayes said. "The other issue is that it's hard to tease out from other factors that might explain hesitancy getting back in the labor market."
Those factors include people who left the workforce because they have children attending school online or on a hybrid schedule.
"To the extent that you have folks that would otherwise be out actively searching for a job still home doing school with their kids," Cooke said.
There is also the COVID risk factor to consider, especially with seasonal jobs at the shore.
"Those are jobs where you're dealing more closely face to face with individuals and putting your health at risk," Hayes said.
Attracting candidates
At Morey's in Wildwood, the hourly rate has been raised to $15 in hopes of attracting potential employees, and a campaign, of sorts, is underway to try to recruit the hundreds of workers needed for the season.
"We have about 15 billboards in the area that are normally advertising our offerings to the public that are now advertising our jobs," Beckson said.
In addition to the billboards, Morey's is advertising online on several platforms, including Facebook, Spotify, and U-Loop, and has notified the National Puerto Rican Chamber of Commerce about the available positions.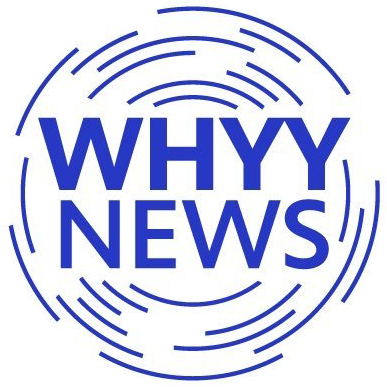 Get daily updates from WHYY News!
WHYY is your source for fact-based, in-depth journalism and information. As a nonprofit organization, we rely on financial support from readers like you. Please give today.