As mask mandate looms, Philadelphians stick with traditions, routines on a sunny holiday weekend
COVID-19 cases are climbing in Philadelphia as Monday's mask mandate looms, but it looked like business as usual on a warm, busy holiday weekend.
COVID-19 cases are climbing again in Philadelphia as Monday's impending mask mandate looms, but it looked like business as usual on a warm, busy holiday weekend for shoppers in South and West Philadelphia.
In a rare occurrence, three religious holidays are converging this weekend: Passover, Easter, and Ramadan.
For many West Philadelphians at the Clark Park farmers' market on Saturday, the market has been a stabilizing ritual throughout the pandemic.
By now, 78% of Philadelphia adults are fully vaccinated (at least two doses), as are 28% of kids between ages 5 and 11.
Michelle Gerald, 62, of West Philadelphia, was visiting with her grandkids, Miciyah and Michai.
Despite a breast cancer diagnosis, Gerald said she is choosing to keep living her life as usual amid the rising COVID numbers. Though she's still avoiding crowds, wearing a mask, and washing her hands often, "you can't stay in forever," she said.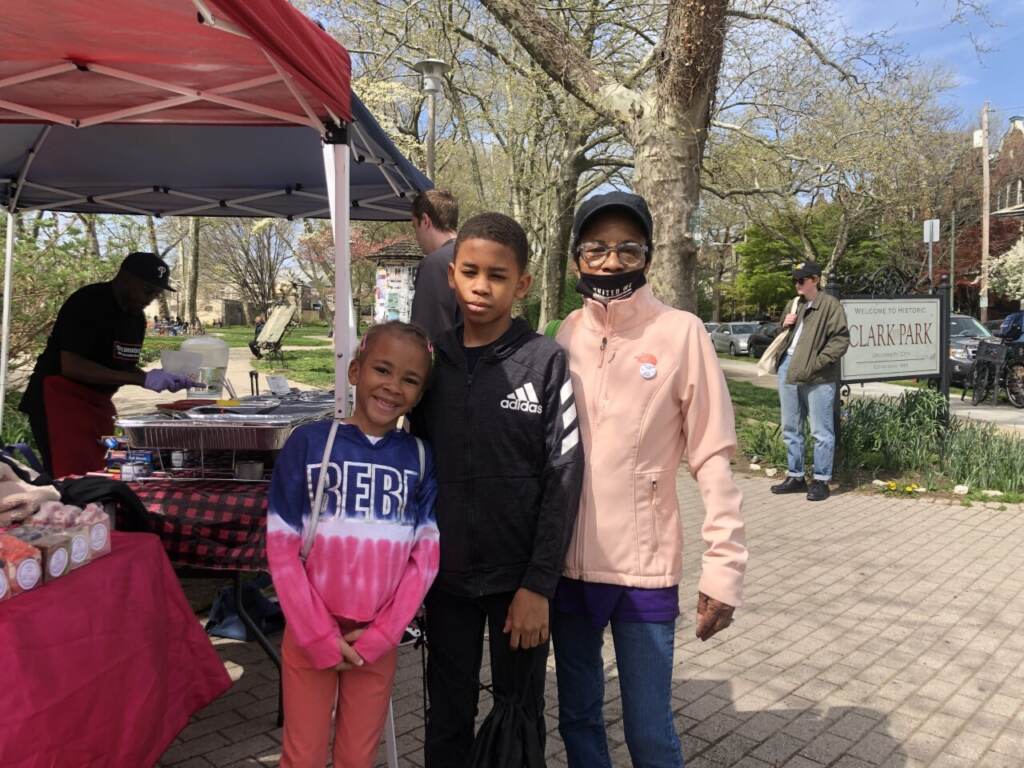 She's trying to get her grandkids outside more often, too. They're going to church on Easter Sunday, and then maybe roller skating outside.
"They have to find something to do. I'm trying to wean him off of the computer and the games, because that's all there was to do [during the early months of the pandemic]."
Nicole Hands, owner and soap maker at Donna Mary's Soaps, said she's slightly worried about losing business if COVID-19 rates keep going up. But for now, business is doing well.
She was selling spring-themed candles and soap at the market, where she's worked for the past three years.
"I'm not as worried, because I survived the first time, so I just try to stay optimistic," Hands said.
Larisa Mann, a Temple University media studies professor and DJ with a group called Subversion in Philadelphia, said she isn't celebrating anything in particular this weekend. But she's excited to cook this week using the spring harvest.
"I'm just happy to see all of these [fruits and vegetables]," Mann said.
Mann said nothing is changing for her because of the new mask mandate, because she never stopped masking. She said she's considering her friends and relatives who have different levels of immunocompromised living.
"The pandemic isn't over. There's new variants. And so, especially in the absence of federal and serious state funding for COVID response and treatment, everyone should still be masking indoors," Mann said.
Al Bland, who was shopping at the farmers' market with friends, said they are looking forward to going to a movie theater for the first time in a while this weekend. They've been staying COVID-19 cautious and avoiding crowds indoors, but said "occasional" indoor activities may feel safer next week, since people will be masked again.
For Kai Yohman, Bland's friend, the Saturday market is a secure routine.
"Having something you can rely on weekly, that even if things shift and get a little bit tougher and up and down with COVID, this feels relatively safe," Yohman said.
In South Philadelphia, the Italian Market was bustling with people preparing for Easter weekend, following different kinds of rituals and family traditions.
Larry Ricciardi was standing in a line down the block outside Isgro's Pastries, at S. 10th and Christian Streets.
"Every year we get a ricotta cheese pie," Ricciardi said.
Steve Casar was outside Isgro's with a bag of pastries in one hand and a cigarette in the other. He came from Hawaii to attend a family Easter dinner tomorrow.
"My brother picked me up at the airport," said Casar. "He said, 'Where do you want to go?' Isgro's was the stop."
Marguerite Argelander, from Wilmington, Delaware, said her family has come to the Italian Market every year for Easter for the past 40 years.
"We all meet and have a meal together, and then we go to Termini's and wait in line," said Argelander. "We bought all our pastries and now we're here buying meats, cheeses, produce, fruits for tomorrow."
Argelander was there with 10 of her family members, including her 91-year-old father, Joseph A. Giorgi.
They're not nervous about getting together tomorrow for Easter.
"We all got COVID for Christmas. But this year, we're hoping for better health and we should have immunity to it at this point, we're hoping," said Argelander's sister, Maria Panella.
Michael Brown, of Talluto's food store on 9th Street, was outside selling ricotta pies and Torrone nougat candy.
He said the market was busier than it has been in the past two years and said it seemed like many people are trying to celebrate the holidays like they used to before the pandemic.
"The last two years everybody was kind of lost … but everybody's back," Brown said.
Talluto's wheat pie ingredients were sold out by Friday, and manicotti — the ricotta-filled pasta shells (made fresh for Easter) — were flying fast.
The line was down the block outside Isgro's Pastries in South Philadelphia on Saturday afternoon. Many were shopping for their Easter specialties like ricotta pie. (Emily Rizzo/WHYY News)

Joey Powell slicing salmon at Biederman's in South Philadelphia. Powell said they had a surge in online orders for Passover and Easter. (Emily Rizzo/WHYY News)

Kecia Fong, a University of Pennsylvania professor, bought a chicken at the Clark Park farmer's market that she may use for soup or a ragu this weekend. ''People need to be outside and in contact with people. It's part of being alive,'' said Fong. (Emily Rizzo/WHYY News)

Megan Li and Imran Siddiqui, undergrad students at the University of Pennsylvania, enjoying the sun at Clark Park. Li has plans with her family this holiday weekend but they're staying outdoors to stay COVID safe. (Emily Rizzo/WHYY News)

Bryana Corona and her sister are working at their family's stand, Charlie's, in the Italian Market. Corona said her family plans to grill steak outside to celebrate Easter this weekend. (Emily Rizzo/WHYY News)

Julia Nesom just bought flowers from the Clark Park farmer's market. She said she's keeping it low key this weekend and going to church to celebrate Easter on Sunday. (Emily Rizzo/WHYY News)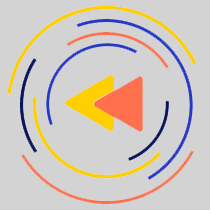 Saturdays just got more interesting.
WHYY is your source for fact-based, in-depth journalism and information. As a nonprofit organization, we rely on financial support from readers like you. Please give today.