'All clear': Philly drops indoor mask mandate effective immediately
In the "All Clear" phase, all mitigation efforts are lifted with the exception of masking in schools, health care institutions, congregate settings, and on public transit.
The COVID-19 pandemic has changed everything. We're all still trying to figure out how to live with it. What should we know about how you approach the world now? How has the pandemic changed your social life, your work life, your interactions with your neighbors?
Philadelphia is dropping its indoor mask mandate effective immediately, city health officials announced Wednesday.
The city is moving into the "All Clear COVID Response Level" following a continued drop in Philly's COVID metrics.
In the "All Clear" phase, all COVID-19 mitigation efforts are lifted with the exception of masking in schools, health care institutions, congregate settings, and on public transportation.
If COVID metrics continue to "move in the right direction," the city plans to drop its school mask mandate on Wednesday, March 9, said James Garrow, a spokesperson for the city's health department. The city would then implement a one-week mask requirement following spring break to avoid a post-break surge in cases.
Superintendent Dr. William Hite said in a letter to district families that, should the school mask mandate officially be lifted next week, mask-wearing would be optional for students and staff with the exception of those in PreK Head Start programs.
City buildings will require mask-wearing until Monday, March 7. Masks will be optional for visitors and fully vaccinated staff. Unvaccinated staff will still be required to wear two masks while indoors and around others.
Businesses still retain the option to implement COVID-19 mitigation efforts that are more strict than those of the city.
The health department also noted that people who are at higher risk of severe illness, including those who are immunocompromised, should consider continuing to mask.
Wednesday's news also marked the city health department's final weekly coronavirus briefing.
Still, officials stressed that "the pandemic is not over," explaining that if a new COVID variant emerges or cases start to rise again, the city may move to the Mask Precautions Level or higher as needed.
"COVID is still here," said Health Commissioner Dr. Cheryl Bettigole. "It's at a much lower rate and we think it's safe to do this," she said of the lifted mandate, but framed decision-making regarding mitigation efforts as an individual choice.
Prior to Wednesday, Philadelphia had already dropped its vaccine mandate for indoor dining.
Starting March 14, the School District of Philadelphia will no longer require vaccinated staff members to get tested for COVID-19. Testing for unvaccinated staff will drop from twice a week to once a week.
The city's shift to "All Clear" comes on the heels of the Centers for Disease Control and Prevention's updated mask guidance.
The CDC on Friday unveiled its updated framework for determining COVID-19 mitigation efforts in relation to community transmission. The move reflects a substantial drop in COVID-19 cases nationwide. The new metrics take into consideration new hospitalizations and hospital capacity to help determine when certain areas should mask indoors.
On a state level, Pennsylvania's Acting Secretary of Health Keara Klinepeter on Friday said the commonwealth will likely follow the CDC's lead in updating its masking guidance.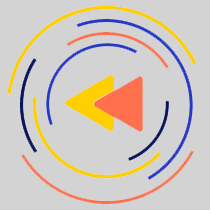 Saturdays just got more interesting.
WHYY is your source for fact-based, in-depth journalism and information. As a nonprofit organization, we rely on financial support from readers like you. Please give today.