The unusual relationship between COVID-19 and blood pressure
While the relationship between hypertension and the virus is complicated, some evidence shows long COVID can lead to "devastating" effects on blood pressure.
Listen
4:44
The COVID-19 pandemic has changed everything. We're all still trying to figure out how to live with it. What should we know about how you approach the world now? How has the pandemic changed your social life, your work life, your interactions with your neighbors?
This is one of a series of articles in which reporters from WHYY's Health Desk Help Desk answer questions about vaccines and COVID-19 submitted by you, our audience.
High blood pressure runs in Marcus Morales' family. While his youth initially shielded him from the condition, each year after graduating college, his blood pressure would slowly but surely tick upwards.
Morales, who currently lives in the Mount Airy section of Philadelphia, described it as "borderline hypertension."
Enter 2020 and the pandemic. Morales said he was more stressed and he believes COVID-19 played a big factor in that. He was no longer bordering on high blood pressure — he had it. He was also at his highest weight of 180 pounds.
Morales, who was 26 at the time, wasn't exercising much. He was stress eating. During the summer of 2020, Morales had a physical with his doctor where they confronted his diagnosis of high blood pressure.
"We basically had a heart-to-heart conversation. He was like, 'Listen, I'm not happy about your health, you need to make changes. Because you're too young to be having high blood pressure. You're too young to not be active,'" Morales said.
And with the pandemic raging, Morales' doctor told him that he wants his body "to fight it off as best as possible and make sure that I don't have as many symptoms as other patients."
"I took his advice and I'm here now. I'm 28, weighing around 168 [pounds]. My blood pressure is now normal," Morales said.
He still contracted COVID-19 twice, but had very mild symptoms. ​​Morales believes that if he did not have a talk with his doctor and make changes to his lifestyle, his health would have worsened — possibly causing a more severe bout with COVID-19.
The 'silent killer'
Long before COVID-19 was wreaking havoc across the globe, high blood pressure already had its grip on nearly half of all adults in the United States. High blood pressure, also known as hypertension, is essentially too much blood flow and too much pressure in your arteries at a given time.
Think of it in plumbing terms: too much water puts stress on the pipes. This can lead to leaks or other damage to the rest of the house.
In the human body, it can lead to heart disease, heart attack, or even stroke.
Unlike the faulty plumbing in the household, high blood pressure often has no visible signs, which is why one in three adults with the condition don't even know that they have it.
Because of its lack of symptoms, the condition has been dubbed by medical professionals as the "silent killer." Hypertension can be a result of a poor diet, a family history, a lack of physical activity, old age, or even stress. Nearly two years into the pandemic, the exact relationship between one of the United States' most common pre-existing medical conditions and COVID-19 is still largely a mystery.
"It's so tough to tease out since half of people have hypertension, and since it often goes hand in hand with a lot of other major risk factors for COVID, which seems to really be more prominent and stand out as clearer risk factors," Dr. Jordana Cohen said.
Cohen is ​​an assistant professor of medicine in the Perelman School of Medicine at Penn Med (you have her to thank for the plumbing analogy).
She specializes in hypertension and does research on how best to manage it and how to reduce disparities in hypertension, kidney disease, and heart disease. For Cohen, high blood pressure hits close to home.
"My whole family has it, and I'm waiting to get it. And so it's something that's very, very common," Cohen said.
Does hypertension lead to worse COVID-19 outcomes? It's complicated
At the beginning of the pandemic, experts were in a frenzy about the relationship between the condition and the virus. She added that it is because of a tiny molecule on the cells called the angiotensin-converting enzyme 2 (ACE2) receptor.
"It's sort of a receiving molecule on our cells for the SARS-CoV-2 — the virus that causes COVID. That ACE2 molecule is actually very closely related to the pathway in our bodies that causes hypertension," Cohen said. "It's something that a lot of people were very worried that hypertensive patients might be at more risk for COVID-19, because of the fact that COVID-19 happens to be linked to the hypertensive pathway in a way that we've only seen with the original SARS."
The unusual observation caused a big concern early on. There was even some belief that blood pressure medication could impact COVID-19 outcomes either positively or negatively. A Penn study found the medications to be neither beneficial nor harmful in the treatment of hospitalized patients. Whether hypertension directly led to a worse case of coronavirus was much harder to determine for researchers.
"Originally, a lot of the studies that came out in big, big medical journals back in the spring of 2020 suggested that hypertension was a major risk factor for COVID-19," Cohen said, pointing to research done on the initial nursing homes impacted by the first wave of United States cases.
But since then, Cohen said, scientists have learned that the answer is far more complicated than previously thought. Hypertension is not solely leading to deadlier outcomes.
"It's not hypertension alone. It's actually probably older age, and people with more severe obesity, or having a lot of extra body fat on them, that are really the ones who are at the most risk. And that those things happen to go hand in hand with hypertension," Cohen said.
However, she reiterated the difficulty of separating hypertension from the other risk factors, because they are often closely related.
Long COVID's potentially 'devastating' impact on blood pressure
Cohen is a part of a massive five-year study at the University of Pennsylvania that follows people who were hospitalized with COVID to understand the effects on the individual long term.
While the relationship between hypertension and COVID-19 outcomes remains somewhat cloudy, there is seemingly some scientific evidence that the virus is causing some odd changes in the way the body regulates its blood pressure, especially for those dealing with long COVID.
"So far, we've observed that in COVID-19, and that in long COVID, especially, it seems that there are quite a lot of people who've been at risk for such for issues with their blood vessels related to COVID, probably related to the mechanisms of how COVID impacts our body and some of the inflammation that's caused by COVID and other factors too. So, it can affect our blood vessels, which may cause worse hypertension and worse heart disease long term," Cohen said. "And we'll only know that by watching people longer to really understand."
Another area that experts like Cohen are seeing as a cause for concern in the brain of COVID long haulers is known as autonomic dysfunction, which is an issue with the nerves that regulate bodily functions, such as sweating, heart rate — and blood pressure.
Those with long COVID who have this issue can often have "wildly fluctuating" blood pressures in short time intervals, Cohen said. They lack the normal controls to be able to tell the body when to slightly raise or lower blood pressure.
She used stress or just the act of changing positions from standing to sitting as examples of moments when this dysfunction can be "devastating" for people.
"For instance, just trying to stand up from sitting, your blood pressure can plummet and you can potentially faint very quickly. Things like that are some of the differences that are being seen with long COVID. And the work is now underway, but we're only starting to understand why that's happening and how to potentially treat and prevent it," Cohen said.
She concluded that "there's no question that there is a link long term with COVID and factors related to blood pressure, but we don't know if hypertension per se is a risk for that."
A nationwide rise in blood pressure during the pandemic
Dr. Luke Laffin has also found an interesting link between COVID-19 and blood pressure.
He is a preventative cardiologist and the co-director of the Center for Blood Pressure Disorders at the Cleveland Clinic. Laffin served as the principal investigator in a study of an employer-sponsored wellness program administered by Quest Diagnostics that looked at a group of about 500,000 adults to assess whether the early part of the pandemic produced any significant changes in blood pressure.
The genesis of the study — and something that Cohen is also worried about — was essentially that people were not visiting the doctor's office or filling their prescriptions as often.
This combined with worsening dietary choices and sudden changes in lifestyle left many health care professionals worried that the pandemic was affecting the health of those even if they did not get infected.
"And what we saw is that right around the time that some of these restrictions were put in and people were really … starting to gauge the full impact of this global pandemic, we saw a significant rise in blood pressure starting in April 2020 all the way through [December] 2020," Laffin said.
The blood pressure measurements were taken in 2018, 2019, and 2020. The researchers haven't looked at 2021, but the analysis is still ongoing.
When asked if there was any inkling as to why this massive rise in blood pressure happened, Laffin said that there were likely multiple factors at play.
"I think it's multifactorial, and hypertension and blood pressure changes, always are or most of the time are. One thing that we looked at, because we had access to that, was weight gain associated with this increase in blood pressure, and our data didn't suggest that it was," Laffin said.
He and the team of researchers proposed that unhealthy lifestyle choices, such as eating salty foods and not exercising as much, and stress as being potential causes. Another factor is simply people avoiding health care because they were "scared of COVID."
At the end of 2020, blood pressure measurements in the study were still trending upwards. While he hopes the amount of hypertensive people will revert back to pre-2020 levels, Laffin said that hypertensive rates were already getting worse in the United States irrespective of COVID-19.
"So you add this on top of it, it's a harbinger of potentially poor outcomes in the future," Laffin said.
In terms of conclusions that people can gather from existing data, Laffin said that those who have been infected with COVID-19 "have a higher likelihood over the next year of having some type of cardiovascular symptom or disease."
He added that the caveat is that the complete impact of an infection is still unknown and that scientists will learn more in the next five to 10 years.
Disparities in blood pressure and resources for those looking for answers
In May 2021, information was published in the Journal of the American Heart Association that highlighted the fact that high blood pressure has been "exacerbated by the COVID-19 pandemic" and that the shift to virtual health care has posed a challenge for communities of color as well as those who are under-resourced.
Because Black people, and more specifically Black Americans, have a much higher prevalence of high blood pressure, many are concerned that this has played a role in COVID-19's disproportionate impact on the Black community.
There are many barriers to properly monitoring and managing one's blood pressure. Both Laffin and Cohen hope that the latest research underscores the importance of addressing the condition.
"Even in the midst of a pandemic, we need to address our chronic medical conditions, and chronic cardiovascular risk factors like blood sugar, blood pressure, and cholesterol, because those issues don't go away in the midst of a pandemic. And if we ignore them, those can have potentially bad consequences," Laffin said.
Cohen is worried about all of the people who fell out of the healthcare system during the pandemic. She wants everyone to see a doctor to get their blood pressure checked, especially if they have a family history.
For those seeking to check their own blood pressure at home, Cohen wants to ensure that it is as accurate as possible.
She points to free online resources like Target: BP for step-by-step instructions on how to properly check blood pressure. She also said that Validate BP is another helpful resource to help find an inexpensive, yet valid blood pressure device at nearby stores.
"I strongly encourage people to learn how to check your blood pressure correctly. Know your numbers and communicate with your doctors about it — and that's really the best way to prevent it from becoming a problem," Cohen said.
Recalling his heart-to-heart with his physician back in 2020, Morales said that he was worried about contracting COVID. Some of his friends had "full-blown" cases, which included a loss of taste, smell, high fevers, and chills.
Some even had to be hospitalized.
Morales didn't want to take any chances, so he took his doctor's advice.
Morales is Black and of Puerto Rican descent. He has a family history of hypertension. He has many of the risk factors for hypertension.
And while he admits he was stubborn to make healthy changes at first, he wants everyone to focus on their health and adapt.
The best way to do that, he said, is to start small.
"It's baby steps, right," Morales said. He added that once you start, it's not that hard to keep going. "Because you see the progress. It's going to take long. You've got to be patient, I will say that. You've got to be patient, but the progress is better than no results at all,"  Morales said.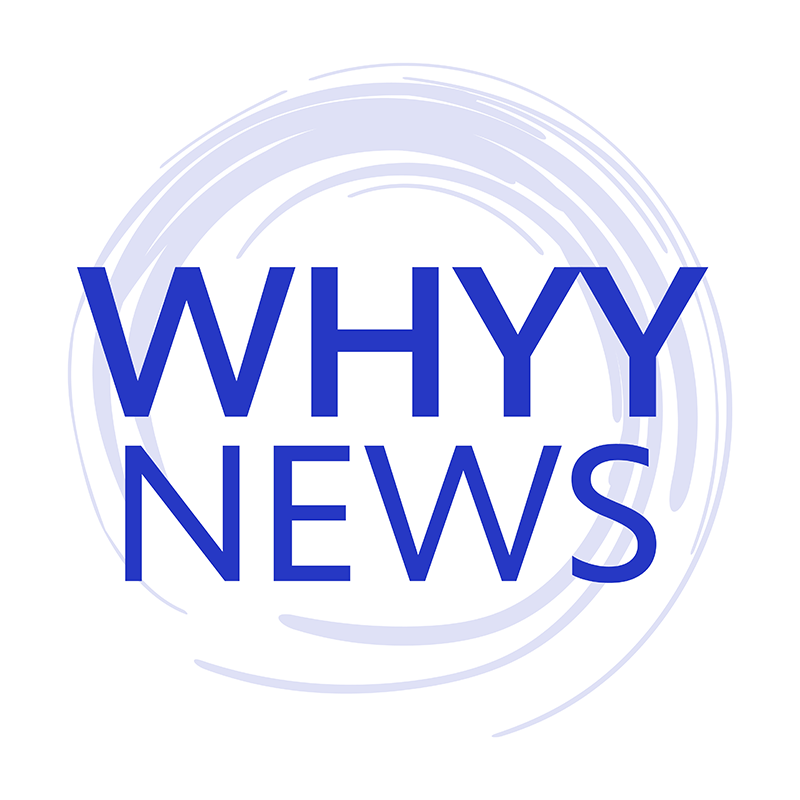 Get daily updates from WHYY News!
WHYY is your source for fact-based, in-depth journalism and information. As a nonprofit organization, we rely on financial support from readers like you. Please give today.