Philly candy shop explores the history of death and sweets
Historic funeral rituals from the Victorian era will be performed this weekend in a Philadelphia candy store.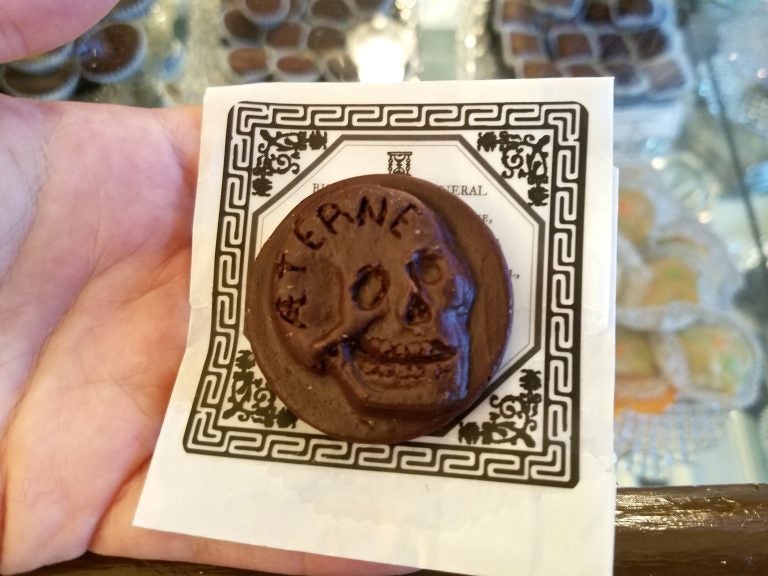 Historic funeral rituals from the Victorian era will be performed this weekend in a Philadelphia candy store.
Shane's Confectionery in Old City, America's oldest continuously-operated candy store, anticipates Halloween this year by demonstrating how sweets were once used in the mourning process.
Funeral biscuits used to be a thing. The baked treats were molded into the shapes of cherubs or skulls that were served during a viewing, offered on a tray placed on the chest of the deceased. Mourners were expected to reach into the coffin to grab a cookie.
Funeral biscuits evolved from the somewhat less appetizing "corpse cakes," sweet breads leavened on the bodies of loved ones.
"There was a history of a closer intimacy with the body, especially in the 19th century," said Laurel Burmeister, historical outreach director at Shane' Confectionery.
"A lot of people had wakes in their own homes," said her colleague, Pavia Burroughs, creative director of the historic candy shop. "The dead would be sitting in the center of your house before the burial. There was a stronger intimacy in the past with death and the corpse."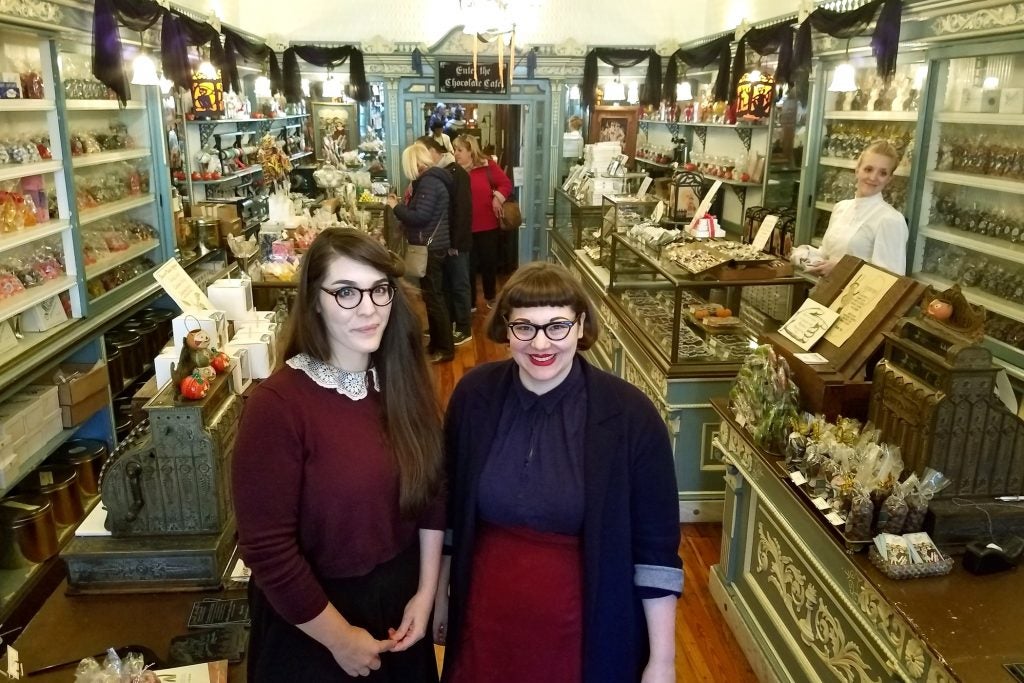 Burroughs and Burmeister created "Sweet Hereafter," a theatrical tour through Shane's Confectionery on Market Street, led by a Victorian-era funeral director and a spirit fairy. Traditionally, it was believed fairies were able to commune with the dead.
"Fairies have the power to go from our world to their world. We cannot go into the fairy world, unless we are tricked," said Burrough, adding a warning: "Never take food from a fairy."
In the Victorian era, mourners were known to consult with beehives about the death of a loved one, and weave jewelry out of the hair of the deceased. Grieving often involved immediate contact with the remains.
"There is a sterility to our modern mourning practices," said Burroughs. "You don't touch the body. You don't dress your loved ones. You don't sew your own death shrouds. People look to the past to find a more tactile experience to maybe heal the pain that comes with death."
The Sweet Hereafter tours are theatrical and supernatural, featuring a staged funeral and séance. Burroughs does not want to give away some of the surprise, but we can tell you that on each tour someone will die, and there will be chocolate.
WHYY is your source for fact-based, in-depth journalism and information. As a nonprofit organization, we rely on financial support from readers like you. Please give today.