Philly artist Alex Da Corte explodes into 'The Street'
The Philly artist's immersive installation at UArts taps into anxieties born out of the pandemic era.
Listen
1:21
Alex Da Corte's first large-scale solo exhibition in his hometown of Philadelphia came together fairly quickly. "The Street" at the Rosenwald-Wolf gallery of the University of the Arts, Da Corte's alma mater, is a tumult of what's been on the artist's mind lately.
"The Street" came together in about six weeks after another planned exhibition had suddenly fallen through, said curator Sid Sachs, who was once Da Corte's art history professor at UArts. He was surprised by how much Da Corte was able to pack into the gallery on South Broad Street.
"It's been a real ride because this show came together quite last-minute," said Da Corte. "It was quite joyous and lots of synapses firing off and so exciting."
Da Corte covered every inch of wall space in the gallery with large-scale, reverse-glass paintings, wall murals, and sculpture. Here's a partial list of references:
architects Robert Venturi and Denise Scott Brown's "Main Street"
artist Sister Corita Kent
graphic designer Milton Glaser
animation cels
Disney's "Snow White"
Sesame Street
the young adult horror novels of R.L. Stine
artist Ed Ruscha
artist Edna Andrade
the 1968 Memphis sanitation workers strike
swimwear designer Rudi Gernreich
artist Andy Warhol
artist Marjorie Strider
"Nancy and Sluggo" comic strip
writer Langston Hughes
the short stories of Donald Barthelme
a schematic drawing for installing a window
a hand-painted mural advertising a lamp store in New Jersey
It would be impossible for an average gallery-goer to pinpoint all of the aesthetic and cultural signposts in "The Street." Sachs attempts to connect as many dots as possible in his catalog essay. Many of the symbols will likely feel familiar even if they cannot be identified, as Da Corte densely layered them throughout the gallery space.
"There's so much of this conflation of image, symbol language, and the confusion of those things," the artist said. "The kind of ricochet that I think is constantly happening in contemporary times."
Da Corte, who was born in Camden and studied printmaking at UArts, is an artist literally on the rise. His work has been collected by the Whitney, the Guggenheim, and the Philadelphia Museum of Art, and in 2021 he made a kinetic sculpture for the rooftop of the Metropolitical Museum of Art in New York, featuring Sesame Street's Big Bird dangling from a 26-foot-tall tower.
Da Corte's affection for Sesame Street is evident in "The Street," which features a wall covered with cartoon ducks as shown in the 1970 picture book, "The Sesame Street Book of Numbers," and a large-scale recreation of the 1974 album cover of "Grover Sings the Blues," but with Grover eliminated from the image.
"The Street" is in part a response to the events of the last two years, with COVID lockdowns, living and working through digital connections, and widespread street demonstrations. Da Corte is exploring tensions between home life and public life — between digital presence and "in real life" — that were exacerbated during the pandemic.
"In the past couple of years there was so much pressure, kind of an incubation occurring within the home. This is a proxy for what happens if the home finally explodes into the street," Da Corte said. "There's no more room to be in the home, so now we're out in the street."
"The Street" is dense with language and symbols, but Da Corte designed the installation with missing elements. The walls of the gallery are painted with what appears to be product advertising language, but written so large that just fragments of words and letters can be read, obscuring any marketing messaging. The visual presentation suggests a pressure to buy something, without offering any brand to consume.
Anxiety is suggested through images from R.L. Stine's "Fear Street" series of horror novels of the early 1990s, and menacing vultures from Disney's "Snow White," but the cause of the fear is not articulated. Da Corte created a reverse-glass painting of a bouquet of flowers held out as though a gift, but the figure offering the flowers has been removed from the image.
There are what appear to be protest signs leaning against the walls, but the placards fixed to sticks are blank, as though waiting for a cause to rally behind.
Da Corte said the blank signs echo the recent COVID policy protests in China when demonstrators held up blank white signs, but he was mostly thinking about the 1968 Memphis sanitation workers strike, during which Martin Luther King, Jr. famously delivered his final and prophetic speech "I've Been to the Mountaintop."
Black strike workers at the time carried signs that read "I Am a Man," prompting Da Corte to consider the power and fragility of the human body now, when much social, professional, and activist activity happens in bodiless digital spaces.
"In a time where we're constantly in conversation with the machine of the phone, or a digitized version of ourselves, when I read those words I was reminded still that there's the body," he said. "And that the body is fragile, and the body is not invincible."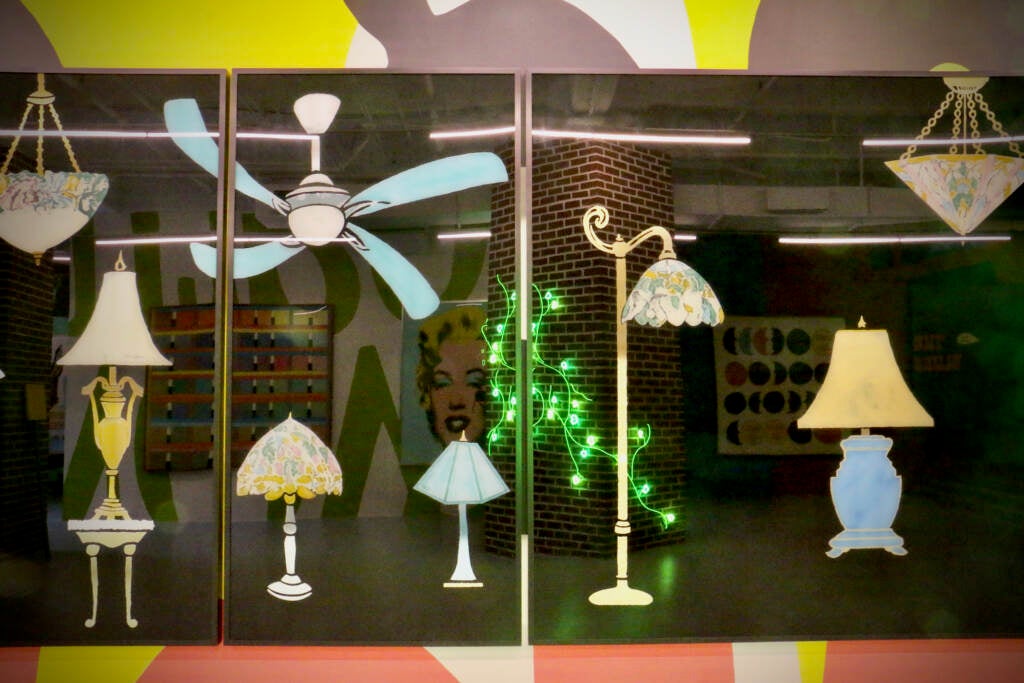 "The Street" will be on view until March 10. Da Corte will explain the installation in an artist talk on Feb. 1, and curate a screening of films and videos, including his own, at the Lightbox Film Center on the UArts campus on Feb. 7.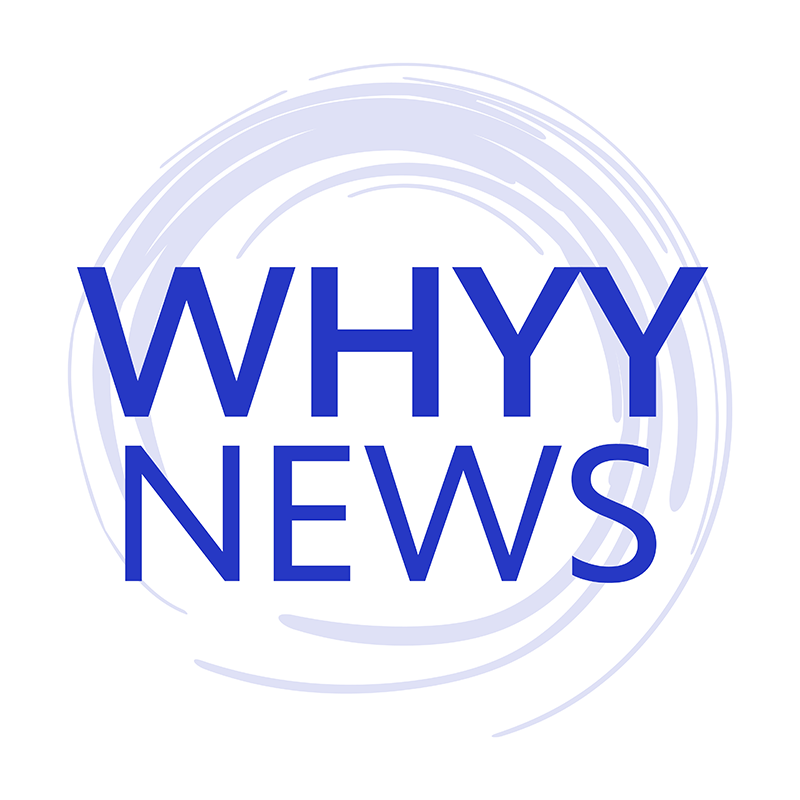 Get daily updates from WHYY News!
WHYY is your source for fact-based, in-depth journalism and information. As a nonprofit organization, we rely on financial support from readers like you. Please give today.