Philly area health provider eying Lyft to get poor, pregnant patients to appointments
Keystone First plans to partner with Lyft to help low-income, pregnant patients get to appointments.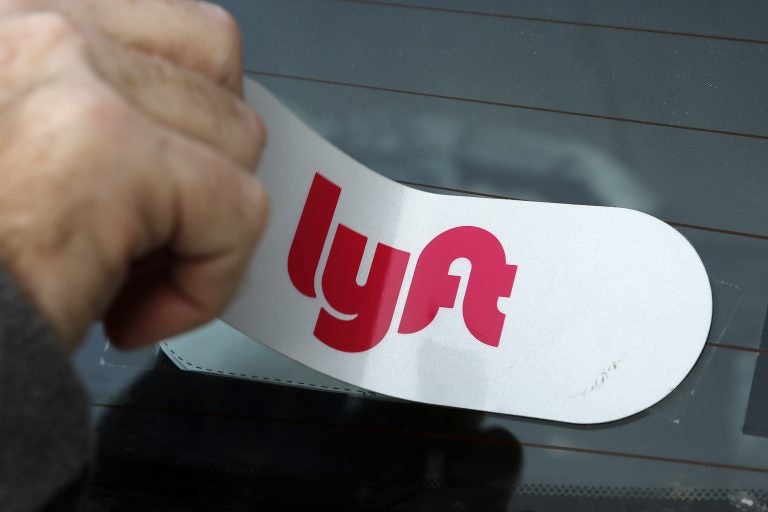 For many low-income patients, getting to the doctor for regular checkups can be a challenge. It can be hard to take off from work, and it can be even harder to find a ride to the hospital — especially in an emergency.
Enter: ride-hailing services, Uber and Lyft, which have entered the healthcare space as public health experts and practitioners look for ways to reduce transportation barriers.
Medicaid provider AmeriHealth Caritas District of Columbia has already tested a program using Lyft for pregnant women. Now Keystone First, the largest Medicaid managed-care plan in southeastern Pennsylvania, is looking to replicate that partnership.
Joanne McFall, Keystone First's market president, said the organization already coordinates transportation for patients with planned appointments, and arranging those services requires significant forethought and planning. If the patient is a mother, does she have children that need to come with her? Does the vehicle have a car seat? Will anyone else need to come with her, like a translator or one of Keystone's Maternal Health Navigators, who follow patients throughout their pregnancies?
"It's not so easy as just saying, 'We'll send you a cab.' We really have to think about, down to that level of, 'Can we get this member and anyone else to the services that they need?' " she said.
While planning ahead is possible for scheduled appointments, sometimes a patient needs the on-demand service that a company like Lyft provides.
"Maybe that member is dealing with an issue, and we can contact the provider and say, 'Can you see so-and-so right now?' Then, we'll need somebody to be able to get them there, and that's why those types of transportation options become really important," she said.
The program is still under development, but it is modeled on the one used by AmeriHealth Caritas District of Columbia for pregnant women to help them see their doctors on short-notice.
Karen Dale, the company's market president, said the partnership with Lyft has been a success. Combined with its other maternity programs, Dale said using the ride-hailing service has helped improve outcomes, including more full-term pregnancies, higher birth weight babies, fewer admissions to the neonatal intensive care unit, and better postnatal follow-up care. AmeriHealth Caritas bills Medicaid for the rides, so the service comes at no cost to patients.
Dale said she was inspired to think outside the box in finding solutions for her members because she sees disparities in maternal health as a critical public health issue.
"It is killing black women at an alarming rate in a country where we have so much," she said. "We have so many resources and so many programs and supports that we can do better."
WHYY is your source for fact-based, in-depth journalism and information. As a nonprofit organization, we rely on financial support from readers like you. Please give today.